Synthetic Silica Glass (NIFS Series)
NIFS series features a homogeneous refractive index, high transmittance and superior laser durability.
The NIFS series has been developed and manufactured based on nearly 100 years of experience in optics. Various grades are available for different sizes and applications, as well as for numerous optical properties such as wavelengths.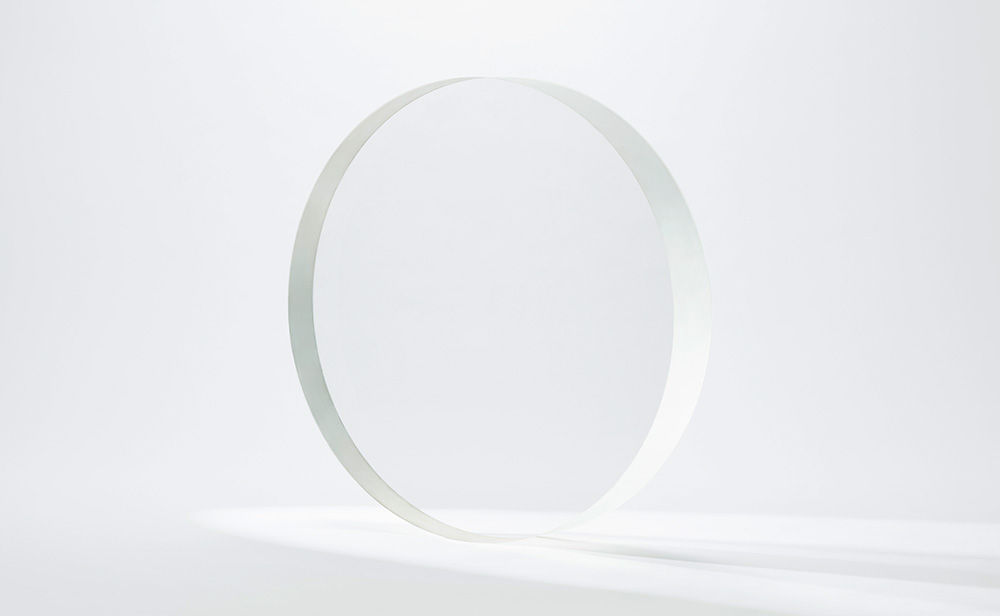 Applications
Optics for ultraviolet and high-power lasers
Photomask substrates for semiconductors/FPD
Lenses for semiconductor and FPD lithography systems, optical components
Lenses for industrial inspection equipment, optical components
Synthetic silica glass wafers
Substrates for various devices (e.g. TFT, CCD, etc.)
Optics for astronomy
Optics for medical equipment
Optics for semiconductor manufacturing equipment
*

Please contact our sales department for further information on these and other applications
Optical grades and features
Swipe horizontally to view full table.
Grade
Recommended wavelength
Features
NIFS-V
ArF (193 nm)
Highest grade within the NIFS series; very high laser durability
Transmittance up to ArF excimer laser (193 nm) guaranteed
NIFS-A
ArF (193 nm)
Transmittance up to ArF excimer laser (193 nm) guaranteed
NIFS-U
KrF (248 nm)
Transmittance up to KrF excimer laser (248 nm) guaranteed
NIFS-S
Ultraviolet/visible regions
Standard NIFS series grade
Most suited to optical systems that use visible light or i-line (365 nm)
We offer high-quality materials as large as 2,000 mm square
NIFS-I
For non-optical applications
For use in non-optical systems. Most suited to mirrors
We offer materials as large as 2,000 mm square
Transmittance range

*

All data on this page are typical but not guaranteed values.

*

Please ask about different sizes and specifications.
N.B. Export of the products* on this page is controlled under the Japanese Foreign Exchange and Foreign Trade Law. Appropriate export procedure shall be required in case of export from Japan.
*

Products: Hardware and its technical information (including software)