Vision 2030
A key technology solutions company in a global society
where humans and machines co-create seamlessly
Bringing humans and machines closer for freer creativity.
Co-creating and delivering new value for society.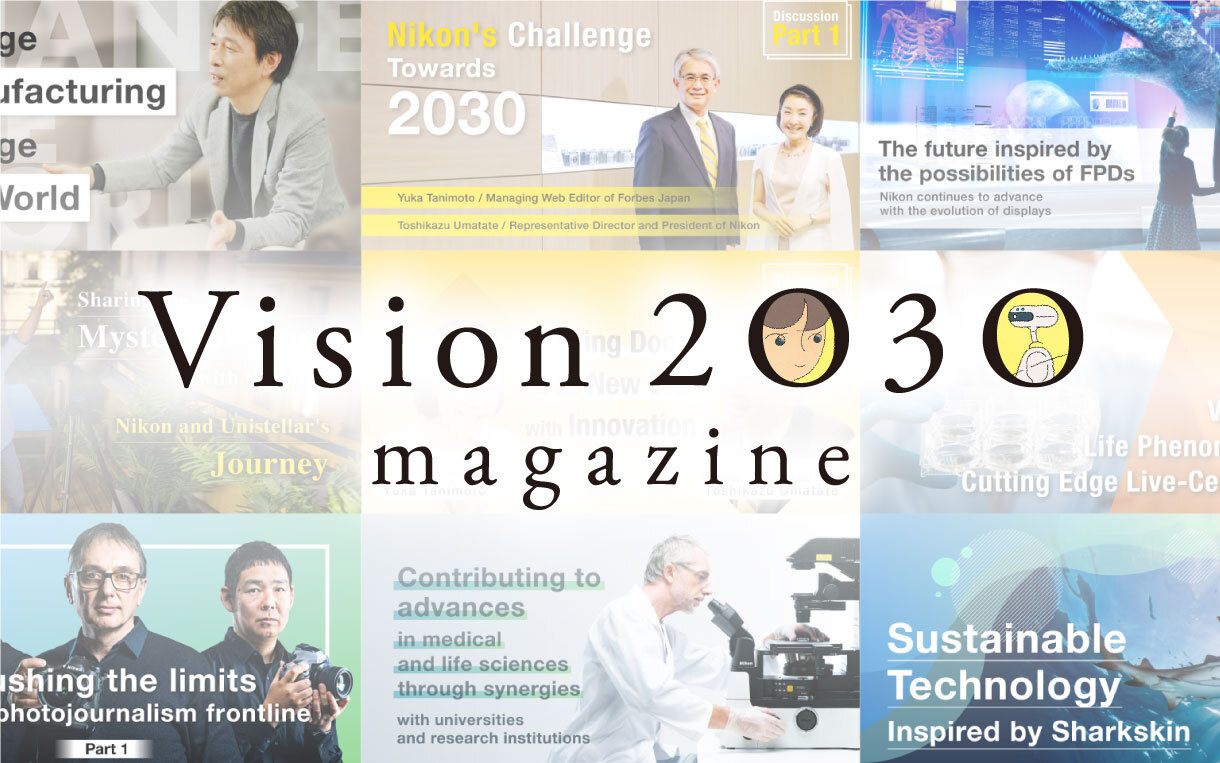 Movie "Vision 2030"
Nikon has been taking on new challenges towards the realization of "Vision 2030". Here, you can learn more about our future envisions through the four areas of value proposition: factory, energy, healthcare, and life & entertainment. (02:08)
Nikon's Sustainability
By embodying our corporate philosophy of "Trustworthiness and Creativity" in our business activities, we aim to both contribute to a sustainable society and achieve sustainable growth for our company. Here we present Nikon's sustainability activities in the areas of business, environment, social and labor affairs, and governance.
Jun. 7, 2023

May 30, 2023

May 23, 2023

May 19, 2023

May 15, 2023