Intellectual Property Initiatives
Nikon's intellectual property initiatives include protecting its leading-edge technologies produced through its R&D efforts and designs, and upholding the brand value of Nikon's products in the marketplace.
Basic policy
Nikon is enhancing the level of cooperation between its intellectual property divisions, its R&D divisions and its operations divisions. Hence, Nikon is formulating an intellectual property strategy designed to generate growth in existing operations and to create new business. The company is continuously moving forward with its intellectual property initiatives in accordance with this strategy.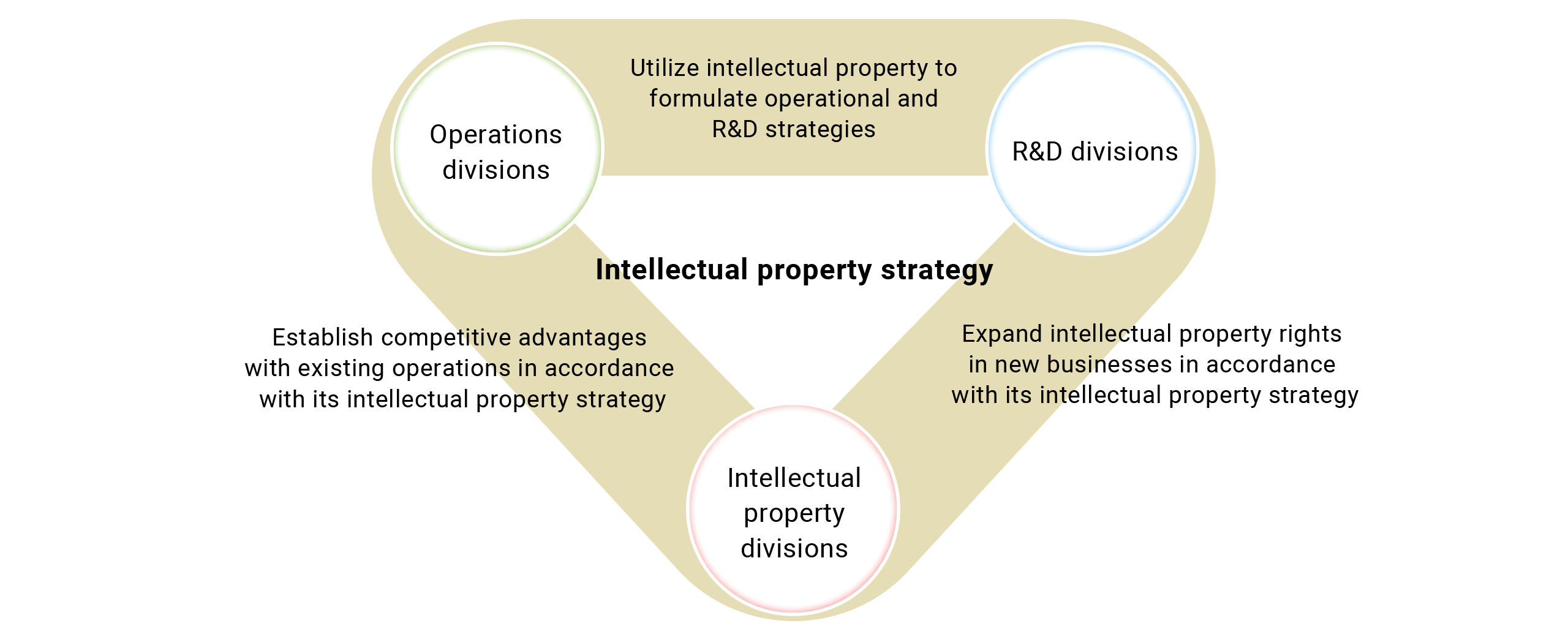 For many years, Nikon's efforts to protect its intellectual property have been a high priority. These cumulative efforts have served as the driving force that has underpinned the company's ability to continue its operations in an enduring and stable fashion, and has helped us create the value of the Nikon brand that our customers trust in. Our past intellectual property initiatives have been a support for our current operations and our current activities are laying the foundations for our future business. Through these intellectual property initiatives, Nikon has accumulated a wealth of important intellectual property rights and has used them to enhance company's performance over the long term.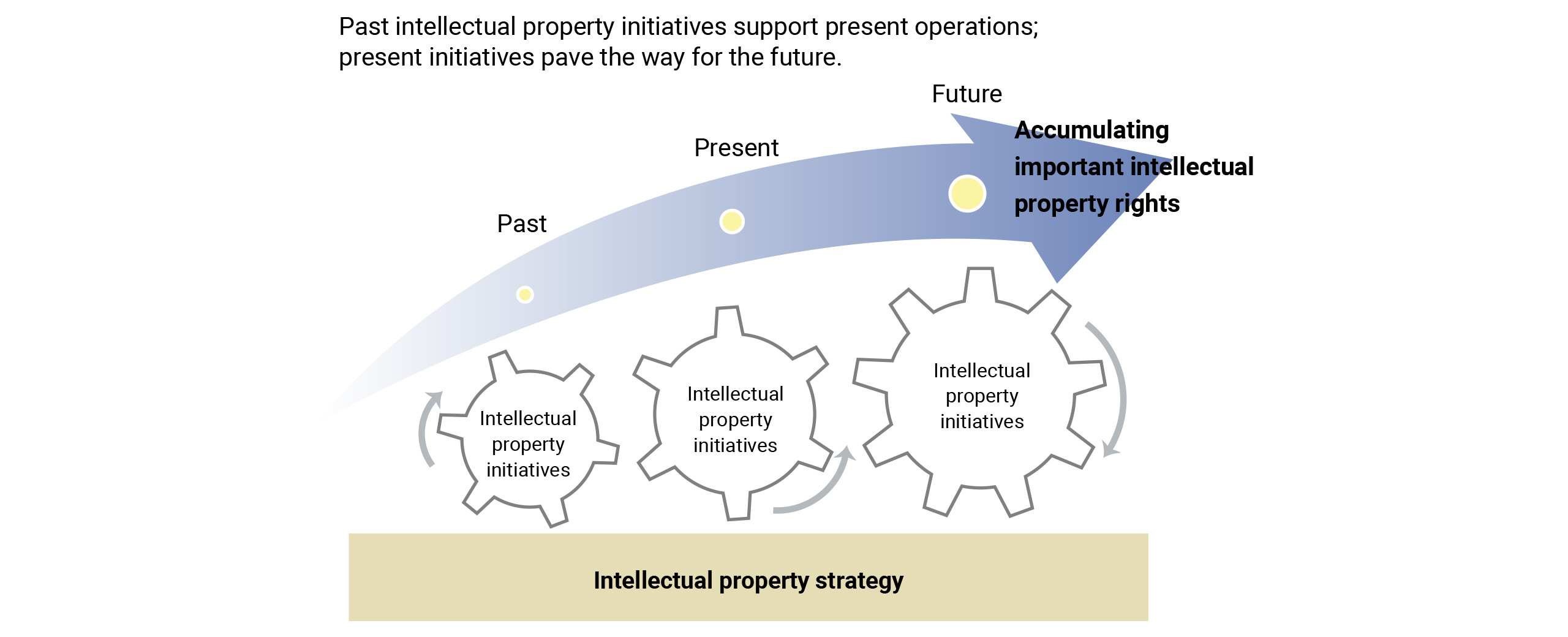 Details of major activities
Spearheading the company's intellectual property initiatives, the Intellectual Property Division safeguards intellectual property, such as technologies created by Nikon's R&D efforts, patents related to products, designs and trademarks. With an eye to the future, it also cooperates with the operations divisions and the R&D divisions in creating and acquiring rights to intellectual property in an effort to establish a competitive advantage for Nikon in the marketplace.
Patents
In the product development process, the Intellectual Property Division is involved in the search for new business, and carries out "invention generation activities," which produce inventions that will be the source of competitiveness in the new business.
The invention generation activities are divided into several stages, from the determination of a theme to the establishment of a patent portfolio. The Intellectual Property Headquarters is actively engaged in each stage of these activities in accordance with the company's intellectual property strategy.

The "theme determination" phase begins at the moment a new product is conceived. In this phase, Nikon determines, as the key theme for invention generation, the new functions that will produce commercial value and the new technology that will realize these functions.
In the next "identifying inventions with potential" phase, by analyzing this key theme from various perspectives, such as the technological viewpoint and the business viewpoint, Nikon comprehensively generates inventions that adopt new functions and increase the commercial value of the new product.
In the "applications" phase, Nikon applies for strategic patents for comprehensive inventions. In the "patent portfolio building" phase, the company builds up a wide-ranging portfolio of patents to establish a competitive advantage, taking into account trends in customer needs and trends in the developments of its competitors.
Through these invention generation activities, Nikon obtains many important patents and, by utilizing those patents, continues to enhance the company's performance over the long term as well as providing new value to society.
Designs
Nikon puts a great amount of effort into both producing designs that can be differentiated from other companies' products and strongly deterring the imitation of its own designs.
Nikon files design applications worldwide, including emerging nations, for designs created by Nikon as well as for all related designs derived therefrom, and thereby builds up wide-ranging design portfolios. From the standpoint of operability and functionality, Nikon designs products with a high degree of usability, and safeguards such designs by design rights to make its products more competitive.
Nikon is especially reinforcing its monitoring of e-commerce sites to deter imitations of its designs and cracking down on sales of counterfeit products so that customers can shop without worrying that they are buying counterfeit goods.
Nikon aims to increase global protection and the value of its brands through design rights strategies.
In 2015, Nikon received the Intellectual Property Achievement Award from the Commissioner of the Japan Patent Office as a design exploiting good-standing company in recognition of such efforts as design creation and strong design imitation deterrence.
Trademarks
Nikon protects its highly trusted marks and logos on a global basis, including those that have been accumulated during its long history, and implements strategic measures to enhance the value of those marks and logos.
Nikon has applied for trademark registrations in about 200 countries*1—every country (including emerging nations) that provides trademark protection—to strengthen the protection of Nikon brands.
In order to protect the well-known status of its brands, Nikon is promoting trademark registration applications utilizing systems such as defensive mark*2 registrations and acquisition of recognition as well-known trademarks. In China, "Nikon" and "尼康" were certified as "well-known trademarks"*3 in 2009. In addition, well-known trademark certification*4 has been implemented in Japan, Turkey, Russia, Taiwan and the Philippines.
Nikon is also reinforcing countermeasures against counterfeit and infringing products by cracking down on sales of infringing products on e-commerce sites, and implementing border control measures and detection in cooperation with customs authorities in order to so that customers can shop without worrying that they are buying counterfeit goods.
Nikon aims to increase global protection and the value of its brands through these trademark strategies.
*1

As of October 2016.

*2

Even if the owner does not use or intend to use a mark, registering it as a defensive mark prevents other companies from taking advantage of it by registering the mark for unrelated goods or services. However, marks cannot be registered unless they are examined by the Japan Patent Office and acknowledged to be widely recognized.

*3

Trademarks that are recognized as widely known or famous in China. They are certified by such authorities as the State Administration for Industry & Commerce of China.

*4

Japan (defensive mark registered in 2012), Taiwan (certified as well-known in 2011), Taiwan, Russia and the Philippines (certified as well-known in 2014)
Examples of commendations for Nikon inventions
Nikon has received various commendations for numerous patented technologies that have made significant contributions to society. A few of these are listed below.
Invention of technology to increase the resolution of semiconductor lithography systems
Japan Institute of Invention and Innovation
National Commendation
Commissioner of the Japan Patent Office Award
Commendation by the Minister of Education, Culture, Sports, Science and Technology Prize for Science and Technology
Nikon has developed lithography systems that are essential to the manufacture of IC chips and LCD panels. For example, the company was commended for inventing "multi-polar illumination" technology that improved the resolution of the patterns formed on printed-circuit boards using lithography systems.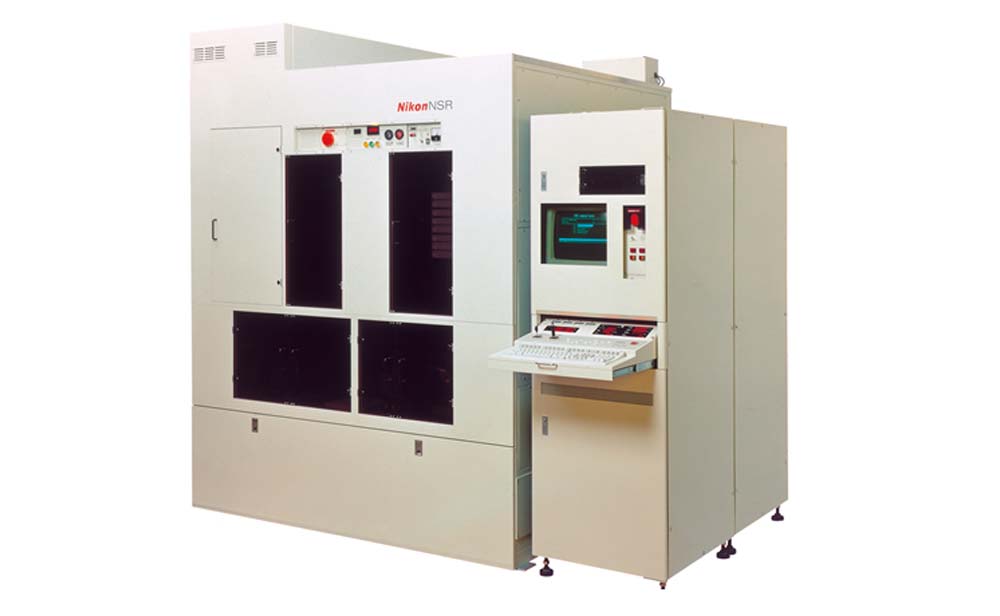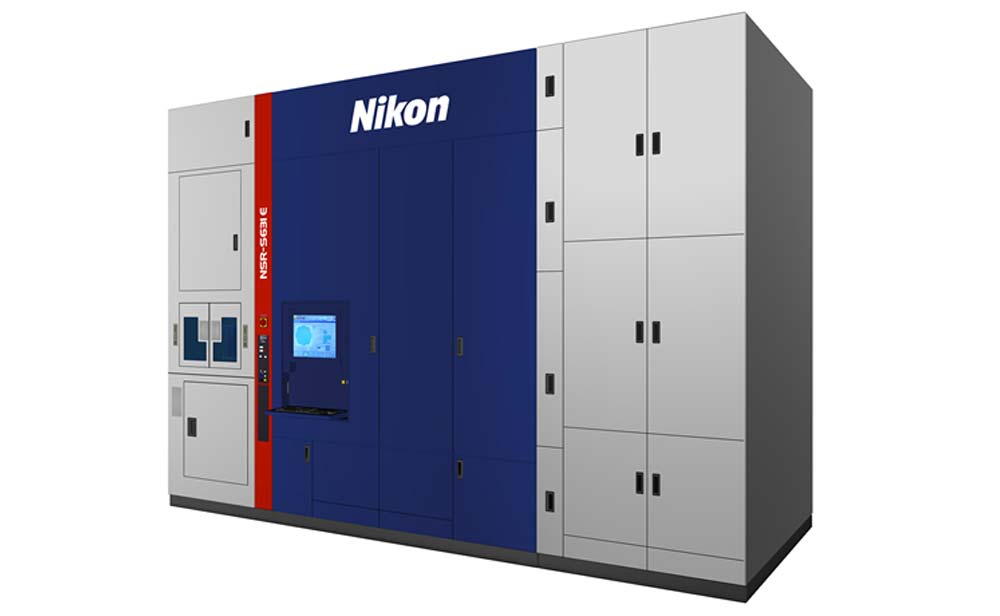 Development of high-resolution wide-area exposure machines based on multi-lenses
Japan Institute of Invention and Innovation Commendation for Kanto region Incentive Award for Invention
LCD panels are now an essential part of daily life. Nikon was commended for the invention of technology for the efficient manufacture of very large sized LCD panels at a high level of quality. This technology is known as the "multi-lens array method."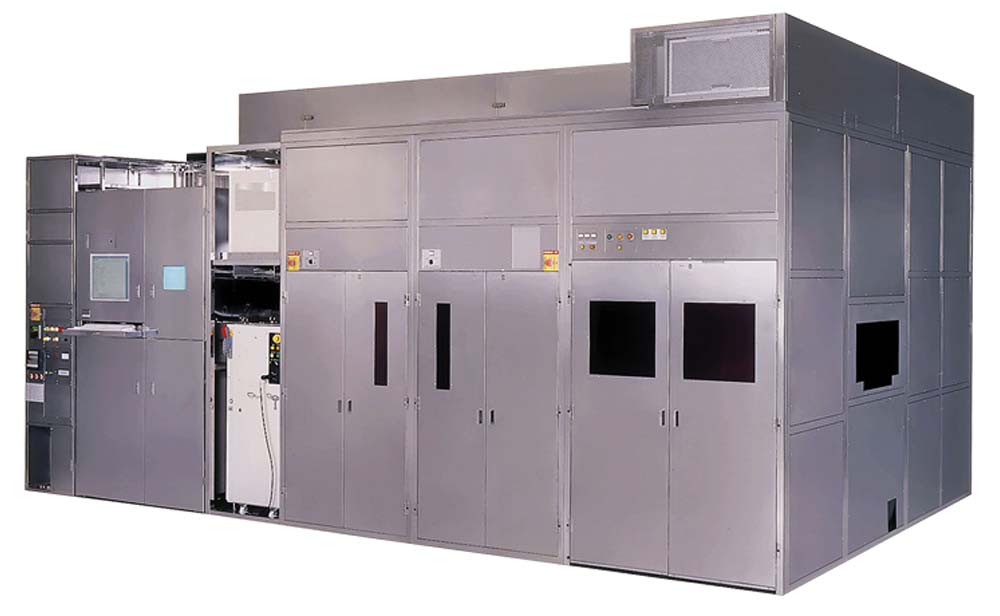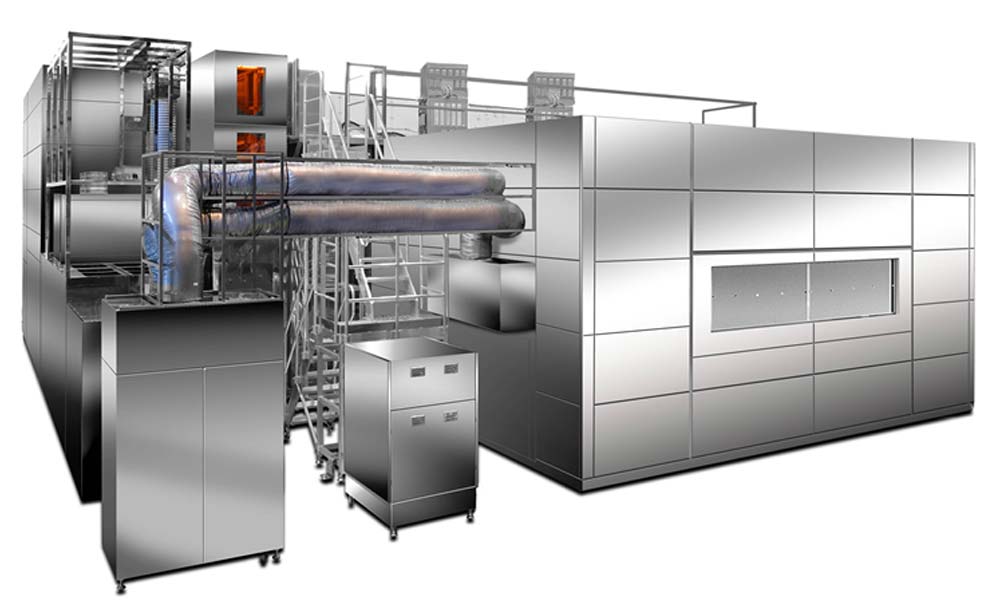 Predictive focus tracking system for cameras
Japan Institute of Invention and Innovation Commendation for Kanto region Incentive Award for Invention
The AF function, which automatically brings a camera into focus, is an essential feature of modern-day cameras. Nikon was commended for the invention of the "predictive focus tracking system"—technology for tracking and focusing on a moving subject while shooting (in which the AF function produces the best effect).