Ensuring Trustworthiness by Maintaining and Increasing Quality
Materiality 2
Relevant SDGs
Reason for Priority
Ensuring that products and services that are widely utilized in the market are safe to use is an important precondition for development of a sustainable society. In regard to today's rapid evolution of new technologies such as the Internet of Things (IoT) and artificial intelligence (AI), quality assurance-including measures to ensure safety and environmental responsiveness-is more than necessary. Also customer needs that change in terms of lifestyle, value etc. are an important aspect of quality enhancement.
Commitment
The Nikon Group sees itself as having a mission to contribute to the healthy development of society by achieving creative, efficient Monodzukuri (manufacturing). To this end, we optimize our production system from a company-wide perspective and consider each Monodzukuri (manufacturing) process from the product planning, development, and design stages, keeping in mind our response to future environmental changes. The most important theme here is quality assurance, which includes product safety and environmental consideration. With the Quality Committee playing a central role, we are working to strengthen our company-wide quality management system and prevent quality problems.
Also, to respond effectively to increasingly diversified and more sophisticated customer needs, it is vitally important to ensure that customers' views, and the views of society as a whole are strategically reflected in our business operations ahead of time. While proactively utilizing open innovation and business alliances, we are also striving to rapidly reflect customer opinions in our products and services, and meet globalneeds.
Nobuyuki Ishizuka
Executive Vice President
General Manager of Production Technology Division
Monodzukuri (Manufacturing) Vision (2030)
We provide Monodzukuri (manufacturing) to realize the products and services that our customers want in the best way for them. We then anticipate our customers' challenges and drive innovation utilizing a variety of solutions.
In order to achieve these goals, it is necessary to create a strong production system that can respond to change. The COVID-19 pandemic brought major environmental changes, including changes in work styles, widespread procurement and logistics pressures, and soaring resource prices. The Nikon Group will strive to achieve sustainable Monodzukuri (manufacturing) that responds to future environmental changes through production bases, technology, procurement and logistics, quality, and other strategies.
As a manufacturer, Monodzukuri (manufacturing) is the main source of Nikon's business activities. Going forward, we will further expand the value provided to our customers.
Main initiatives and results for the fiscal year ended March 2022
Initiatives for Procurement Partners
To quantitatively understand and manage the state of maintenance of the quality management system, we conduct a self-evaluation using the Quality Assurance (QA) Self-assessment Sheet once every three years. We also conduct QA assessments for procurement partners that we have determined to be important.
In the fiscal year ended March 2022, the Company completed the trials conducted in the fiscal year ended March 2021, and began formal operations, conducting QA assessments for 52 companies.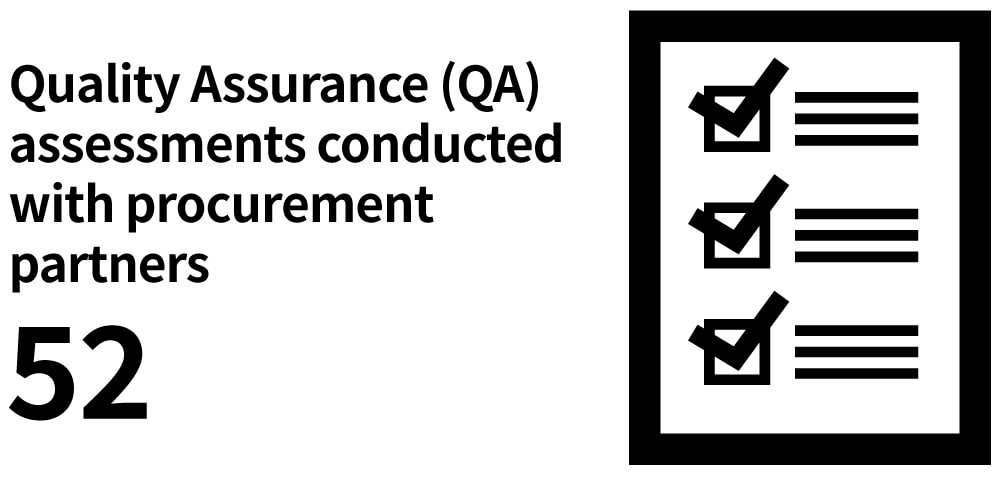 Improving Customer Satisfaction Through Services in the Imaging Products Business
Twice a year, the Imaging Products business provides training on product knowledge that makes effective use of e-learning for employees involved in service provision, and online technical training sessions using web conferencing systems to enhance customer satisfaction.
In addition, the Imaging Products business strives to collect actual customer feedback, collates this data at the Service Division headquarters, and shares the information worldwide so individual staff involved in product services understand product concepts and provide customers with advice regarding the optimal camera settings for the images they want to capture. The business unit also offers a maintenance package that includes cleaning and an accuracy inspection for customers who wish to maintain their equipment prior to shooting. We have also published a web-based troubleshooting system for customers to diagnose their own equipment issues before requesting repairs.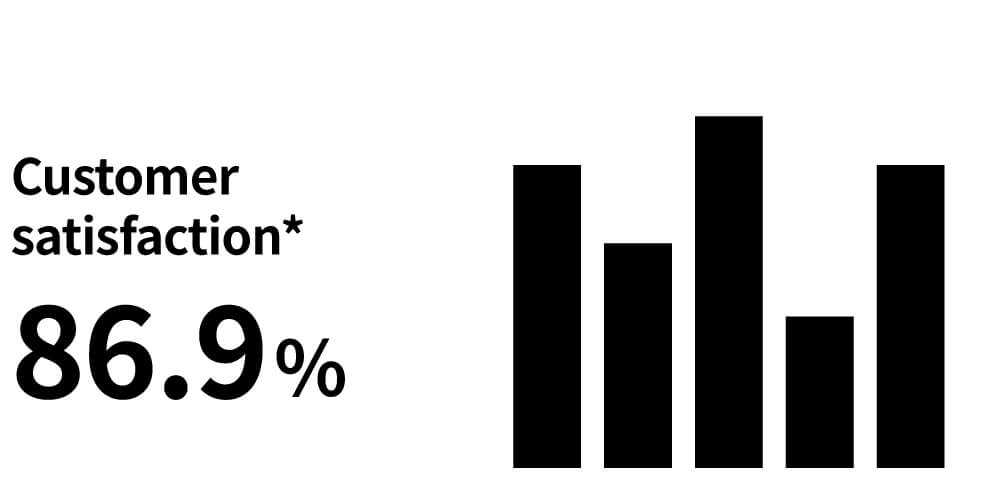 Sustainability Report
For more information, refer to Ensuring Trustworthiness by Maintaining and Increasing Quality in the Sustainability Report.
Nikon Monodzukuri (Manufacturing)
Monodzukuri (Manufacturing) Vision (2030)

Strategies to achieve Vision 2030

Strengthening Monodzukuri (manufacturing) capabilities
Ensuring Quality and Safety
Our Policy on Quality Control

Quality Management System

Frameworks to Comprehensively Manage Quality

Initiatives for Quality Control

Ensuring Safety of Products and Services
Customer Satisfaction
Our View on Customer Satisfaction

Initiatives aimed at Customer Satisfaction

Strengthening the foundation of the organization to utilize design in management