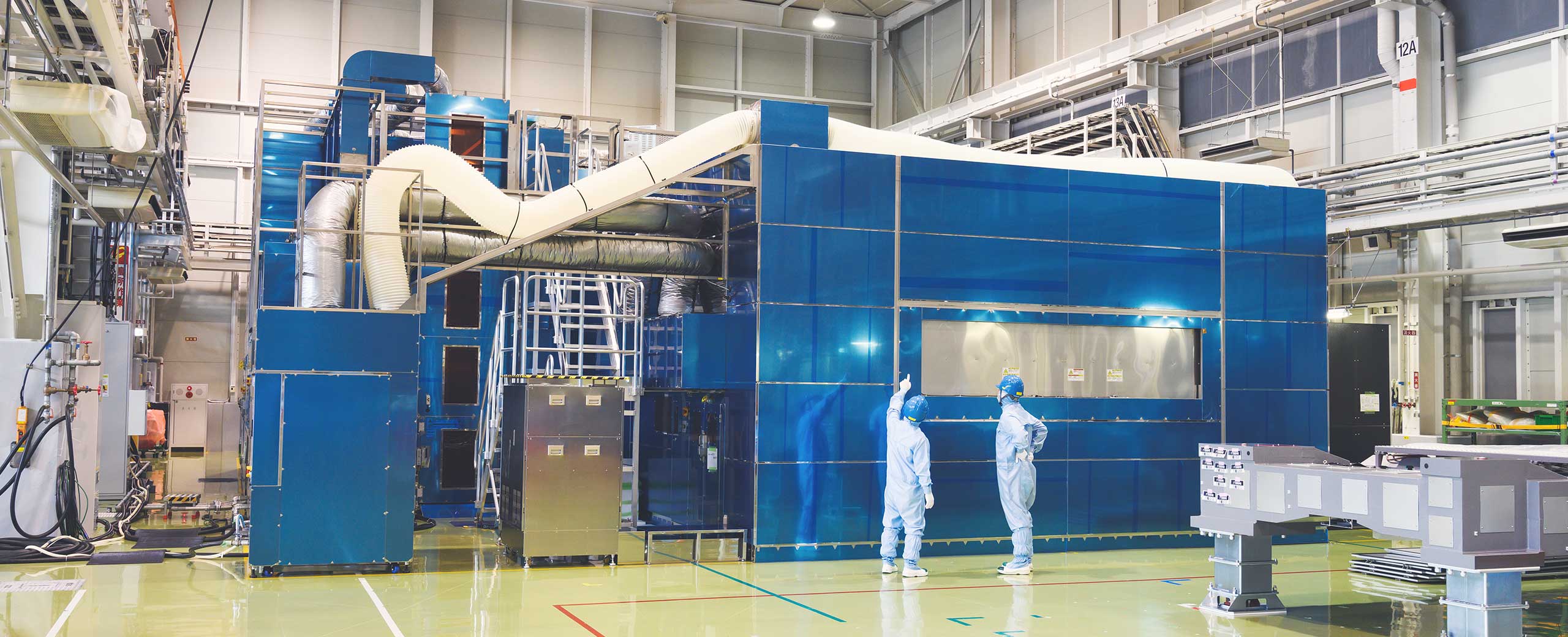 Manufacturing on a giant scale with extreme precision
FPD lithography systems that are manufactured through Nikon Group synergy.
Flat panel displays (FPDs) such as liquid-crystal displays and organic LED (OLED) displays, are all around us in our everyday lives. With their huge size packing extreme precision, Nikon's FPD lithography systems support the manufacture of these displays. Various production locations within the Nikon Group cooperate to manufacture these products by working closely together and utilizing their joint strengths.
Giant systems as large as a tennis court
An FPD employs pixels of red, green, and blue. For each color, a switch function called a thin film transistor (TFT) is provided to control the intensity of the passing light. The FPD lithography system exposes minute circuit patterns of TFTs onto a glass plate.
FPDs have grown larger in size as they have achieved higher definition. The 10.5th generation glass plate size is equivalent to eight 65-inch TV displays. As you can imagine, FPD lithography systems that handle such dimensions are massive. The installation area of an FX-103S FPD Lithography System that supports the 10.5th generation plate size, for example, is equivalent to that of a tennis court. Its height is equivalent to a two-story house.

Cooperating between four production locations, giant systems are manufactured
Since they are such giant systems, manufacturing requires the development of special ingenuity. The systems are divided into several blocks and manufactured at various production locations such as Tochigi Nikon Corporation, Tochigi Nikon Precision Co., Ltd., Miyagi Nikon Precision Co., Ltd. and Nikon Yokosuka Plant.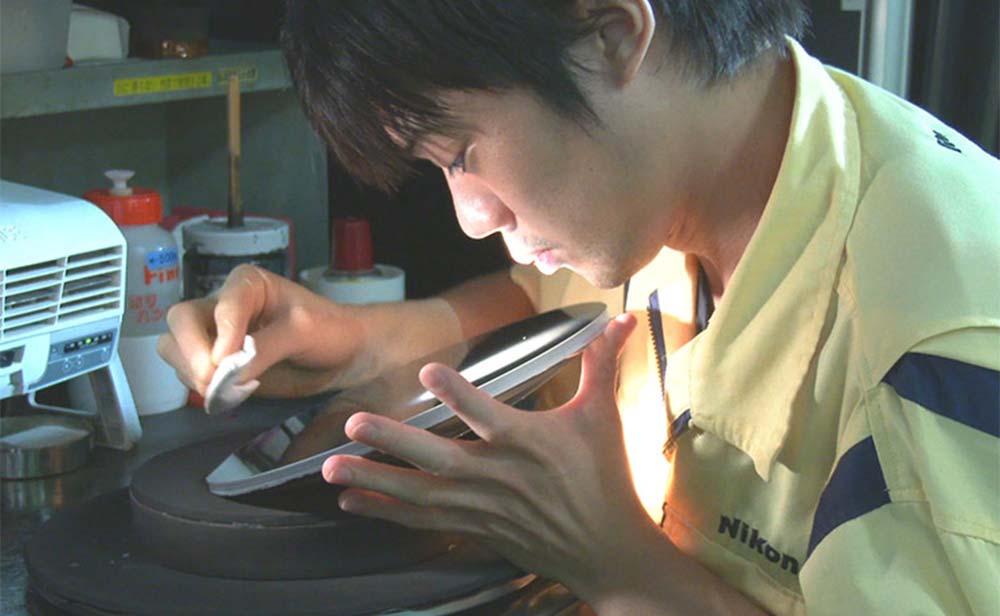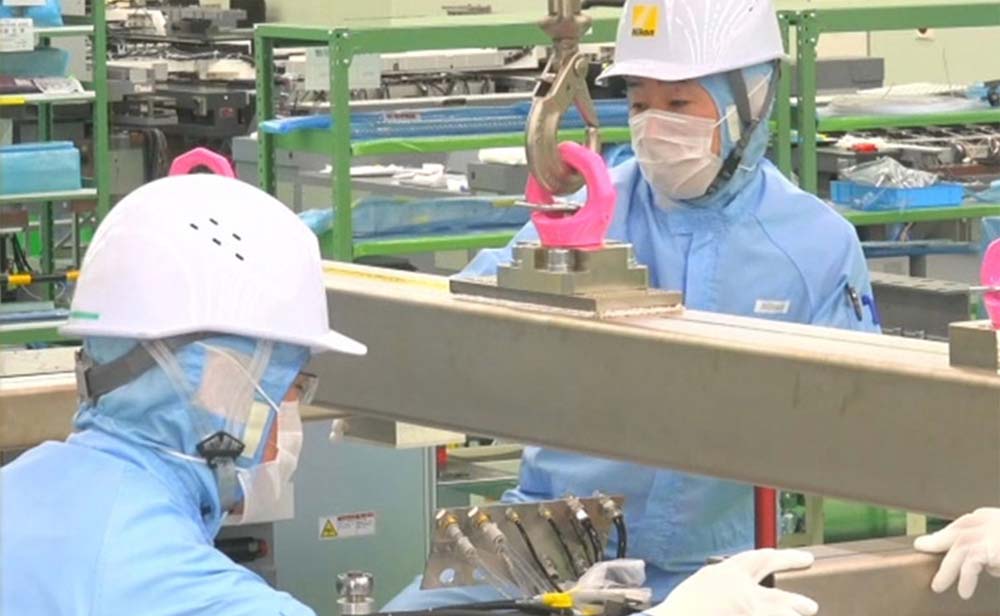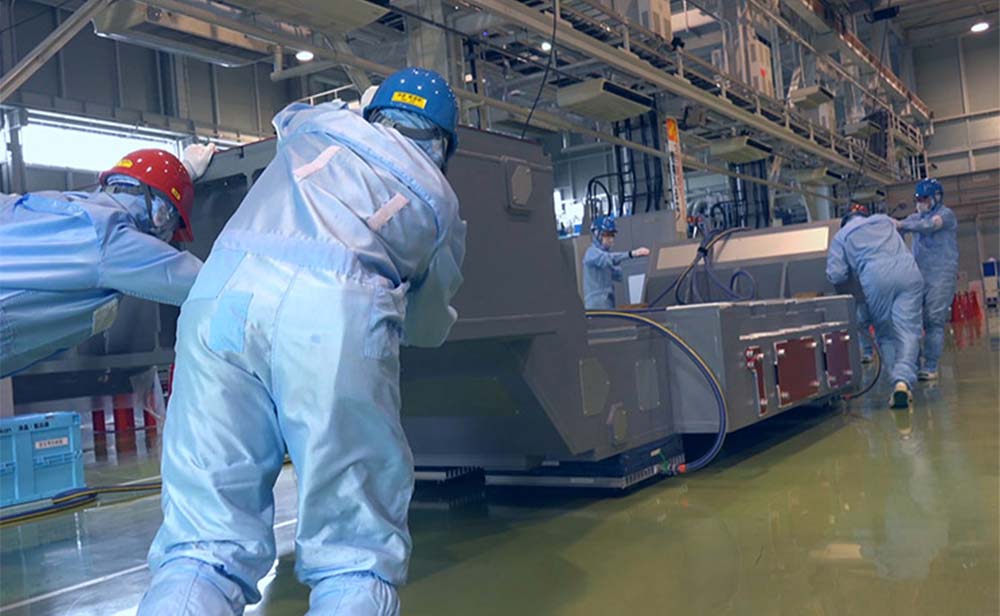 Blocks manufactured at each location are divided into sections small enough to transport in freight containers, and shipped to the customer's factory overland and by sea.
Transported with dozens of trailers, assembled at the customer's factory
For transporting overseas, Nikon anticipated an increase in international customers, and a logistics project team was set up a year in advance of shipping the first FX-103S model, to consider all details from shipping to transportation and delivery. The total weight of the FX-103S is about the same as a large aircraft. One of the sections weighs 12 t, and is usually transferred using about 50 wide trailers. In some cases, it requires up to 60 wide trailers for overland transportation, including the industrial tools used for assembly.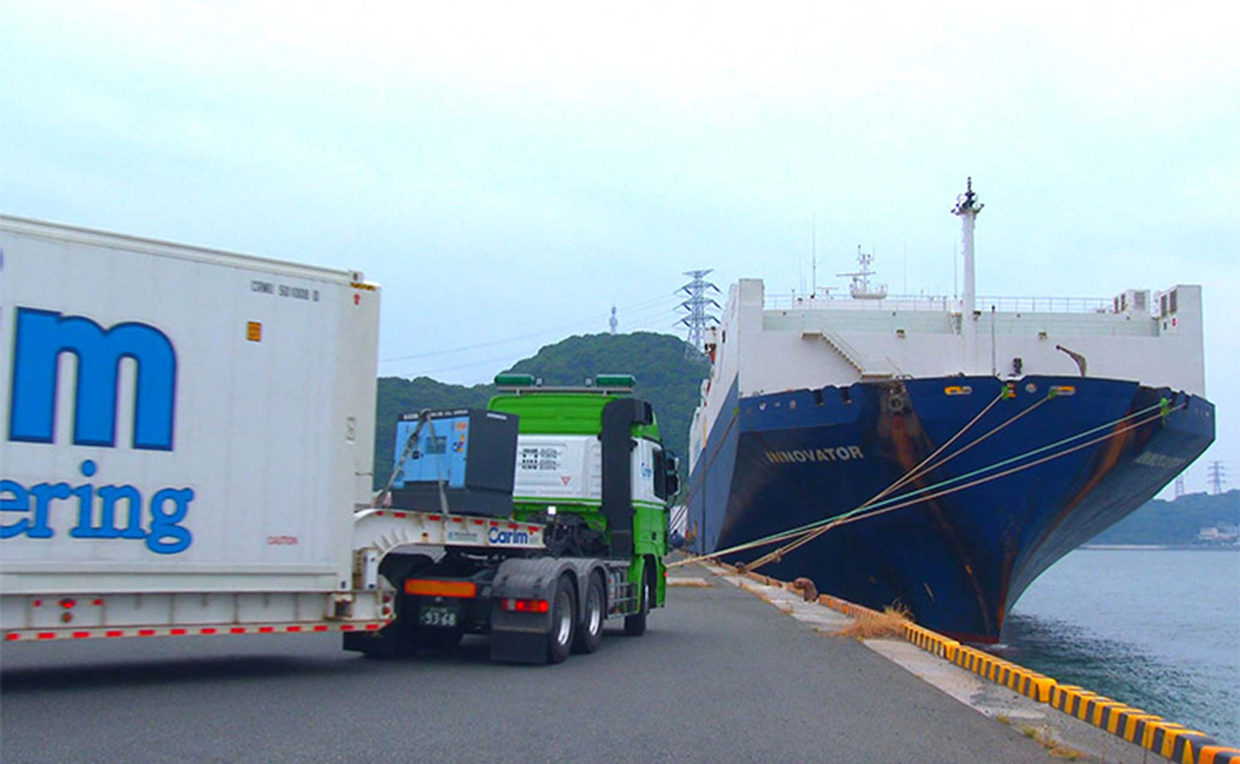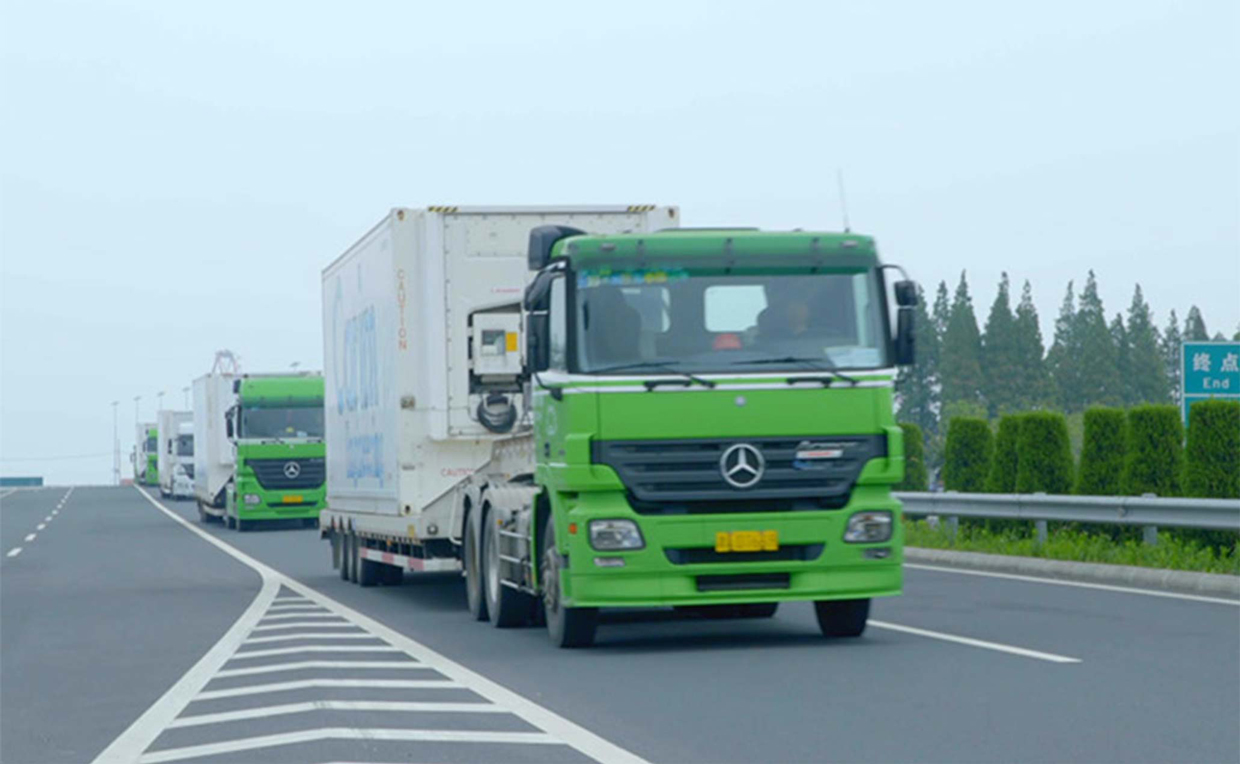 The separate units are assembled by Nikon's expert engineers at the customer's factory. The way units are transported to the vast space, and assembled employing cranes and various other equipment, resembles a construction site. What's more, the assembling accuracy is carried out at the scale of µm units. Repeating each block's docking and adjustment, they are assembled extremely precisely. The whole operation takes approximately half a year. When assembly is completed, a final adjustment is conducted. If it successfully passes testing, it is officially handed over to the customer and the FPD lithography system is ready for operation.
FPD lithography systems are manufactured by maximizing the versatile strengths of each base of the Nikon Group, requiring a great deal of time and many staff members executing the strictest quality control to effectively realize "Nikon quality" regardless of the production locations. This most magnificent manufacturing achievement among Nikon's many products supports the diverse future of the FPD in various fields such as entertainment, medical care, automotive, education, etc.
Safety is the top priority. Manufacturing without compromise

FPD Lithography Business Unit
Kouki Wakame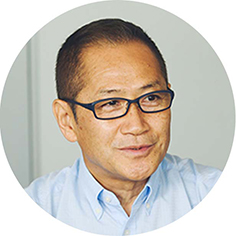 I was involved in optical adjustment consistently at the manufacturing site. This started with microscopes, and then I moved on to semiconductor lithography systems, and worked on the first FPD lithography systems from their launch. What I feel from my experiences is the precision and strength of Nikon's manufacturing capabilities. I sometimes wondered, "Do we really need this much capability? Isn't it overspecification?" However, then I would think, "That's the Nikon way".
These giant FPD lithography systems are created through the combined efforts of many staff members/companies, such as those that handle the transportation, engineers who assemble the system at the customer's factory, as well as each production location that manufactures all of the units and blocks. Collaborating precisely enabled us to launch these systems to the world, for the benefit of all our customers. Currently, I am involved in manufacturing management mainly on the logistics side, and continue to support manufacturing so it progresses as smoothly as possible. Even though I've now left the site, the manufacturing process still fascinates me and my interest is endless. I am still confident about adjusting optical systems, so I would like to be involved in manufacturing again, if I'm given the chance.
FPD Lithography Business Unit
Tatsuhiko Wakaume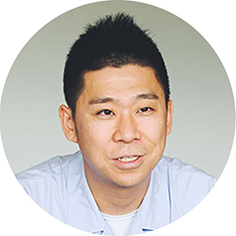 FPD lithography systems are linked to products close to our lifestyles such as TVs and smart devices that we often use. It gives me a sense of purpose and worth, doing my job knowing I am involved in the manufacture of such useful products. Since I am in charge of field management at customers' factories, I can strongly feel that customers expect rapid delivery, even if one day earlier. Thus, when I have met their expectations, and receive the thanks of customers, I feel so happy. Of course, we are assembling giant, incredibly heavy equipment, so safety, with zero accidents is always our top priority.
"No compromise" is Nikon's manufacturing ethos, I think. There is no compromise even with a single part of an enormous number of components. It's the same with the design. When adjusting at a factory, there are always some difficulties - for example, it might be difficult to insert our hands into some locations because of the structure-oriented design. However we always relay our feedback to the development department so that improvements can advance in the future. I would like to continue to be involved in the manufacture of systems that will be far ahead of competitors in absolutely every aspect such as machine accuracy, delivery time and cost.
*

Job titles and responsibilities are as of the time of the interviews
Originally published: September 10, 2019.