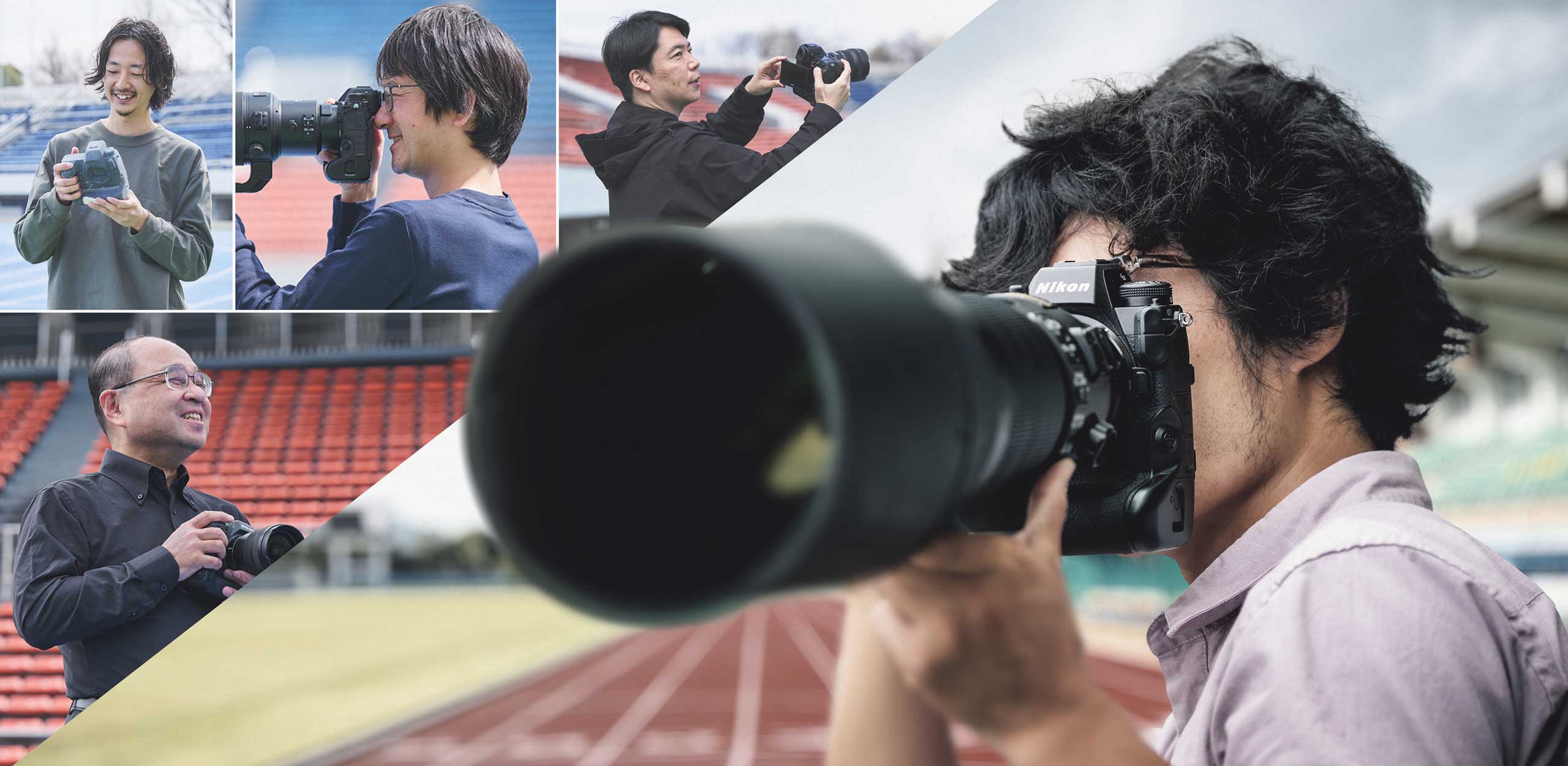 Rewriting the rulebook for professional cameras —
A story of still shooting with the Z 9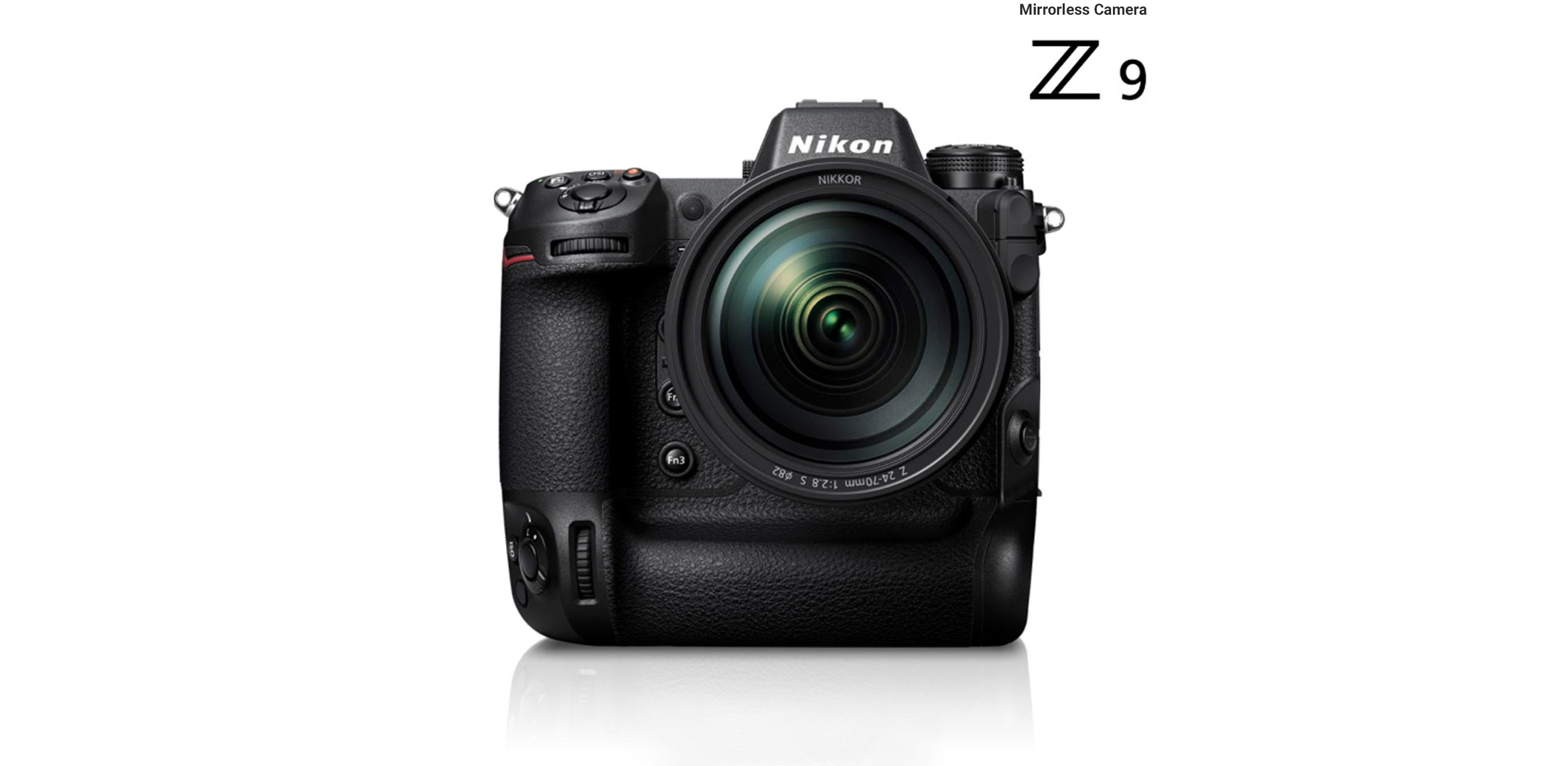 Capture impossible moments.
See the unseen.
Three years had passed since the announcement of the Z mount system and Nikon's technologies had finally come together in the form of its long-awaited Z 9 flagship camera. The goal was to create a camera that exceeded the expectations of professional photographers — so what did the developers try to realize, and what did the result bring to actual shooting scenes? Let's take a look behind the scenes.
Capture decisive moments with technology that rewrite the rulebook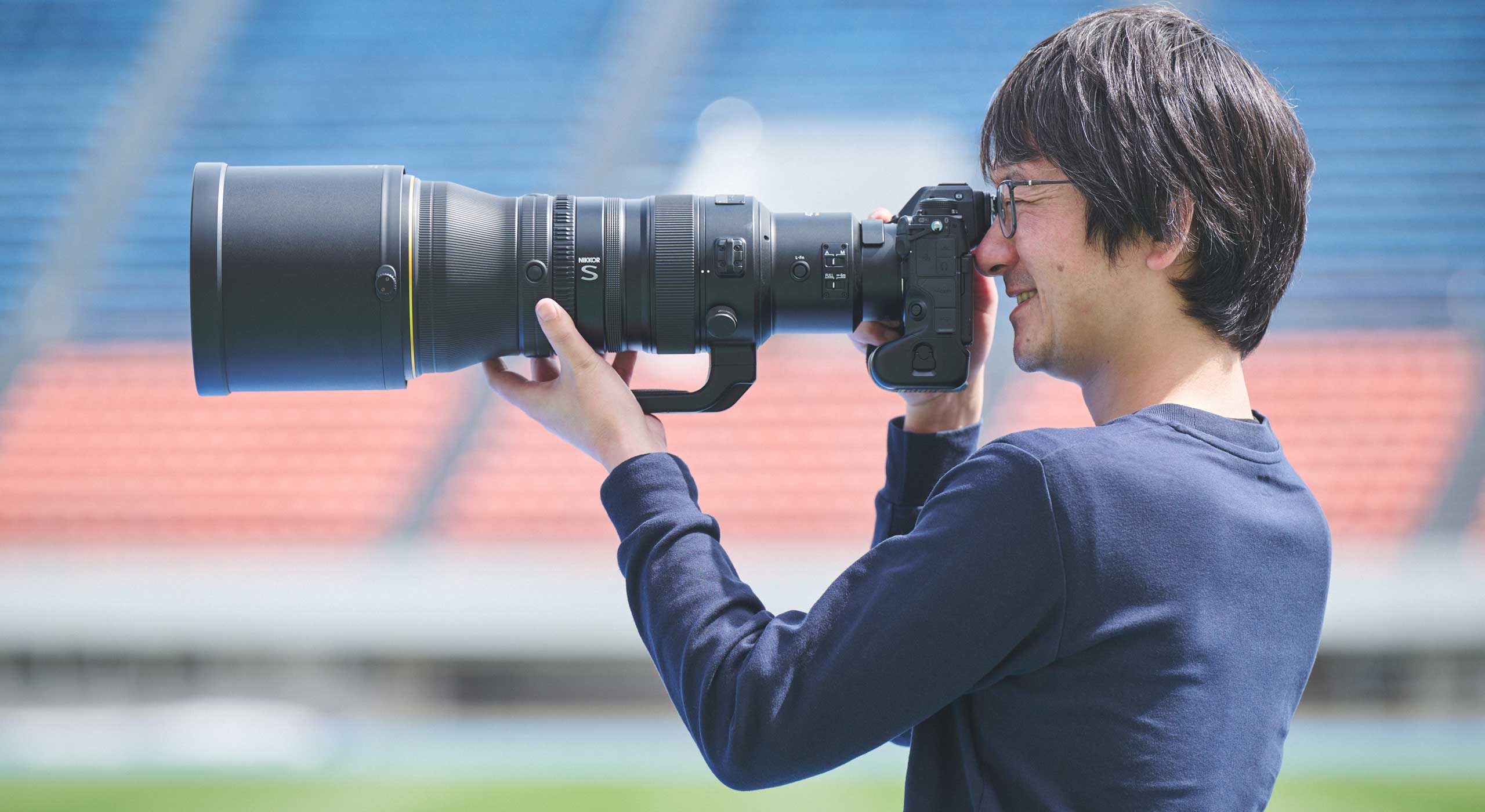 Images are a part of our everyday lives. Being a professional photographer means having a unique eye for those special moments that only you can recognize and capture. It means believing in the power of this sense and sharing the results — the unparalleled drama of wild animals in motion or the dynamism of an athlete launching into a career-defining feat. Shooting environments for professionals are diverse, and the weather and temperatures can be harsh at times. The window of time can also be unforgiving, and it is extremely rare for composition, timing, focus, and angle come into perfect alignment. It is in these trying circumstances that photographers are sometimes able to capture truly extraordinary images, so professional photographers need a tool they can rely on to capture such decisive moments. The Z 9 is Nikon's first flagship mirrorless camera — designed to be the pinnacle of imaging technology.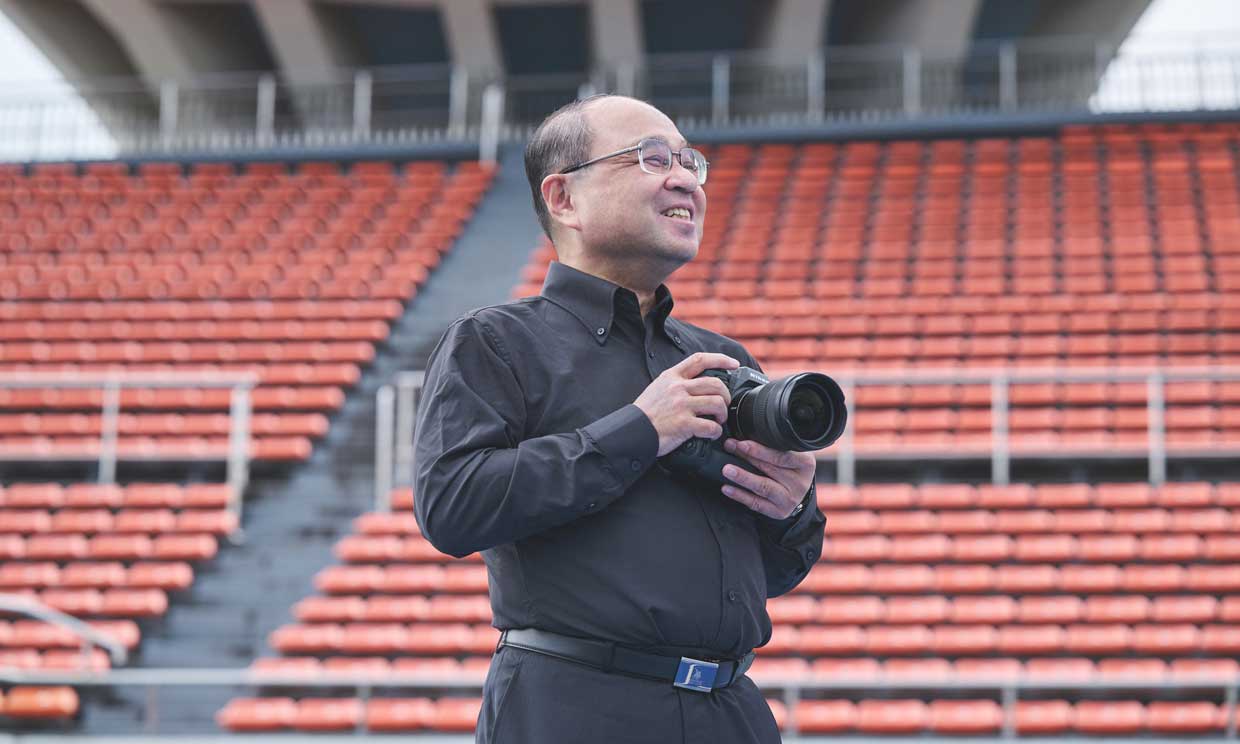 Nikon has developed many flagship SLRs over the years. The D6, announced in 2020, is a shining example of the perfection of this technology. The Z series boasts high-resolution images that surpass those of SLR cameras, but it is no easy task to surpass the performance of SLR cameras, which have reached a state of perfection through continuous technological innovation. Mr. Matsushima, who was in charge of product planning for the Z 9, explains, "Our concept for the Z 9 was to propose how Nikon's flagship mirrorless camera should be. If we were going to take on this endeavor, we needed to push our ideas and technology to a level beyond the norm. This is the kind of thinking that delivers the unexpected."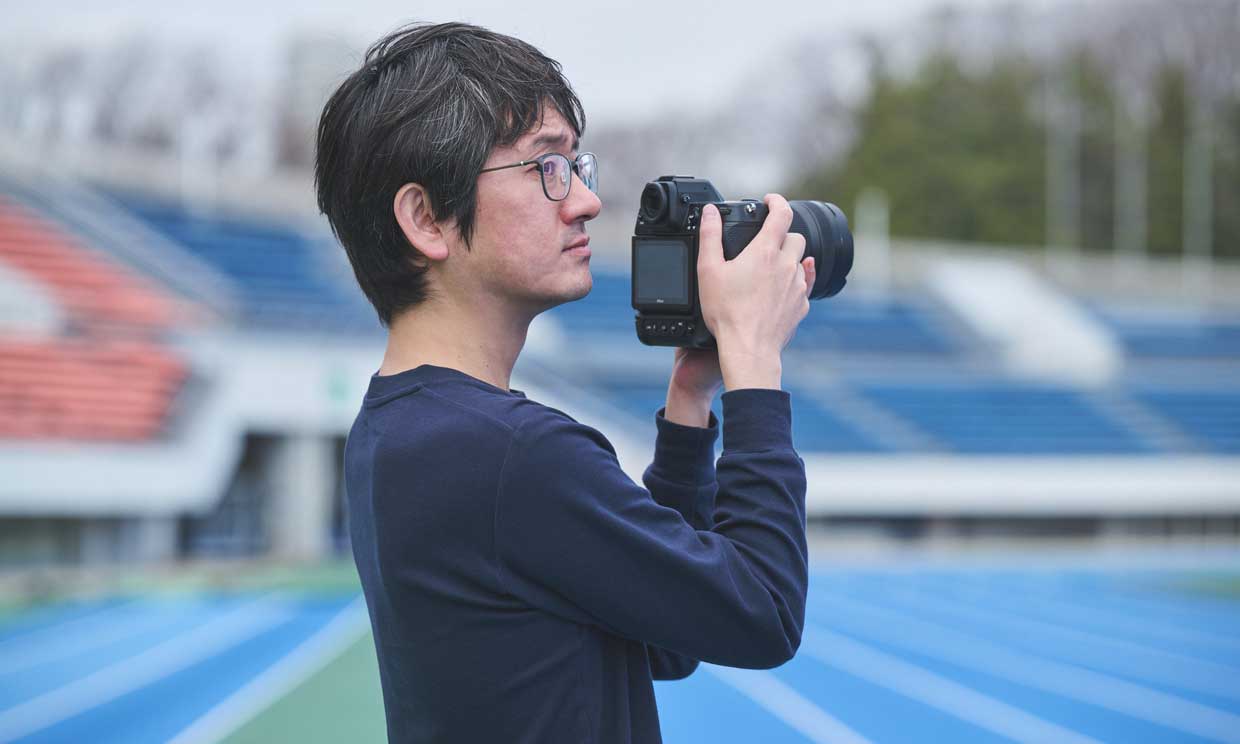 "Professionals have always requested that the momentary blackout between frames during continuous shooting be shortened as much as possible when shooting with the viewfinder of an SLR camera," Mr. Ozaki of the development team adds, "We thought it was important to completely eliminate that stressful blackout rather than try to shorten it, which gives them unprecedented viewfinder visibility." Furthermore, if the display delay of the electronic viewfinder, which has been taken for granted in mirrorless cameras, could be eliminated, it would then be possible to keep track of the continuous movements of subjects in real time. In sports where athletes move extremely fast, such as table tennis and swimming, you may miss crucial movements with a momentary blackout. Thanks to the Z 9's Real-Live Viewfinder that provides constant visibility over the course of the whole shoot, you can visibly capture decisive moments that were previously challenging to achieve. This is an electronic viewfinder that allows you to see the exact moment you shoot. Without a doubt, this technology has opened a new world of possibilities to the professional shooting experience.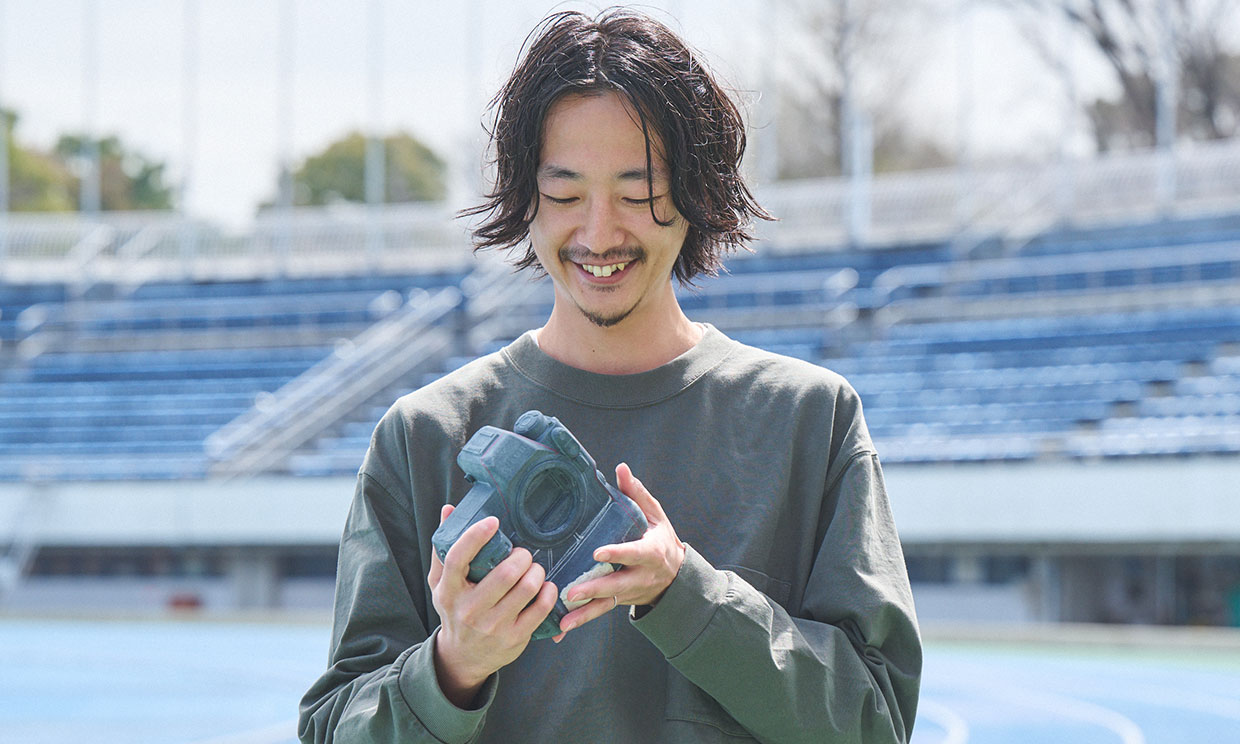 Meanwhile, Mr. Imamizu, who was in charge of product design, was exploring progress in a different area. "When it comes to design, I had a close understanding of the way photographers think, and I was conscious of how that could be used to get results that would be understood naturally, without explanation," he explains. "The ergonomics of Nikon cameras are designed to increase the area that touches the palm when gripped, to reduce the feeling of weight and physical load. To that end, we asked many staff members and professional photographers to handle the camera. We kept listening to the voices of real users and repeating shape adjustments right up until the deadline of mass production." With the aim of creating a camera that will mark a milestone as a leading global brand, Nikon is dedicated to pursuing both innovation and universal ergonomics. That is also a manifestation of Nikon's whole manufacturing philosophy.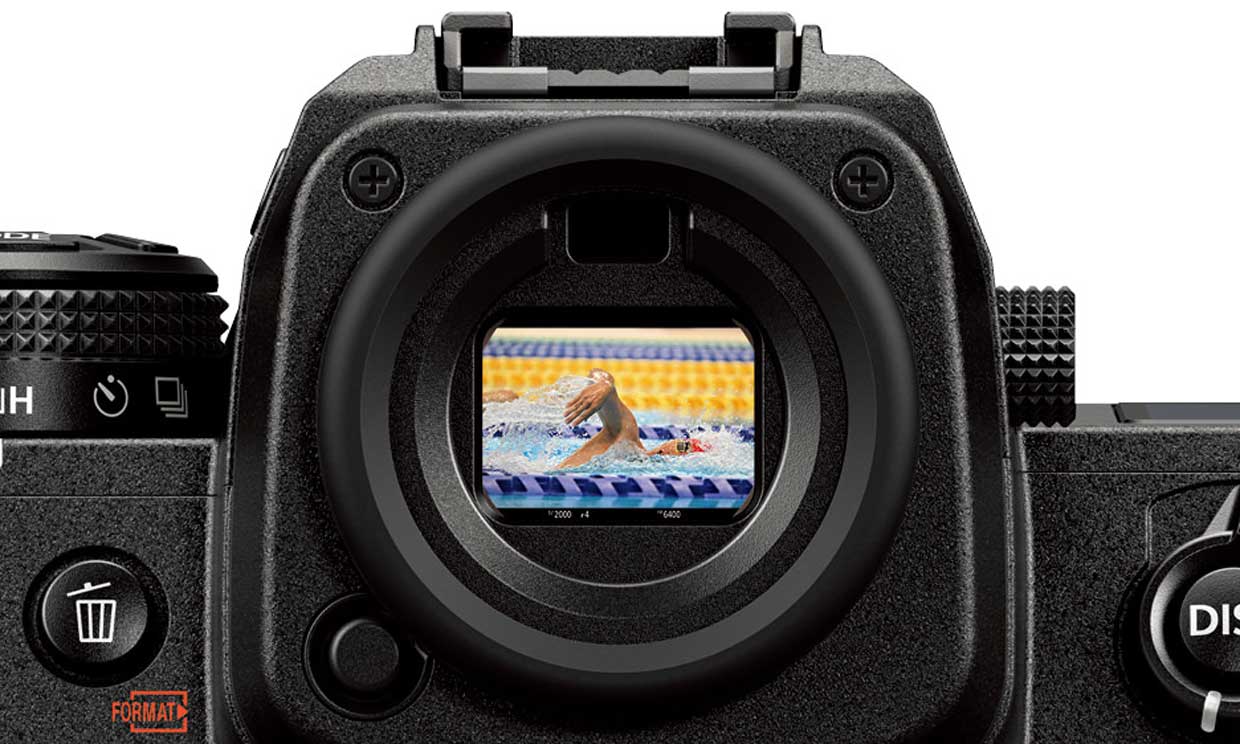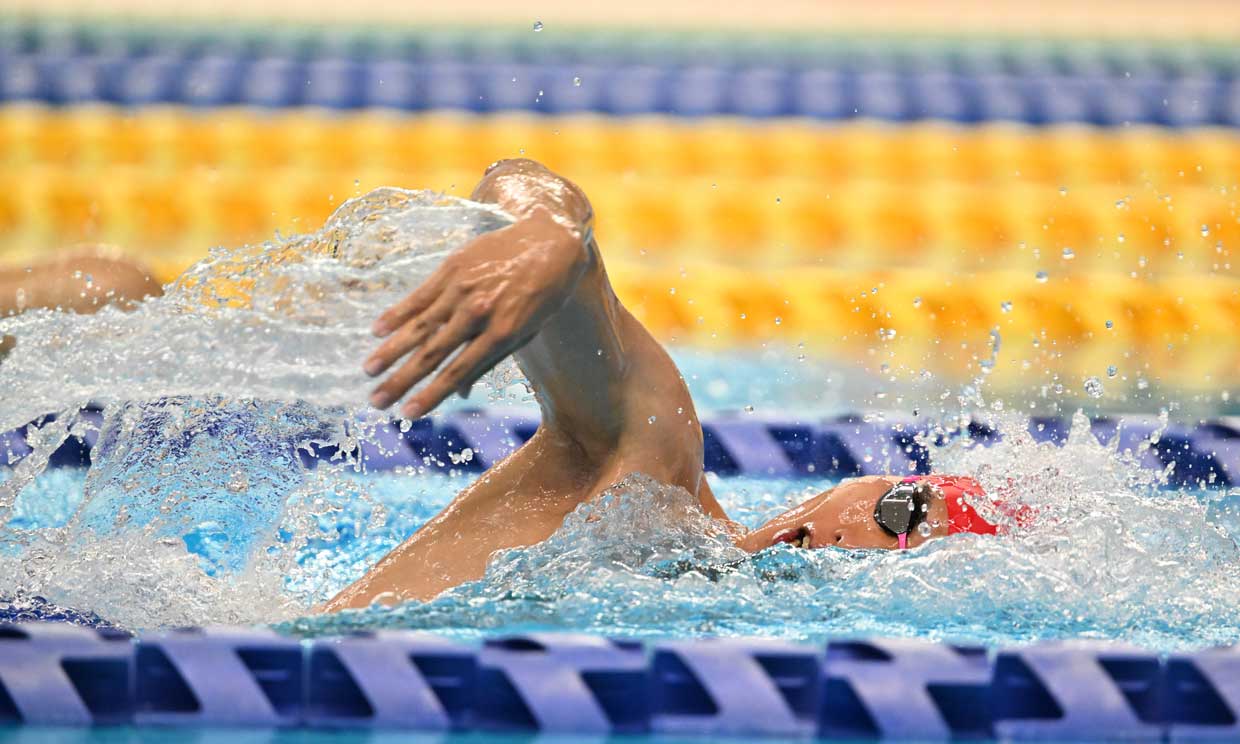 Real-Live Viewfinder mechanism


Capture decisive moments freely and with confidence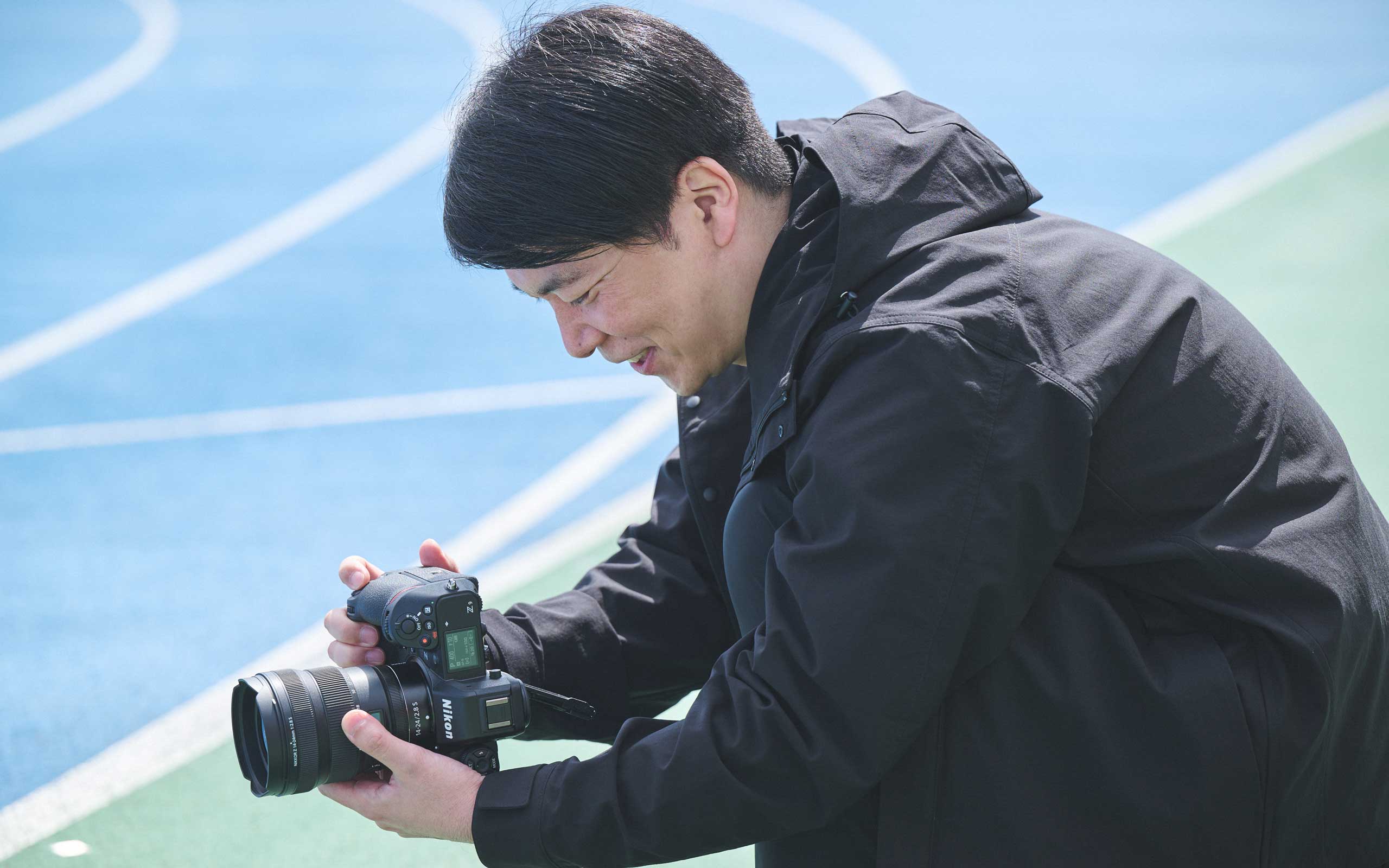 Taking advantage of the Real-Live Viewfinder, which allows you to keep a close eye on subjects' movements in any given situation, gives professional photographers a freer shooting experience — with the ability to capture moments more reliably than ever before. AF speed has evolved into another dimension of speed and accuracy with the combined power of the high-speed readout of the stacked CMOS sensor featuring 45.7 effective megapixels and the EXPEED 7 image-processing engine that dramatically improves processing power. Photographers can operate the camera just the way they want and get just the results they need. Subject detection performance has also evolved dramatically. The Z 9 can automatically detect nine types of subjects, such as people, animals, birds, and vehicles, ensuring that you can count on the focus point selection. Photographers can now concentrate only on the composition and shutter timing of key moments that were previously difficult to capture.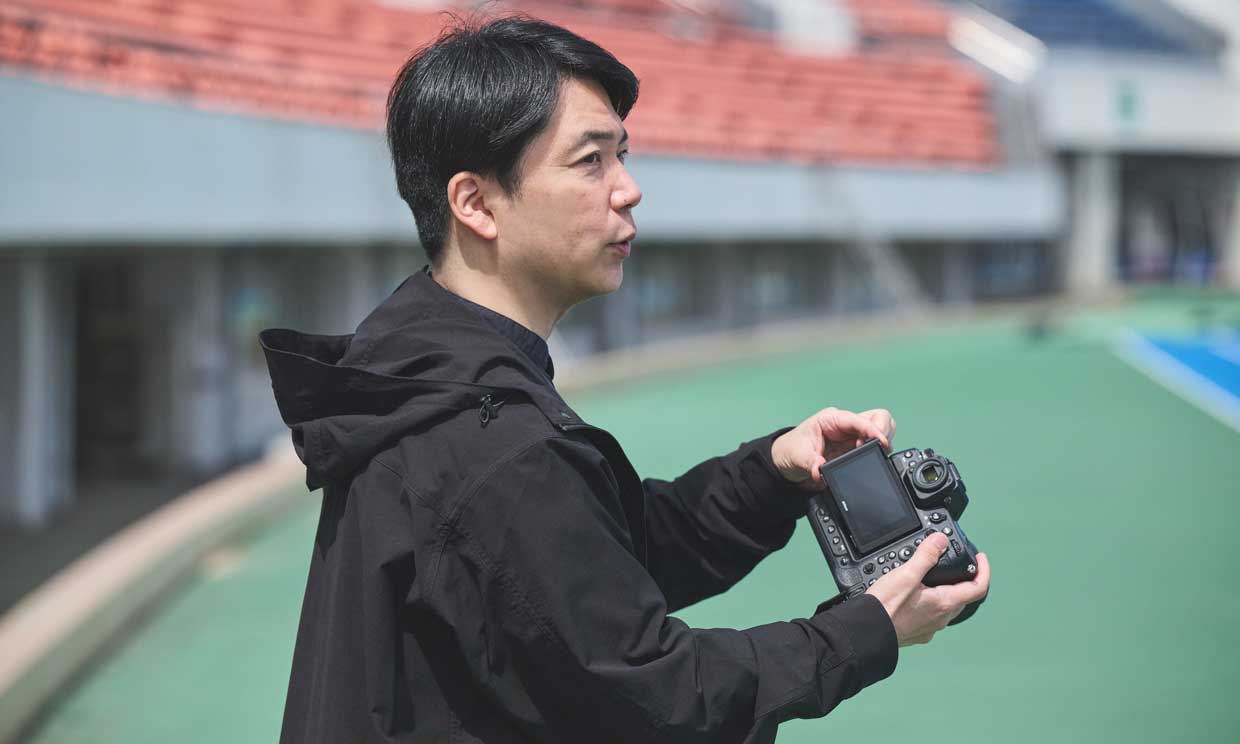 "To ensure you never miss a moment, the Z 9 is designed so that you can operate almost everything with only your right hand, without taking your eyes off the viewfinder during shooting and image playback," says Mr. Saito of the development team. Furthermore, user-designated settings can be assigned to easily-accessible, customizable buttons for instant access to your own crucial functions. By integrating the vertical grip into the camera body and adopting the first 4-axis vertical and horizontal tilting monitor in a flagship, you can also shoot comfortably from any angle. The joints are thoroughly sealed*1 for professional use in harsh environments. Not only that, but the NIKKOR Z lens and mount adapter are also dust and drip-resistant*1 to achieve high reliability of the entire system.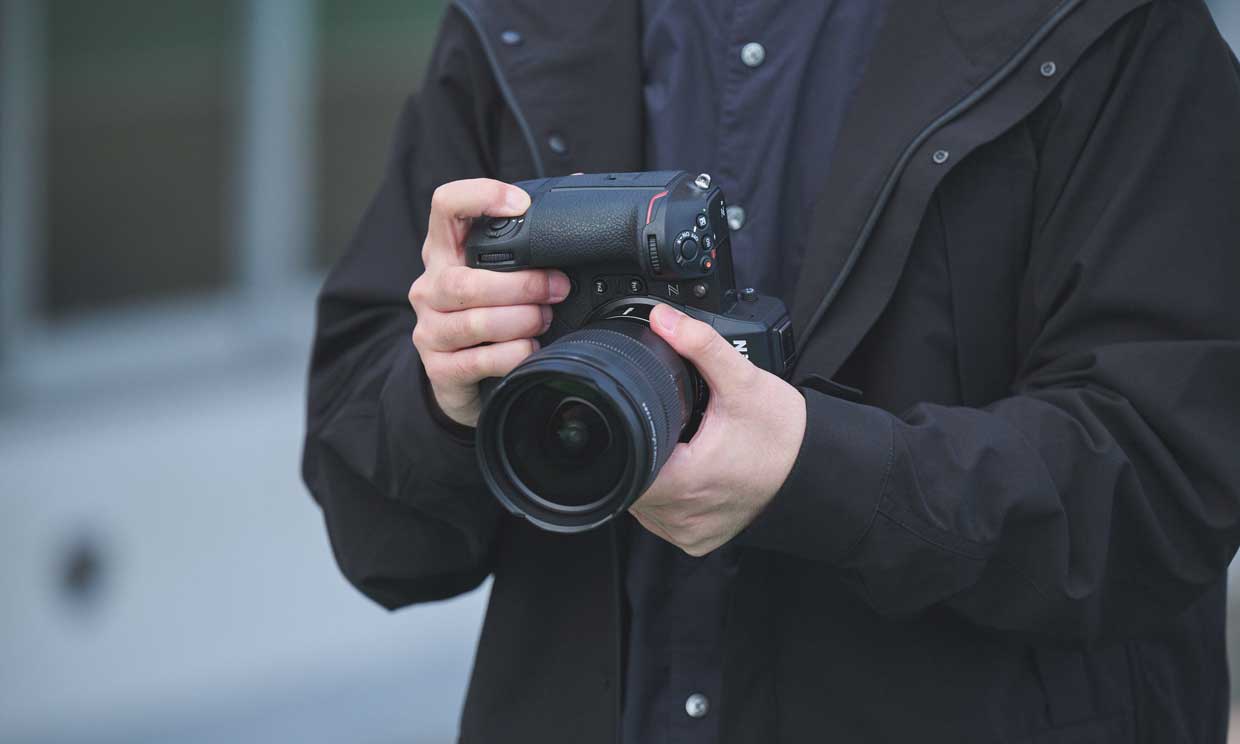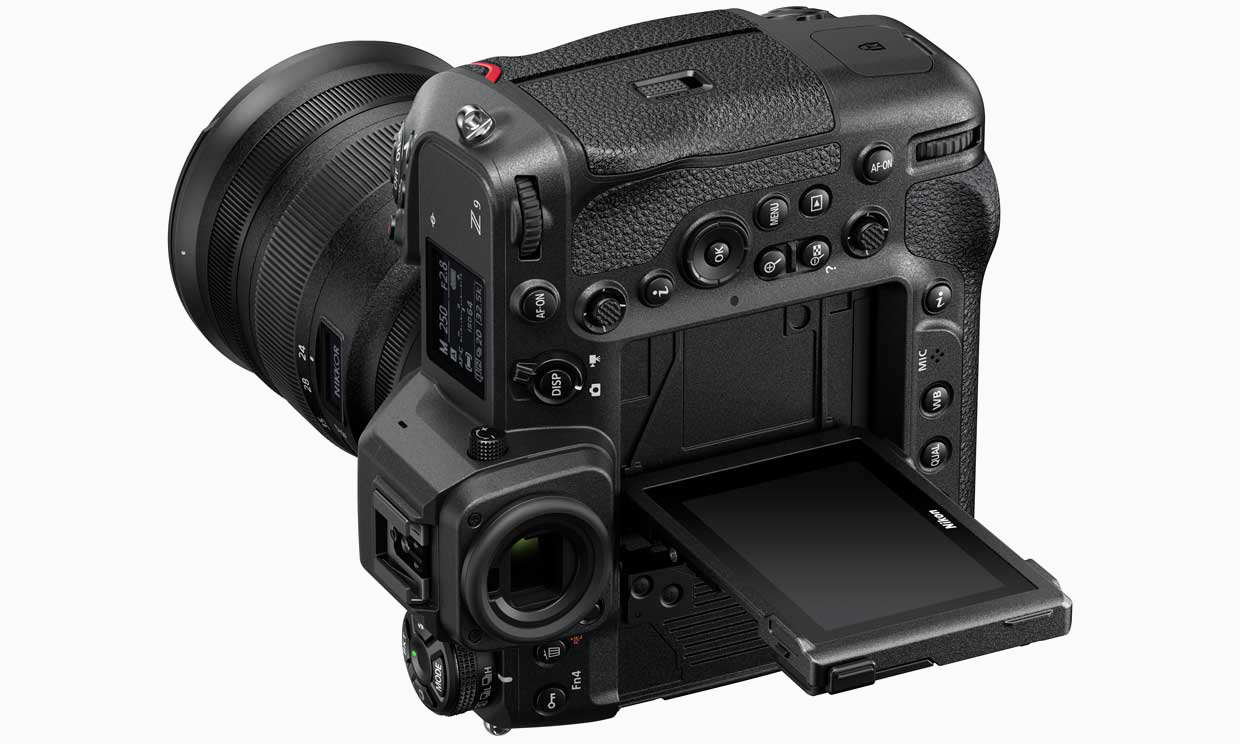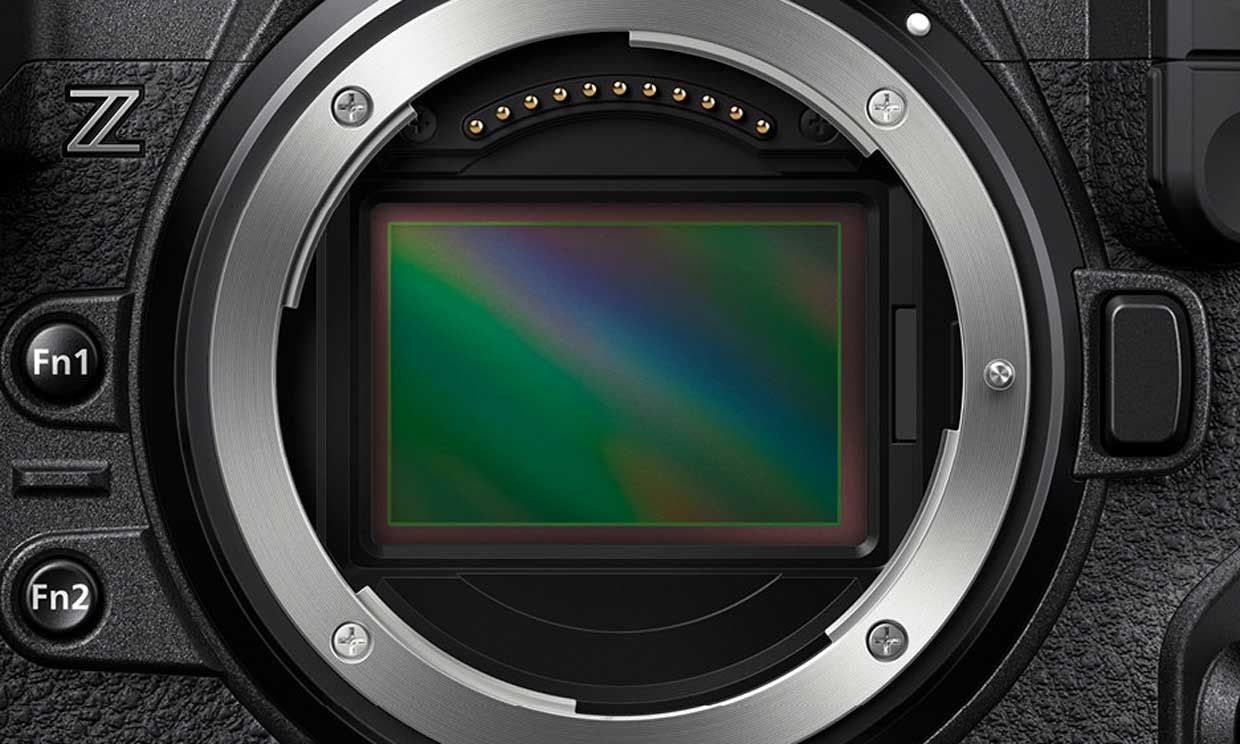 They decided not to use a mechanical shutter, which has long had a symbolic meaning in the camera world. Removing the need for a mechanical shutter is another example of Nikon's technological advancement which pushes beyond what conventional wisdom thought possible. This innovation was brought to reality by the discovery that the stacked CMOS sensor's fast readout speed minimizes the rolling shutter distortion that used to afflict conventional electronic shutters. Mr. Saito further explains, "The Z 9 only has an electronic shutter. It was a big decision not to adopt a mechanical shutter, but that eliminated the worry of shutter wear, which was typically around 400,000 cycles, which brings you a different level of reliability. It also eliminates mechanical vibration, which is a big advantage when capturing high-definition images."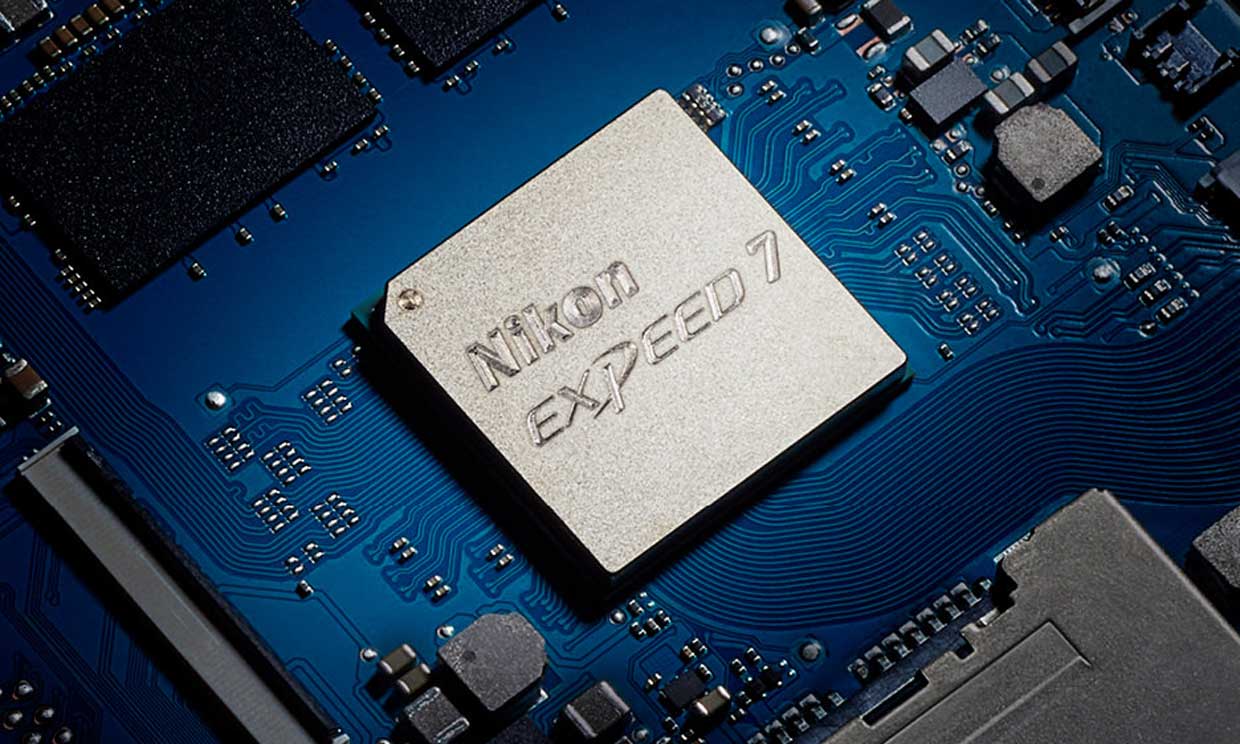 The EXPEED 7 image processing engine has made it possible to continuously shoot 45-megapixel RAW images at a high speed of approx. 20 frames per second and up to 1000 frames*2 or more. This feature lets you continue to capture decisive moments without having to worry about buffer limits, even in competitions such as figure skating, where photo opportunities are abundant during a performance of around four minutes. These technological innovations in the Z 9 will unleash the limitless creativity of photographers and help them truly realize the meaning of "Unstoppable."
*1

Thorough dust- and drip-resistance is not guaranteed in all situations or under all conditions.

*2

For high-efficiency RAW (without ★ mark). When using ProGrade Digital COBALT 1700R 325GB card.
The moment of creativity unleashed
We asked two sports photographers who are consistently on the front lines, including global competitions, how the Z 9 has transformed their shooting styles and about its overall appeal.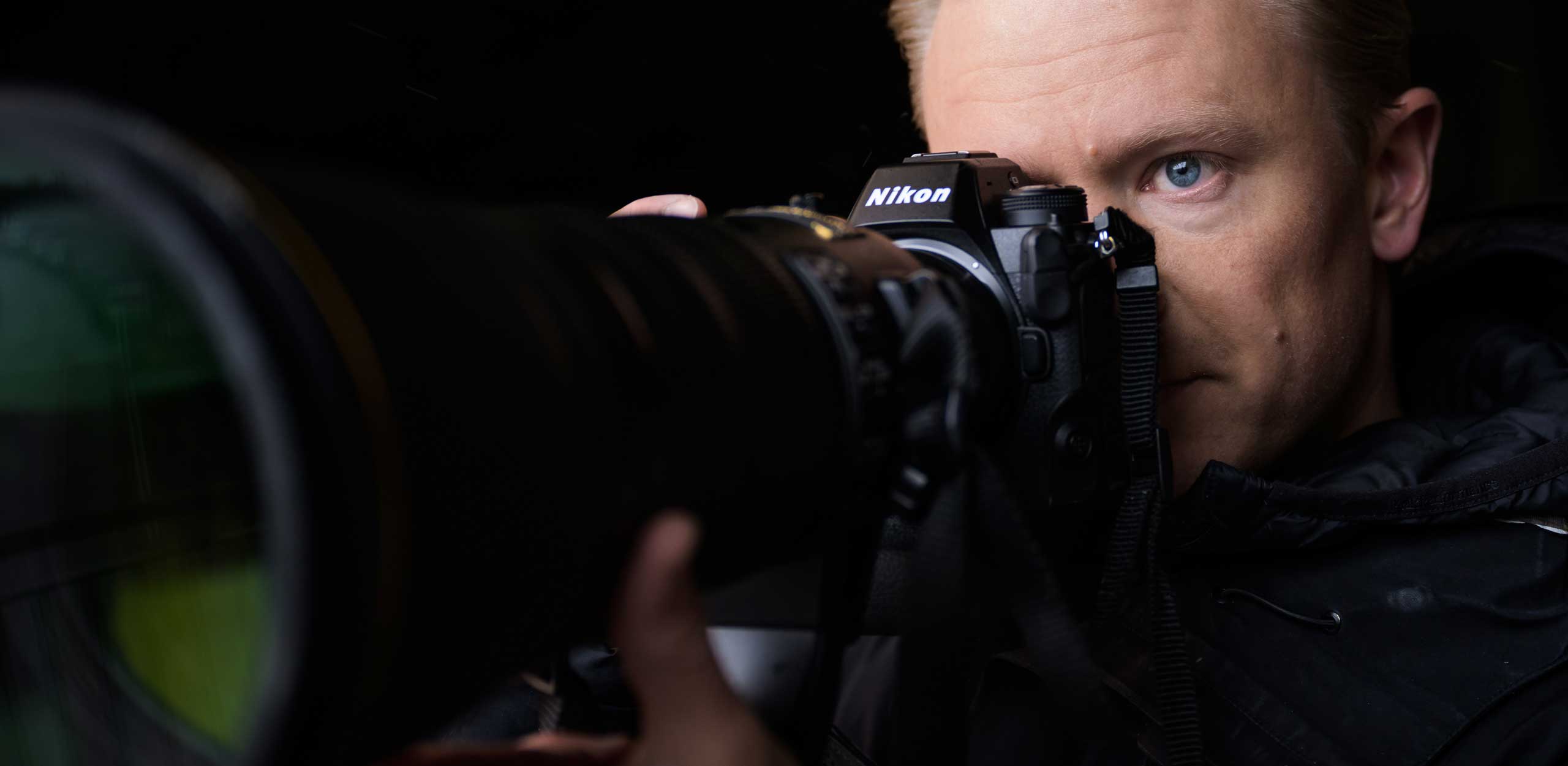 Kenjiro Matsuo
A staff photographer of AFLO SPORT, a group specializing in sports photography.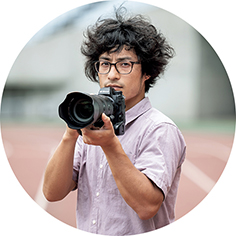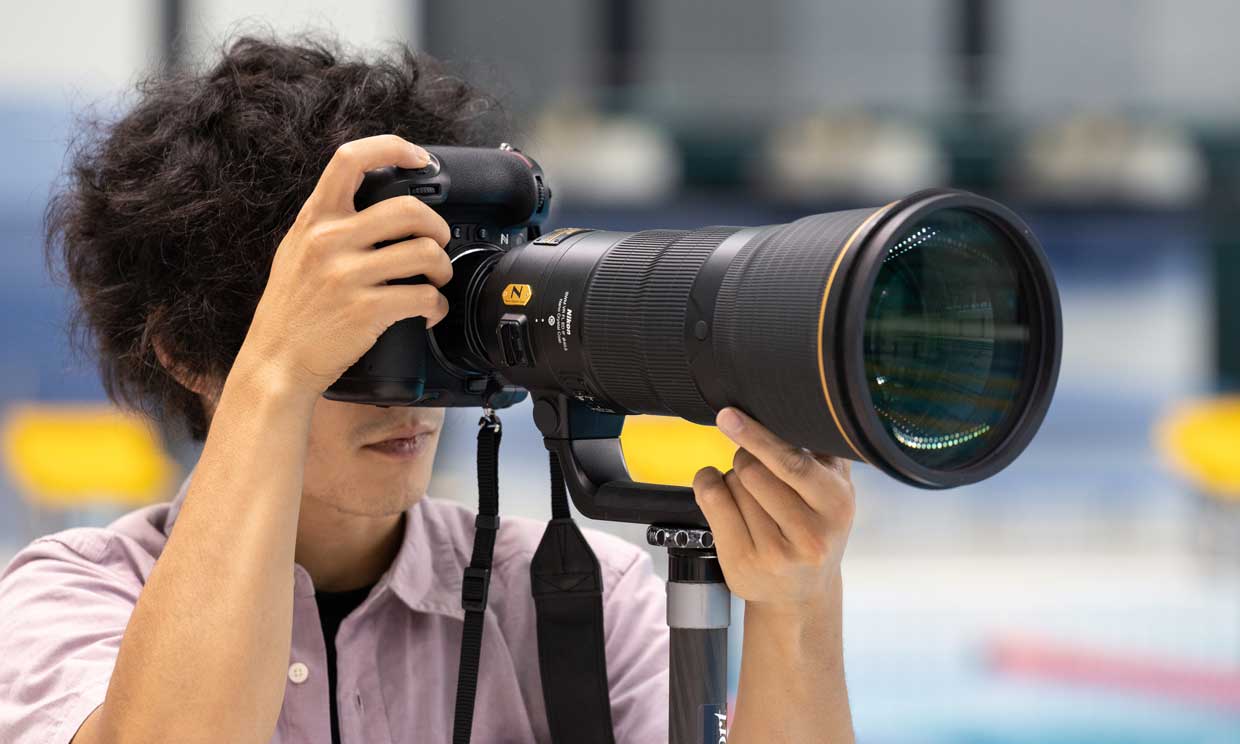 The Real-Live Viewfinder is a great help in pursuing your goals. I think this is a revolutionary feature and exceedingly useful because you can continue to follow the world seamlessly, without any blackout, while ensuring that you never miss a single moment. This has brought terrific improvements to shooting efficiency and productivity.
The Real-Live Viewfinder also enhances my work. It facilitates the framing of the composition, background, and key moments, and makes it easier to follow dynamic movements, so you won't miss the instant an athlete hits their peak performance. Instead, you can sensitively detect the moment and release the shutter with an assured reflex.
In sports shooting, we shoot continuously, with the focus on timing instead of always shooting with no clear intention; this means the presence or absence of blackout is a big deal. For example, with a snowboard half-pipe, each player flies out at a different height, so we need to visually determine the right time to release the shutter. The cool form of the athlete jumping out of the half-pipe is held for just a moment. Unpredictable movements like this are difficult to frame, but the Real-Live Viewfinder allows you to keep the ideal composition, so you can easily determine the best moment to capture that medal-winning move.
Silent shooting is also a nice feature. For example, the start of speed skating is very quiet, and shutter sounds violate etiquette because they distract the athletes. As a result, I've been hesitant and missed out on some shots, but what I really enjoyed about the Z 9 was that it let me shoot as much as I wanted.
I used to feel a vibration when the mechanical shutter was released, giving the impression that I had nailed the shot, so with the Z 9 without need for a mechanical shutter, which no longer vibrates, I tend to take too many pictures. The more convenient it becomes, the more I tend to forget the value of a single shot. I want to make a point of shooting at the exact moment I want to truly capture.

Click to enlarge
Joel Marklund
Nikon Europe Ambassador and Chief Photographer at Bildbyrån — Scandinavia's No.1 sports photo agency.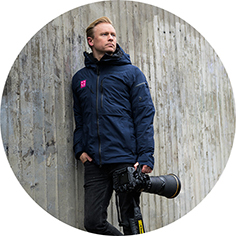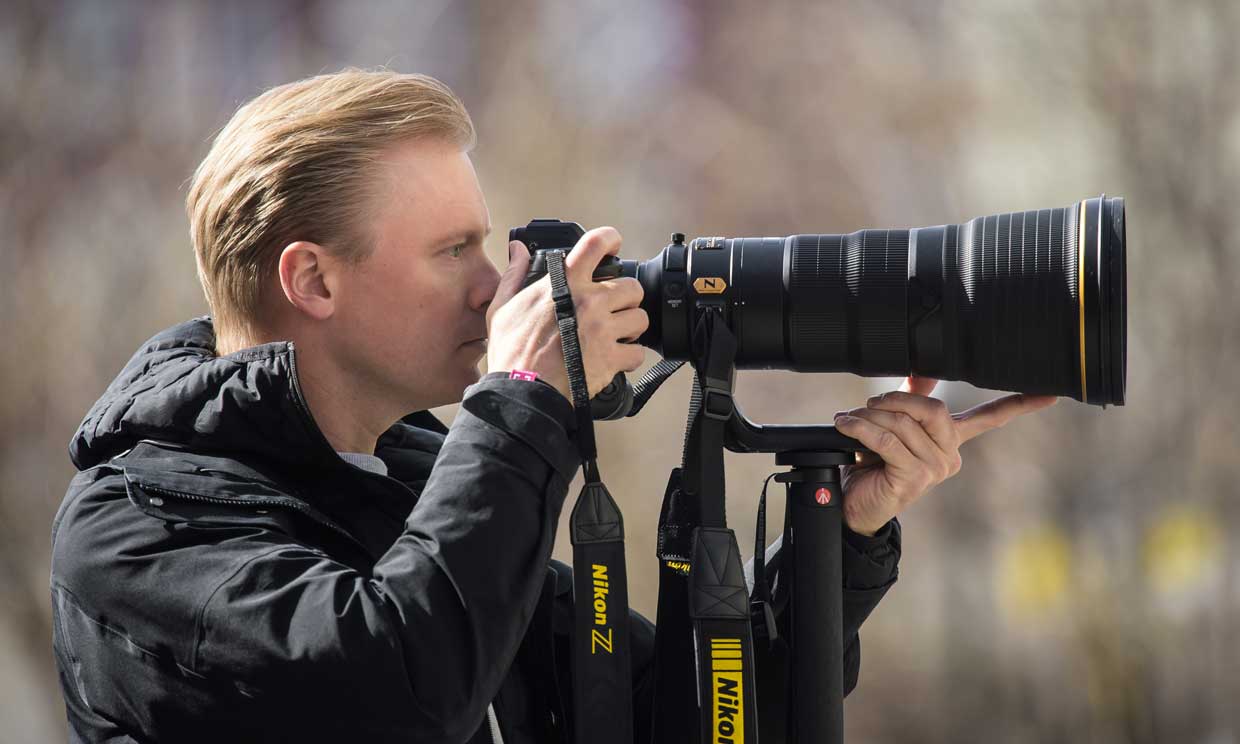 I recently shot various winter sports in extreme cold conditions, and I was able to truly experience the high reliability of the Z 9. Some photographers who used other brands' equipment had to use a USB charger because they didn't have enough battery power in the cold, but the Z 9 didn't need to be recharged until the end of the entire day of shooting.
The Z 9 isn't just about battery life. I was sending the RAW files I'd just shot to the editors in Stockholm via an Ethernet router in 5G — with quick access and smooth data transmission, I was able to send a large amount of high-quality images.
Also, thanks to the tilting monitor, it is now easier to take pictures that were previously difficult to shoot. When I shot a ski jumping competition with the D6, I had to lie in a puddle to capture a player jumping out to the air. Now with the Z 9, I did not need to do such things.
The Z 9 also has a powerful autofocus that keeps track of its subjects even in these kinds of challenging situations. Even during high-speed competitions such as downhill skiing, the Z 9 can capture sharp images within a few seconds of an athlete passing by.
It is very important for a sports photographer to be able to capture the moment. Not having to care about the sharpness of the picture means that the photographer can be more creative.
I believe that the camera must be a tool that faithfully reproduces the image I envision. When I feel "this is it" — that's when I want a camera to operate intuitively like it's an extension of my body. With the Z 9 in hand, you can immediately experience that feeling of synergy.

Click to enlarge
The future advancement that Nikon developers already envision

UX Planning Department, Imaging Business Unit
Shigeo Matsushima
The Z 9 is the flagship of Nikon's mirrorless camera line. Thanks to its subject detection, you can focus on composition, and with High-Speed Frame Capture+ at about 120 frames per second, you can now capture moments that would have been completely impossible before. While technologies have already evolved very fast, I think we can still make further progress. This is because I believe evolution is about going beyond the scope of current norms: for example, shooting in even higher sensitivity or shooting where people can't currently go with a camera, such as underwater. I want to continue exploring the possibilities, aiming for an ideal camera that can capture things that you couldn't see before in places you previously couldn't go.
Designing Department, Development Sector, Imaging Business Unit
Koji Ozaki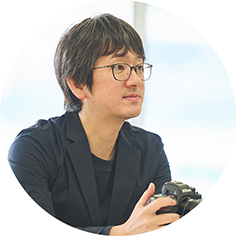 The Z 9 has already reached a high degree of perfection, but I also think we need to set ourselves further challenges and develop even better cameras in the future. Can photographers shoot photos just as they envision? Can photographers achieve photos that exceed their expectations? I believe we will move closer to perfection if we pursue such challenges. At the same time as incorporating customer requests into new cameras, we will search for and eliminate things that cause difficulties in shooting that we are not even aware of yet. I want to continue developing more cameras with that motivation.
Designing Department, Development Sector, Imaging Business Unit
Yoshihisa Saito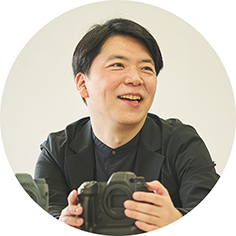 One of the Z 9's primary features, High-Speed Frame Capture+ [C120], enables you to shoot approx. 120 frames per second. Professional photographers appreciate the fact that they are now able to reliably capture moments that were previously difficult to shoot, such as the moment of impact in tennis or golf. Any camera on the market can capture good images, and the trend towards higher spec models is continually progressing. Under such circumstances, it was extremely challenging to develop what a flagship camera like the Z 9 should embody, but I think it was worth the effort.
Nikon Inc. Design center
Makoto Imamizu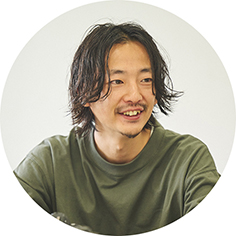 We have always emphasized getting many people to directly touch the camera right from the development stage. Nikon has been creating professional equipment for many years, and as a result, has accumulated a large amount of high quality feedback from professionals and experts. These reviews are then utilized as a guide in the design of our products. There was a strong desire within the Z 9 project team to address these reviews thoroughly, even if it was a review that came in just before the production stage. This may be the reason why I was confident that the Z 9 would definitely please our customers. Nikon cameras will continue to be built by people who have a passion for manufacturing.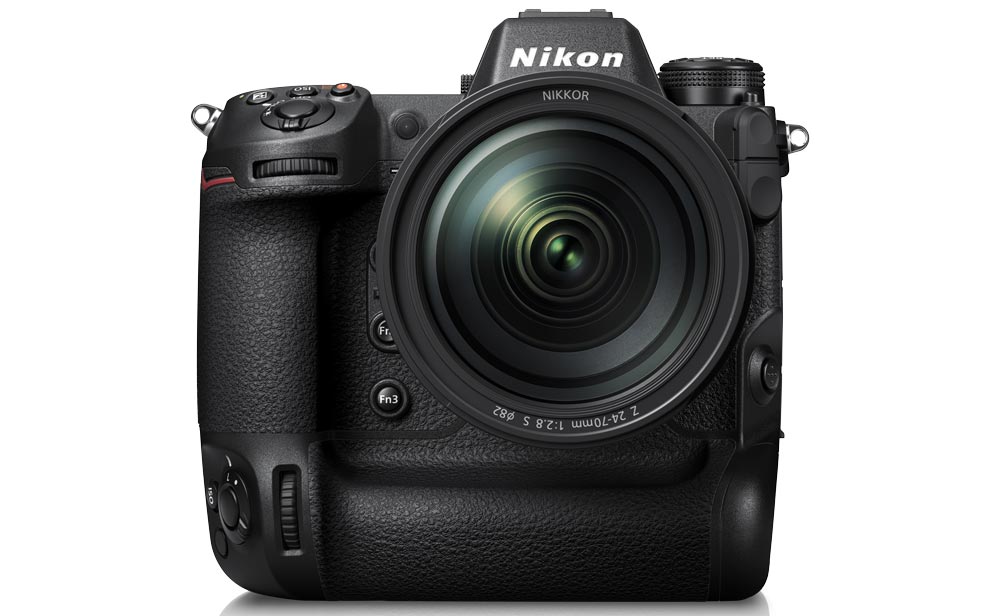 Share