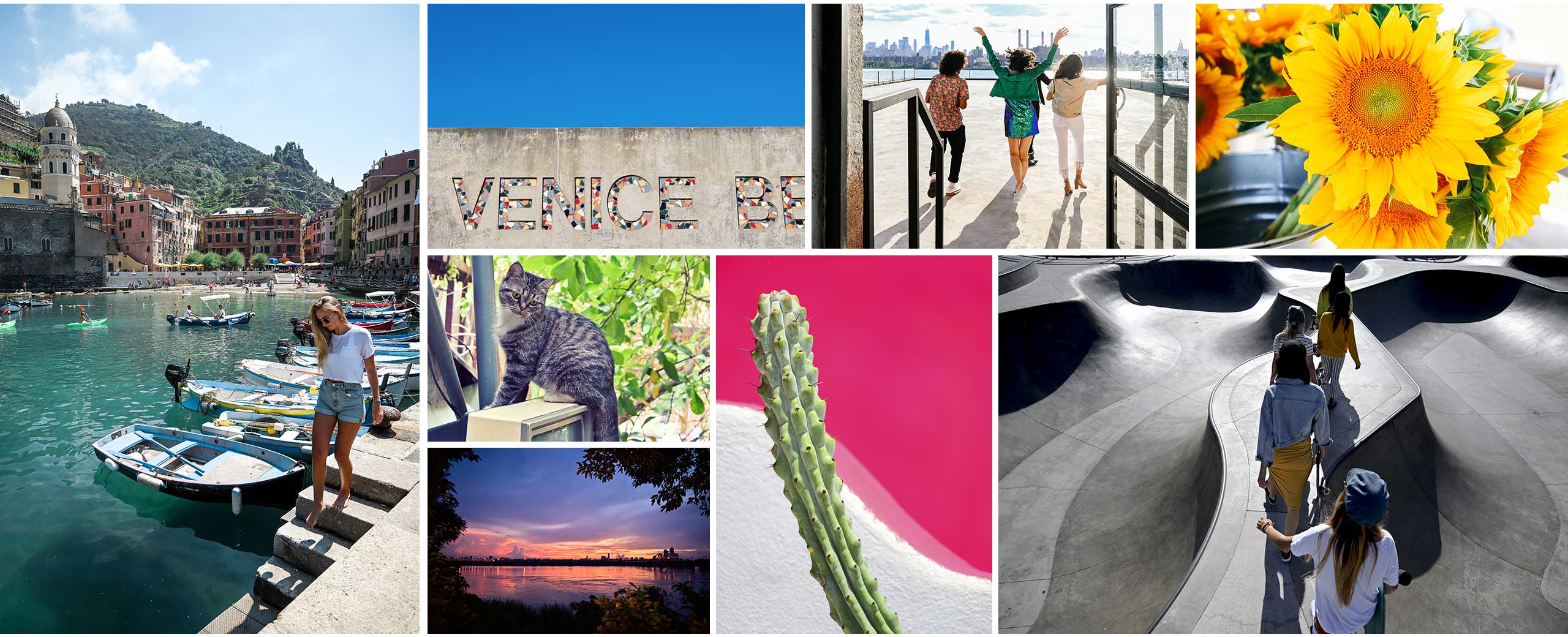 The compact mirrorless
Z 50 packs mighty technologies

Large-diameter lens mount and
comfortable usability in a small body
The Nikon Z 50 is a compact and lightweight mirrorless camera. That's not all, though. It also delivers the outstanding image quality that you can only get from a camera manufacturer with a long and rich history, as well as comfortable usability with a small body and lens. In order to realize this, Nikon brought to bear its unique expertise in the design.
For first-time mirrorless camera users

In this age of smartphones and social media, it is now increasingly easy for anyone to put their daily inspiration into attractive images and express themselves to the world. At the same time, interest in mirrorless cameras is growing, as people want to set themselves apart from their peers with more distinctive pictures and ever-more beautiful images. The Nikon Z 50 was developed for people like this, who are likely first-time users of mirrorless cameras.
A small form factor is essential to appeal to such customers. On the other hand, pursuing compactness must not come at the expense of operability. It is also important for the camera to offer superb image quality by taking full advantage of the high pixel count and high ISO performance. Nikon delivers all three – compact size, usability and high image quality – at an exceptional level by utilizing the unique technologies it has accumulated over many years of camera development.
Compact body with
a large-diameter lens mount

The Nikon Z series' signature features are the 55-mm large-diameter lens mount and short 16-mm flange focal distance*. These are the advanced standards specified to open a new dimension in optical performance and realize outstanding image quality. While the short flange focal distance contributes to making a camera body thinner, the large-diameter lens mount was initially an obstacle to the goal of compactness.
The Z 50 incorporates what is known as an APS-C sensor or Nikon DX format, that is a little smaller than a full-frame sensor (Nikon FX format). Engineers tried to make the body smaller and thinner by changing the size and position of the shutter and battery, two elements that determine the camera form factor.
Nikon D-series, D-SLR cameras house a shutter unit in the space created by the long flange focal distance. However, engineers had to redesign the conventional shutter unit, making it thinner to fit the small space inside the Z 50 with its short flange focal distance.
Engineers also studied where to place the battery in relation to the position of the shutter unit. The battery position greatly affects the shape of the grip and how it feels in the user's hand. After much consideration, they were able to give the small, thin camera body a comfortable grip that always feels right in the hand.
*

The mount is where a lens is attached. The flange focal distance refers to the distance from the mount to the image sensor. The combination of a large-diameter lens mount and short flange focal distance brings flexibility to lens design. It enables the development of lenses that achieve high image quality by efficiently bringing abundant light to the image sensor.
Surprisingly compact lens,
made possible by the Z mount
The Z 50's kit lens development greatly benefited from the advantages of its large-diameter lens mount and short flange focal distance.
The inside of a camera lens usually incorporates several optical lens elements and components, packed closely together. A larger-diameter lens mount increases the space inside, bringing more flexibility to the layout of components: a big advantage when reducing the lens barrel length.
In order to make the whole Z 50 camera system as small as possible, the kit lenses used this space and adopted a retractable mechanism. Thanks to this, the standard zoom lens NIKKOR Z DX 16-50mm f/3.5-6.3 VR achieved a surprisingly compact body.
Meanwhile, thanks to the large-diameter lens mount and short flange focal distance, engineers were able to design the short lens' wide-angle end at 16mm. That is wider than most standard zooms, which usually start at 18mm, and provides a greater range of photographic opportunities.
They also explored ways to attain superior optical performance with this lens featuring the 16mm wide-angle end. The lens incorporates one ED glass and four aspherical lens elements. Thanks to the former effectively reducing color fringing and the latter compensating for field curvature and spherical aberrations, the lens demonstrates powerful resolving power even at the periphery of images.
What's more, at the 24mm focal distance, the lens lets you focus only 0.2m away from the subject, also expanding the imaging possibilities.
Comfortable operability lets
users concentrate on shooting

Nikon, as a long-time camera manufacturer, knows that comfortable operability of cameras and lenses is the key to great photography. Thus, the Z 50 needed to be easy and comfortable to operate despite its small size.
Our philosophy can be seen in the electronic viewfinder (EVF), a feature unique to mirrorless cameras. For many years, Nikon has been dedicated to the comfortable viewing offered by an optical viewfinder (OVF) on SLRs, which lets a photographer directly see the subject with their own eye. Nikon's engineers have been studying how to bring the same comfortable viewing experience to an EVF, which consists of a small display panel and optical lens elements. The panel displays images optimized for easy viewing by using advanced image-processing technology, while the lenses also use Nikon's unique, high-level optical technologies. This realizes a viewfinder image that is clear from edge to edge and without distortion. The view is natural and doesn't impose strain on the eye, even after prolonged use.
Another element the team paid close attention to was the camera monitor, which is also designed for self-portraits. In order to make it easy for users to view themselves comfortably using the entire monitor, the engineers explored various ways to open it. After careful study, they adopted a monitor that opens 180° downward. When checking yourself on the monitor and looking at the lens to take a self-portrait, this can be done with a very natural, vertical movement of the eyes. The optimized position of the rotation axis helped maintain the camera's thin profile while avoiding the monitor being blocked by the body.
The Z 50 enables
original expression

The Z 50, with its ISO 100-51200 support, allows users to shoot beautiful pictures with minimum noise even in dark situations. Its powerful autofocus and continuous shooting capability let users capture sharp, blur-free pictures of moving subjects. With features such as 4K video recording and Creative Picture Control, which enables simultaneous shooting while confirming the creative effect, the camera opens up a range of image-making possibilities.
Although the Z 50 is a DX-format camera, the Z mount allows it to be paired with FX-format NIKKOR Z lenses. What's more, the Mount Adapter FTZ gives access to the vast variety of NIKKOR F lenses.
And finally, Nikon's unique SnapBridge app lets you transfer pictures immediately after capture and share them online.
The compact and comfortable-to-handle Z 50 is designed for users to take out all the time and express a unique world of their own through high-quality images.
Feel the Z 50:
a camera with great usability

Imaging Business Unit
Naoaki Yorita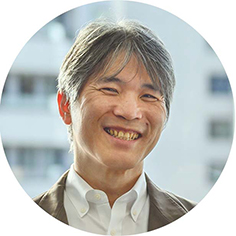 As a development team member in charge of marketing, my goal was to develop a small, lightweight camera that provides functions and performance as requested without fail. I emphasized image quality and basic performance, and the Z 50 is a great camera that can be compared to a middle-range D-SLR in the current lineup. With the Z series, high image quality is possible in a compact body, which is a big advantage. Featuring the small DX format, we really wanted to reduce size to the utmost while also giving the unique high image quality of the large-diameter Z mount to the Z 50. The Z 50's image quality will impress first-time mirrorless users as well as longtime Nikon customers.
Imaging Business Unit
Yasuhiko Kon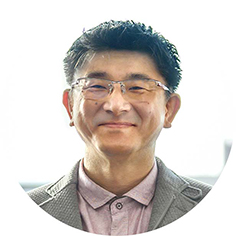 I was responsible for the Z 50's mechanical engineering. The Z 50's concept is "a camera that won't intimidate first-time mirrorless users." We tried to make the camera as small as possible, while preserving functions, great operability and sturdiness. You will be able to tell that this is a very well balanced camera if you hold it in your hand. A camera can be used to keep important memories and there are constantly more and more opportunities to see and create new images. The Z 50 is intended for a very wide range of users and I felt rewarded to participate in the development of a model with such popular potential. I hope many customers will pick up the Z 50 and learn more about Nikon products.
Optical Engineering Division
Kunihiko Shimizu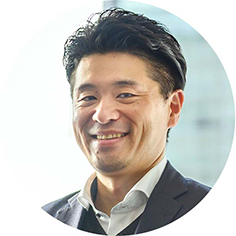 I served as the project leader for the kit lens, the NIKKOR Z DX 16-50mm f/3.5-6.3 VR development. We were able to reduce the size significantly by employing a retractable mechanism. However, small openings created for packing in all the components made it easy for unwanted light to enter. If this light is reflected and refracted inside the lens barrel and reaches the image sensor, it appears in pictures as ghost effects and flare. We tracked down all the incoming routes of such light by repeating simulations based on our accumulated knowledge and successfully suppressed ghost effects and flare. Meanwhile, we employed engineering plastic for the lens mount while assuring robustness. This makes the lens lighter and facilitates smooth attachment, so users can feel relaxed about changing lenses. We hope first-time mirrorless users will find this both affordable and easy to handle.
*

Job titles and responsibilities are as of the time of the interviews.
Originally published: January 17, 2020.
Unlimited image-making possibilities
The Z 50 is a portable and easy-to-handle yet high-performance camera that provides outstanding image quality. Addressing various image-making needs, it opens up a wide variety of possibilities for creative image expression.

Click to enlarge