Pushing the limits of the photojournalism frontline — Part 1
Deliver new technologies for photographers
— strong partnership between AFP and Nikon
Nikon has supported the world of photojournalism for many decades.
AFP, one of the world's 4 major news agencies, has been on good terms with Nikon since 1999.
The two parties made a partnership contract in 2017 for mutual support. Technologies to open new possibilities for photojournalism come to light from deep mutual respect and inspirational ideas.
Fast, accurate and 24/7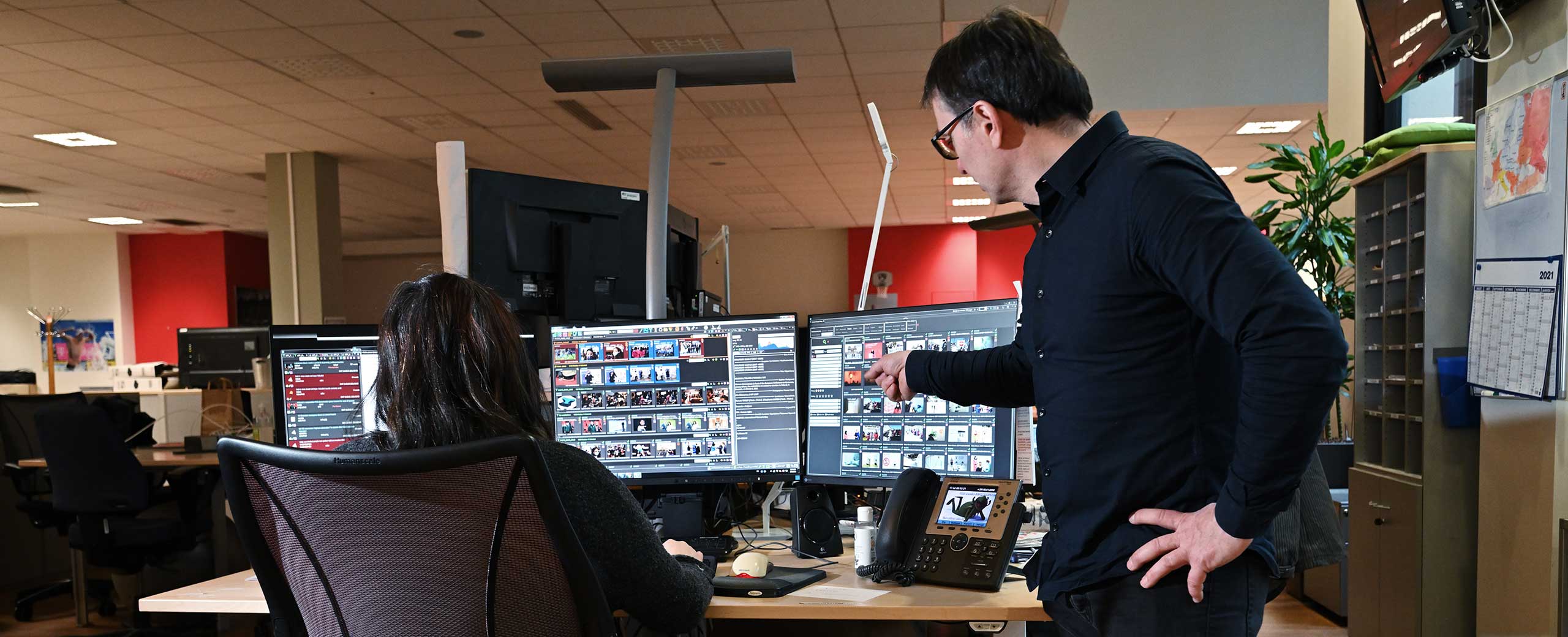 A race against time — It is what defines the news agency business. AFP, with its headquarters in Paris, France, is no exception, running its business with speed at its core. They cover a diverse range of current topics including politics, sports, conflict zones, social and environmental affairs, and culture, with 450 photographers reporting from 151 countries. They distribute 3,000 quality photographs through the world's leading media in real-time 24 hours a day.
The race for speed has been in AFP's DNA for many years, and they have fought to stay successfully at the top of their game.
"When we used to shoot film, we were trying to deliver our photos in time for the deadlines of newspapers and magazines," explains AFP Photo technical editor-in chief François-Xavier Marit, "That was the meaning of speed in those days. Today the meaning is completely different. When everything is digital and pictures constantly flow over social networks, the deadline is real-time and permanent. Imagine an event where the world's top athletes are competing in the 100-meter sprint. AFP shoots the event with 10 photographers and 15 additional remote cameras. A total of 25 cameras shoots several thousand photos over a 10 second period and transfers them to our editors who crop and make small tweaks to those photos in real-time. We do this with Nikon cameras that are powerful in transferring images while shooting simultaneously. Can you believe it takes less than a minute from shooting to distributing images to the media?"
The frontline race of photojournalism never ends, but it's AFP's everyday business to keep evolving technologies so the quality of photographs and delivery speed keep improving. And always accompanying them in their pursuit is NPS (Nikon Professional Service).
To help materialize non-existing shooting methods — with the support of NPS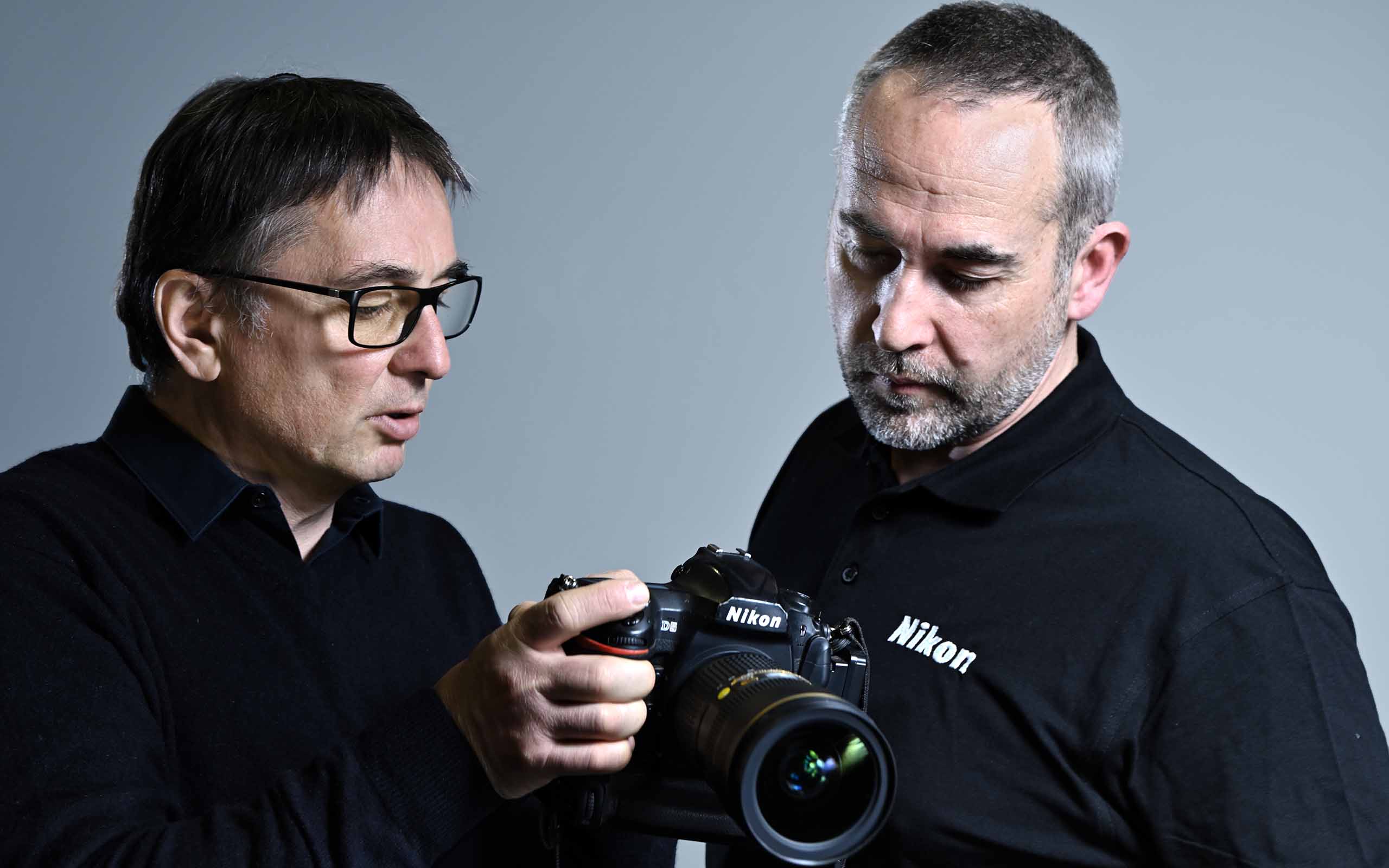 "Supporting AFP has been ongoing since 1999 when Nikon launched the D1, the professional D-SLR." says, Ludovic Drean of NPS France.
"We supply various services such as loaning and repairing gear for AFP in their status as a major client so that they can complete shooting missions wherever they are in the world. I don't believe our relationship has ever been one-way. On a daily basis, we constantly receive inspirational ideas to make technologies better for photographers from such passionate and visionary people at AFP. It takes a huge amount of time and energy for them to prepare for and make a big success in shooting world-level sporting events. In such a competitive environment, people at AFP thoroughly consider how to make better pictures and deliver them faster to the world using Nikon gear. We can learn from their feedback, which is backed up by deep and extensive experience, and improve our technologies to better support photographers."
There are many features and functions whose original ideas came from AFP. We pass those ideas from NPS to Nikon engineers, and through them those inspirations come to life. The resulting new technologies support more photographers around the world far beyond the AFP circle. One such example is the function that enable photographers to activate Auto ISO by rotating the command dial while pressing the ISO button. The function may sound simple, but it's a tremendous help to photojournalists who cannot afford to second-guess in the heat of the moment.
Development of new D6 AF-area modes to expand successful shooting scenarios

Communication between AFP and Nikon has become much more frequent since 2017 when they made a partnership contract, to aim for developing technologies that enable new shooting methods. One result from this partnership became materialized in Custom Group-Area AF embedded in the D6, the D-SLR known for the unprecedented AF performance in Nikon history.
"People at AFP make requests based on their experience of an extensive range of shooting scenarios from various corners of the world and knowledge of how to use cameras properly," says Mitsuteru Hino, one of the engineers who helped create the D6. "They showed us specific scenes where the conventional AF-area modes would find it difficult to handle. They had a clear vision of shooting certain subjects from certain angles in specific scenarios — of course, with highly accurate AF. They proposed to us that it would be possible to accurately autofocus and keep following conventionally difficult subjects by changing the size of the selectable AF area horizontally and vertically. The idea was surprising."
Using this feature, you can accurately autofocus on the frontrunner of a 100-meter sprint even if you don't know which athlete will win the race. "We sometimes make further inquiries to people at AFP in order to understand where the requests come from and help us move in the right direction. Knowing their request's background, including the specific scenes where they first thought of the request, makes a difference. As engineers, it is important for us to put ourselves in the shoes of our users in order to make the technology useful for them."
Common passion to write a new history of imaging technology
Ludovic Drean
NPS France, Nikon France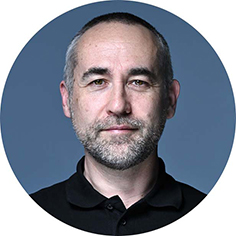 Dealing on a daily basis with people as passionate as François at AFP is an extraordinary adventure for NPS. AFP is looked at as a reference in the industry and many try to follow their pace, which is not easy at all. For me, exchanging opinions with them and delivering services based on mutual trust don't seem like working but helping friends.
François-Xavier Marit
Photo Innovation Department of AFP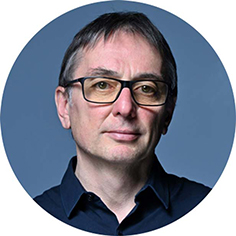 Between NPS and AFP, we have a common passion to strive towards excellence, a contribution to writing the history of imaging technologies. We feel we have a responsibility to build solutions, in which usage goes beyond our own needs. We are all aligned towards the same objective: Going further together.
Mitsuteru Hino
Development Sector, Imaging Business Unit, Nikon Corporation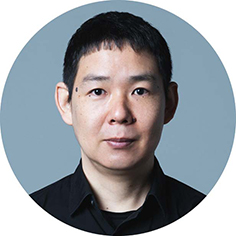 People at AFP have encountered various shooting scenes that we as engineers cannot even imagine existing. Every request they make for improvements to cameras carries a huge weight for me. Though our discussions sometimes get intense, I believe it is because they have big expectations from us as their partners. AFP's feedback shows us engineers a clear direction to improve our cameras for the future.
*

Divisions and responsibilities are as of the time of the interviews.
Originally published: April 26, 2021.