Nikon Introduces New Digital Camera Bracket FSB-UC for COOLPIX Series
March 29, 2012
Nikon Vision Co., Ltd., a subsidiary of Nikon Corporation, is pleased to announce the release of its Digital Camera Bracket FSB-UC, which has been designed for digiscoping with COOLPIX compact digital cameras. The FSB-UC allows COOLPIX cameras to connect to Nikon Fieldscopes and Fieldmicroscope.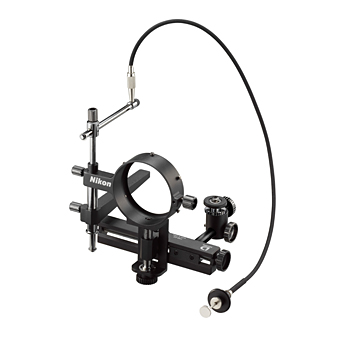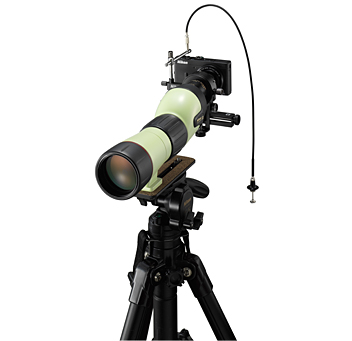 Key Features
Universal digital camera bracket for digiscoping which connects a wide variety of COOLPIX compact digital cameras to Nikon Fieldscopes, and Fieldmicroscope EZ-Micro
The new design allows the replacement of batteries and recording media while the camera is attached to a Fieldscope, or Fieldmicroscope (this is not possible with some COOLPIX models)
Includes a light shielding rubber sheet that minimizes harmful, incoming rays and glare
Includes cable release (approx. 50cm) which prevents camera shake during shooting
Specifications
Swipe horizontally to view full table.
| | |
| --- | --- |
| Dimensions (W × H × D) | 133 × 131 × 94 mm (without screws) |
| Weight | 300 g (without cable release and light shielding rubber sheet) |
The information is current as of the date of publication. It is subject to change without notice.
Share