Nikon High Resolution Imaging Software for Confocal Microscope "NIS-Elements C-ER"
October 15, 2015
Nikon Corporation (Kazuo Ushida, President, Tokyo) is pleased to announce the release of the high resolution Confocal Imaging Software "NIS-Elements C-ER"* which provides resolution enhancement capability for confocal images.
Without changing the conventional confocal image acquisition procedure, users can easily achieve enhanced resolution by utilizing a unique image processing technology.
This product will be presented at "Neuroscience 2015 – Society of Neuroscience" (October 17 – 21 at Chicago, Il, United States.)
Product information
| | |
| --- | --- |
| Name | Confocal Imaging Software "NIS-Elements C-ER" |
| Launch date | the end of October 2015 |
Product Concept
The application range of conventional confocal microscopes is very wide, and increasing the resolution is in high demand. To meet these demands, Nikon developed a Confocal Imaging Software "NIS-Elements C-ER" which can easily provide high resolution confocal images.
Main Features
1. Realization of high resolution confocal image
Image resolution is defined as the smallest distance between 2 points that can be resolved. The theoretical limit of a conventional optical microscope is approx. 200nm. Confocal microscopes potentially possess the capability of acquiring higher resolution images, but it has not been effectively achieved. Nikon has developed a new image processing technology to enable users to easily acquire higher resolution images using a confocal microscope.
2. Easy workflow
Generating high resolution confocal images can be realized with a single click of a button. The software assesses the captured image and automatically determines processing parameters to achieve enhanced resolution.
Image comparison between original confocal image and NIS-Elements C-ER processed image.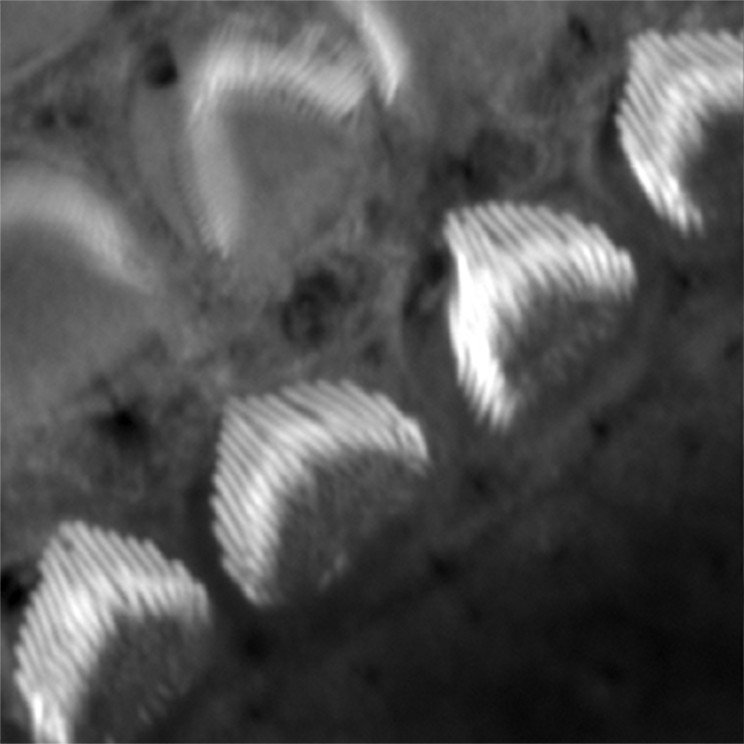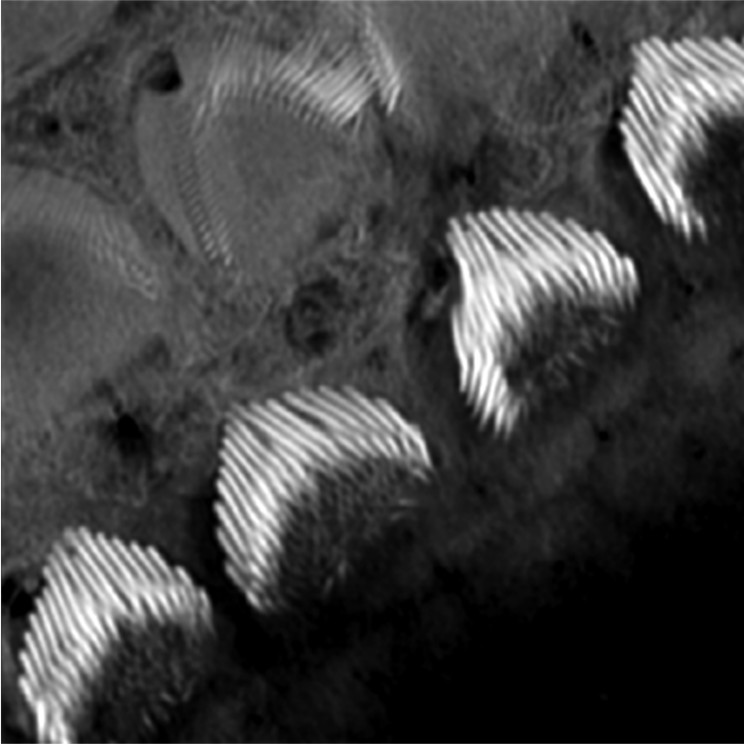 Apical surfaces of auditory epithelia of mouse cochleae were stained by Atto-565-phalloidin at postnatal day 2.
Dr. Hideru Togashi
Division of Molecular and Cellular Biology, Department of Biochemistry and Molecular Biology, Kobe University Graduate School of Medicine.
The information is current as of the date of publication. It is subject to change without notice.
Share