Nikon Announces Investment in Unistellar SAS, France
April 5, 2023
Contributing to the development of science by delivering the excitement of astronomical observation and raising people's interest in the universe
TOKYO - Nikon Corporation (Nikon) today announced an investment in Unistellar SAS, France (CEO: Laurent Marfisi, hereinafter Unistellar), a company that handles smart telescopes, via the Nikon-SBI Innovation Fund* (investment amount undisclosed). The purpose of this investment is to promote the creation of business synergies for both companies.
Nikon announced a master joint development agreement for smart telescopes with Unistellar in 2021, and has been advancing innovative solutions to be provided for the consumer astronomical observation field. By combining the technologies and know-how of both companies, Unistellar released a smart telescope, the eVscope 2.
Nikon is taking advantage of its extensive range of optical technologies and knowledge to contribute to the development of science by delivering the excitement of astronomical observation and raising people's interest in the universe together with Unistellar, which is generating remarkable growth.
*

A private fund jointly established by Nikon and SBI Investment Co., Ltd.
About Unistellar
Unistellar is the creator of the world's most powerful and easy-to-use smart telescopes. Thanks to exclusive and patented advances in imaging and optics, its range of connected products makes immersion in the wonders of the universe within everyone's reach, even in the heart of the city, despite light pollution.
Market leader in smart telescopes, Unistellar provides a unique experience of space observation and discovery, in the United States, Europe, Japan and many other countries. The company received two CES Awards, in 2022 in the "Digital Imaging & Photography" category for the eVscope 2, and in 2018 in the "Tech for a Better World" category for the eVscope.
Through partnerships with renowned scientific organizations like NASA and the SETI Institute, Unistellar has built the world's largest community of citizen astronomers.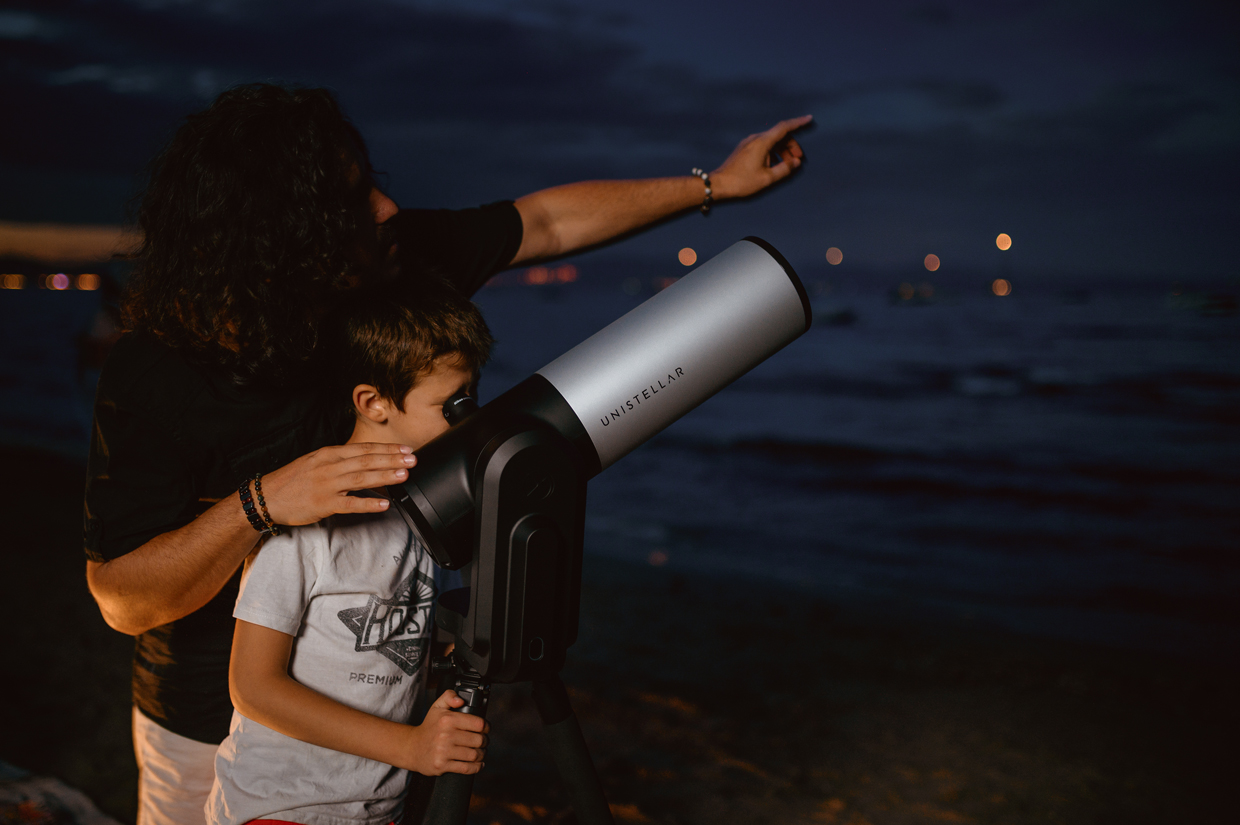 The information is current as of the date of publication. It is subject to change without notice.
Share