ANA Future Promise Prop to Operate with Nikon's Riblet Film
The second case on ANA following international jet aircraft
October 23, 2023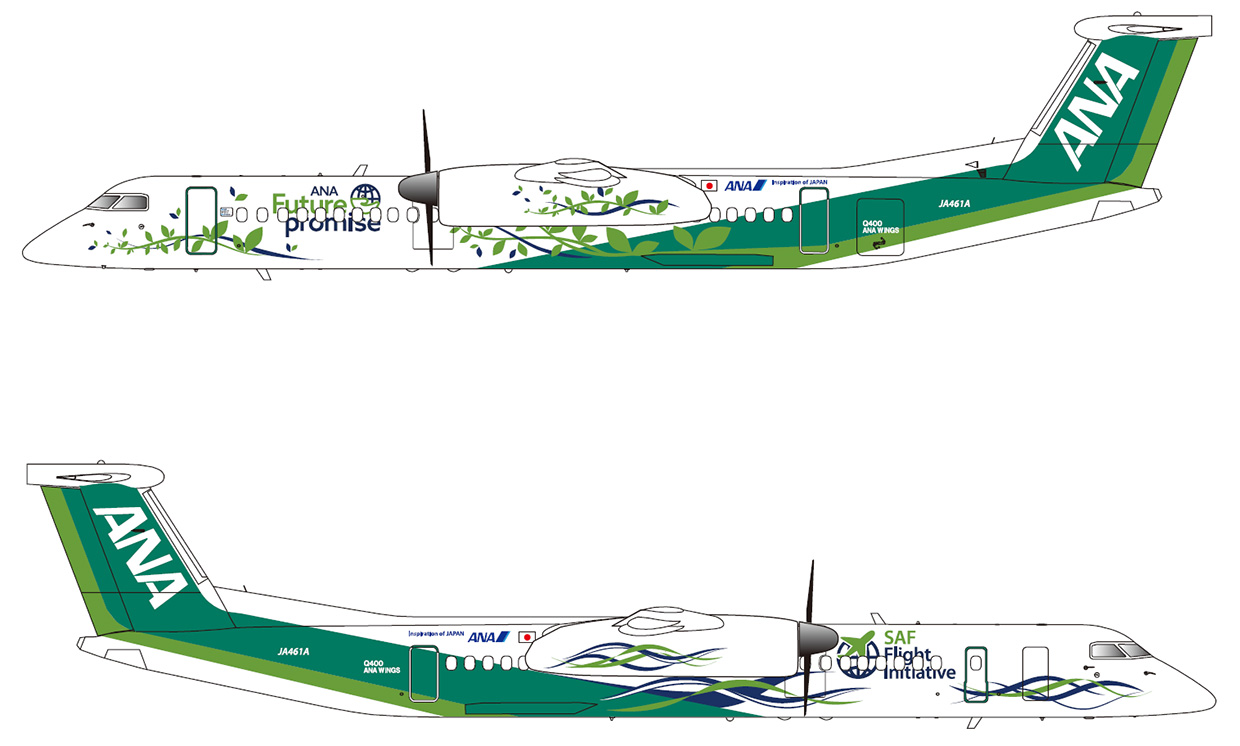 Tokyo - Nikon Corporation (Nikon) is providing Nikon's proprietary film treated by riblet processing*, which contributes to improving aircraft fuel efficiency and reducing CO2 emissions. Nikon is pleased to announce that ALL NIPPON AIRWAYS CO., LTD. (ANA) decided to operate the ANA Future Promise Prop, DHC8-Q400 aircraft driven domestic flight with Nikon's riblet film attached on a trial basis. This is the second time that Nikon's riblet film has been adopted on an ANA's aircraft following two ANA Future Promise Jet, Boeing 787 aircraft, that started the operation in October 2022.
The ANA Future Promise Prop, DHC8-Q400 aircraft will start the operation from October 23, 2023. The riblet film is expected to reduce air resistance and improve fuel efficiency. With the DHC8-Q400 aircraft, it will be possible to evaluate durability and impact at low altitudes rather than the high altitudes of 10 km or more of the ANA Future Promise Jet, Boeing 787 aircraft.
*

Processing to form structures that emulate shark skin on surfaces in contact with fluid, using laser and microfabrication technology. It reduces the friction drag caused by an irregular flow of fluid or gas and improves energy efficiency.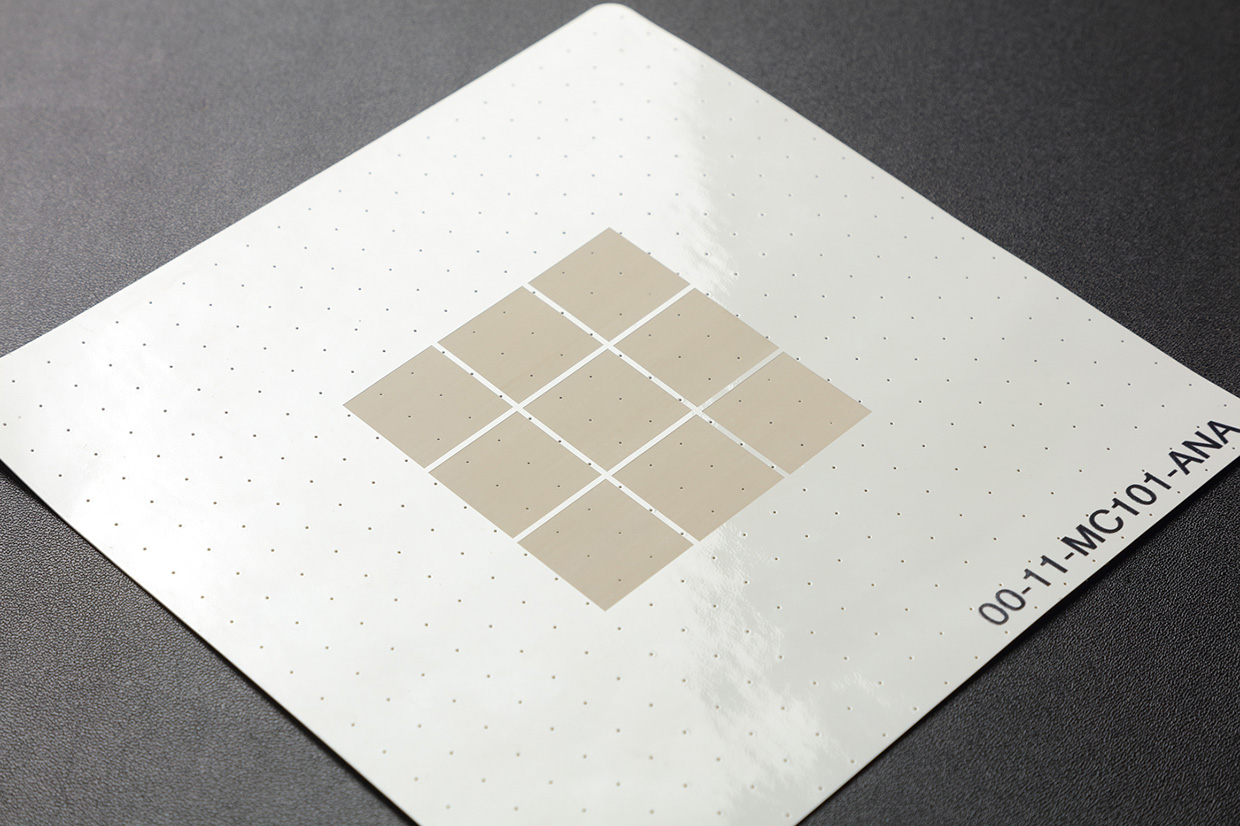 In the field of aviation, various efforts are being made to realize a sustainable society, such as the reduction of CO2 emissions caused by flights and the reduction of resource waste. Most notably, technologies that reduce the drag on the surface of the airframe, which accounts for almost half of the resistance met by the aircraft during flight, have come under the spotlight.
Nikon is planning to test the durability of surfaces covered with the film and obtain related data through the operation and technical validation of the aircraft with the riblet film, so as to advance the technological development leading to practical applications.
Nikon is pursuing the technological development of riblet processing by utilizing its proprietary laser processing technology and going after new businesses. Nikon will contribute to the realization of a sustainable society by reducing the energy loss of turbine blades, aircraft, etc. with the spread and expansion of riblet processing.
For more information, please visit ANA's website.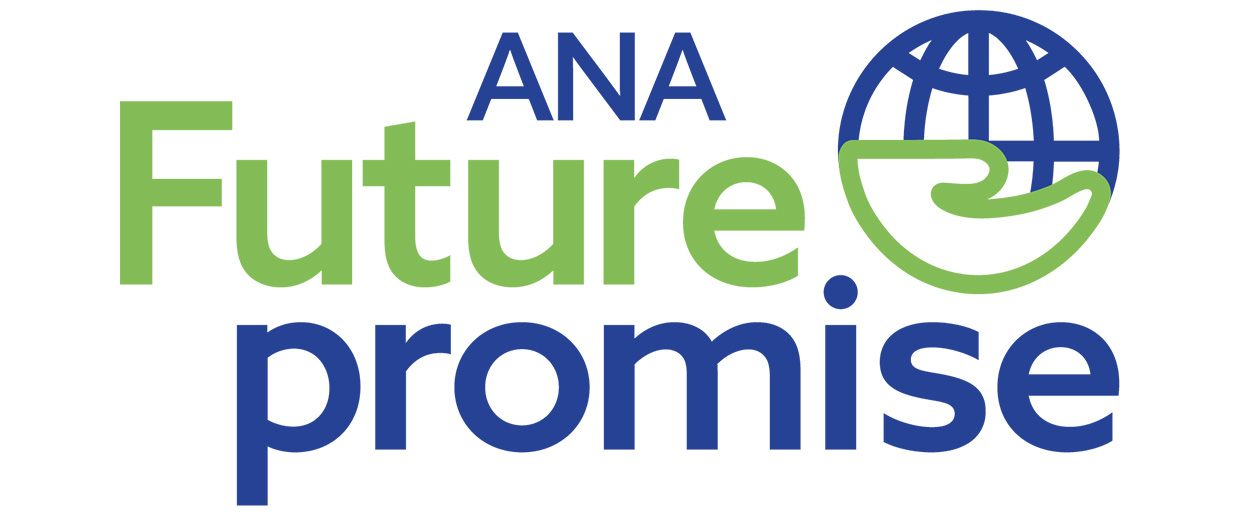 The information is current as of the date of publication. It is subject to change without notice.
Share