Nikon COOLPIX S31 compact digital camera and Nikon Fieldmicroscope series recipients of Kids Design Award 2013
August 7, 2013
TOKYO - Nikon Corporation is pleased to announce that the Nikon COOLPIX S31 compact digital camera and Nikon Fieldmicroscope series are recipients of the Kids Design Award 2013, sponsored by the Kids Design Association (a government certified NPO; Isami Wada, Chairman).
The Fieldmicroscope series is also the recipient of the prestigious TEPIA Special Award*.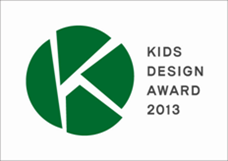 The Kids Design Award, sponsored by a specified nonprofit corporation Kids Design Association, is for designs to contribute to the security and safety of children, designs to develop the creativity and create the future of children, and designs to comfortably raise children. The Award covers a very broad range of fields, not only products and services for infants and toddlers, but products, services, programs, and research and studies designed for adults but from a child's view.
The Nikon COOLPIX S31 compact digital camera, recipient of this year's General category: Kid Friendly Design Award is a camera for the entire family that offers the durability, waterproof performance, intuitive operation, and enjoyable functions that can be used by every family member, from children to adults. The Nikon Fieldmicroscope series of nature scopes, recipients of the Creativity category: Kids' Future Design Award is a line of three field microscopes, including the Fieldmicroscope Mini, that allows even children to easily enjoy viewing small objects at 20x magnification.
*

TEPIA Special Award
Award presented by the Association for Technological Excellence Promoting Innovative Advances (TEPIA) to recognize a product that best strive for understanding of the relationship between innovative technology and society from a child's point of view.
COOLPIX S31 Overview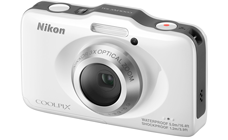 The COOLPIX S31 is a compact digital camera developed based on the idea of families enjoying taking and viewing images together. The camera is available in five fun colors. It is dust-proof, waterproof to five meters, can withstand the shock of a fall from approximately 1.2 meters, and is also cold-proof to approximately -10°C, enabling worry-free use by even children who may drop it or get it wet. What's more, menus are easy to understand, and the camera is equipped with a number of retouch functions that make in-camera editing of images fun. The entire family can enjoy using the COOLPIX S31.
Fieldmicroscope Series Overview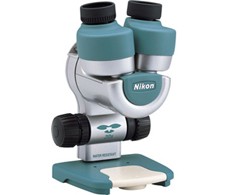 The Nikon Fieldmicroscope series is a line of portable field microscopes that supports magnified viewing of small objects "as is". Their compact size makes taking them anywhere convenient, allowing for fun viewing of objects outdoors. Even children will enjoy the simplicity of Fieldmicroscope-series , beginning with the water-resistant, compact and lightweight Fieldmicroscope Mini. The standard Fieldmicroscope, with a built-in lighting system, allows users to enjoy viewing objects with full 20x magnification. The EZ-Micro also supports viewing at 20x magnification, as well as digital photography at up to 70x magnification. (FSB-series digital camera bracket is needed)
The information is current as of the date of publication. It is subject to change without notice.