Nikon D7100 Digital SLR Camera Receives EISA Award
August 20, 2013
TOKYO - Nikon Corporation is pleased to announce that the Nikon D7100 DX-format digital SLR camera is the recipient of the European Camera 2013-2014 award presented by the European Imaging and Sound Association (EISA).
The Nikon D7100 is equipped with a DX-format CMOS image sensor with an effective pixel count of 24.1-million pixels and the EXPEED 3 high-performance image-processing engine. It offers excellent definition and superior rendering performance as it is not equipped with an optical low-pass filter. It offers a densely packed 51-point AF system with cross-type sensors adopted for the most frequently used 15 focus points at the center of the frame, making it a digital SLR camera that combines excellent rendering performance and superior subject acquisition with a compact and lightweight body. The D7100 has been extremely popular, and is also the recipient of the TIPA Awards 2013, selected in May of this year.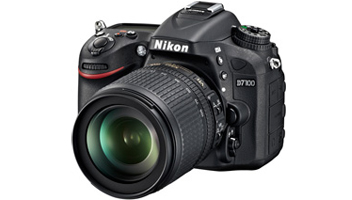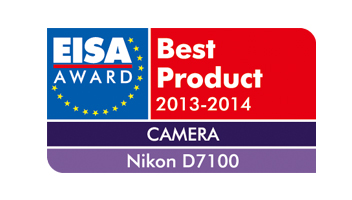 Reasons for selection of the D7100 as the European Camera 2013-2014 (EISA comments)
"The D7100 is the current flagship model in Nikon's family of DX-format cameras, combining excellent image quality and advanced features. Its APS-C sensor is designed without an optical low-pass filter, which allows users to take full advantage of its 24.1-million-pixel resolution with no loss of sharpness. The fast 51-point AF system and high-speed continuous shooting are perfect for capturing action, while the reliable metering system delivers consistently accurate exposures. The bright optical viewfinder and crisp LCD monitor allow for both traditional viewfinder and 'live view' framing with shooting. Those who record movies will appreciate the clean, uncompressed HDMI output, which can be recorded directly to an external storage device."
About the EISA awards
EISA is the association of 50 magazines in photo, video, audio, home theater, and mobile electronics, from 20 European countries. Each year, EISA chooses the best products released in Europe over the past year from a number of categories of imaging, audio and mobile devices.
The information is current as of the date of publication. It is subject to change without notice.