Renewal of the smart device app for "NIKON IMAGE SPACE", Nikon's photo sharing service
February 26, 2015
TOKYO - Nikon Corporation is pleased to announce the release of the renewed smart device app for "NIKON IMAGE SPACE" (http://nikonimagespace.com), Nikon's online photo sharing service.
Launched in January, 2013, "NIKON IMAGE SPACE", whose name means it is the space to share images and impression to them is a free photo sharing service, open to anyone who enjoys taking photos or recording movies.
With this renewal, the flat design has been incorporated for iOS (including iPad) and Android™ apps, and it has been optimized with consideration to the operability of each operating system. Further, images can be viewed larger with newly introduced design cutting superfluous decorations or embellishments. In addition to Grid and Map views, with which viewing images is easier, a new Flow view that displays images larger and enables browsing with smooth vertical scrolling has been adopted for more intuitive operation with a smart device. This improved browser function can also be used to browse images stored on the smart device by simply installing the app. In addition, the app also responds to the demands of users with improved utility and operability, including background downloading/uploading.
When used on an iPad, a new function exclusively for iPads available for comparing images.
Nikon will continue to improve its NIKON IMAGE SPACE service, and to develop new functions for the service, in order to offer ways of enjoying digital photos and movies.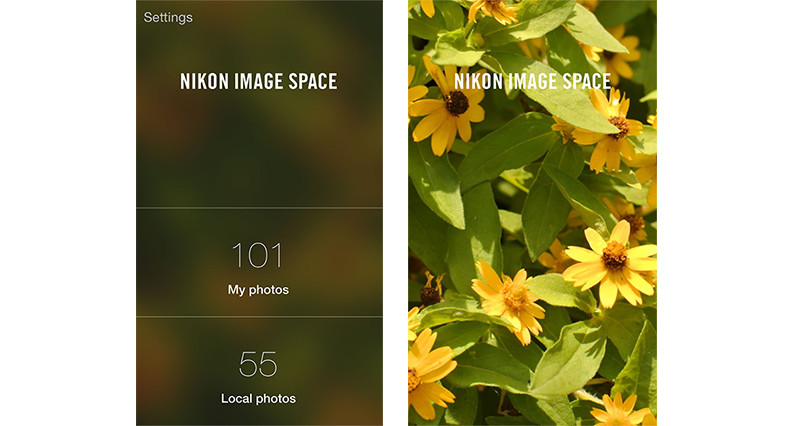 Overview of
NIKON IMAGE SPACE

app renewal
| | |
| --- | --- |
| Scheduled release | February 25, 2015 |
| Supported devices | iOS devices (including iPads), Android™ devices |
| Supported operating systems | iOS 8 or later, Android™ 4.0 or later |
Primary modifications adopted with
NIKON IMAGE SPACE

app renewal
1. Adoption of a flat design and optimization for each OS
2. An improved image browsing function that allows users to browse images stored on their smart device
In addition to Grid and Map views, with which images are displayed larger for easier viewing, a new Flow view that enables smooth image browsing by flicking up or down has been added. This browser function allows users to view images stored on their smart device as soon as the app is installed. In addition, the app supports display of a list of albums that have been shared, as well as browsing of images in the albums. It also allows users to "unshare", or cancel sharing of albums.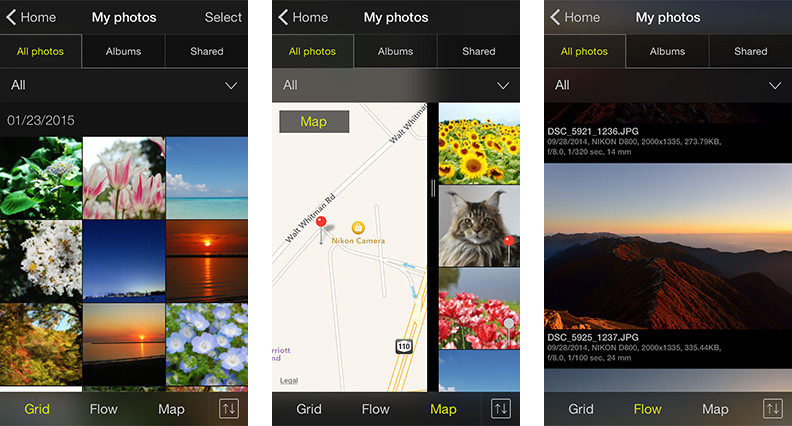 3. New function (exclusively for iPads) that enables comparison of 2 images
App operation has been improved with new features designed exclusively for iPads. In addition to the new function that displays two images at a time for comparison, a new two-pane structure has been adopted for some screen layouts.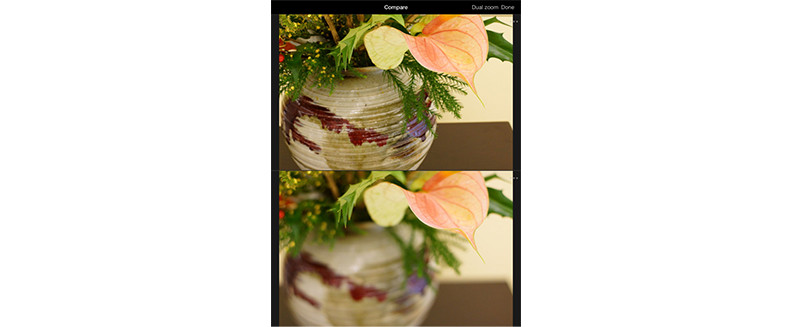 4. Support for uploading/downloading in the background
The app can now be used while images are being uploaded or downloaded. In addition, multiple uploads and downloads can be scheduled beforehand, and then performed one after the other.
*

iPhone and iPad are trademarks of Apple Inc. registered in the U.S. and other countries.

*

Android™ is a trademark or registered trademark of Google Inc.
*

Products, brand names and service names are trademarks or registered trademarks of their respective companies.
The information is current as of the date of publication. It is subject to change without notice.