The Nikon D800E Digital SLR Camera Wins the Camera GP 2013 Readers Award
May 15, 2013
TOKYO - Nikon Corporation is pleased to announce that its D800E digital SLR camera is the recipient of the Camera GP 2013 Readers Award. The Camera Grand Prix Awards (sponsored by the Camera Journal Press Club) select the best products sold over the past year in Japan.
The Readers Award was established in 2008 to commemorate the 25th anniversary of the Camera Grand Prix. The recipient of this year's award was selected with voting by general users between March 25 and April 14, 2013. With the selection of the Nikon D800E this year, Nikon digital cameras have received the Readers Award five times in the past six years, including selection of the Nikon D800 last year.
The D800E offers the world's highest* pixel count with an incredible 36.3-million effective pixels, and offers even greater sharpness than the D800, which has been so well received the world over as well as being the recipient of a TIPA Award 2012 and a European Imaging and Sound Association (EISA) Photo Award. The D800E is equipped with an optical low-pass filter. However, it is structured in such a way that its function has been optically disabled without sacrificing the high level of basic performance or flexibility also available with the D800. Therefore, light passing through NIKKOR lenses strikes the CMOS image sensor more directly to maximize resolution. As images with incredibly high resolution and superior three-dimensional feel are possible, the camera is well suited to landscape and artistic photography that demands excellent sharpness and definition. Since its release, the camera has been very well received by a broad range of advanced amateur to professional users.
*

Among interchangeable lens digital SLR cameras equipped with image sensors conforming to the 35-mm film size available as of May 15, 2013. Statement based on Nikon research.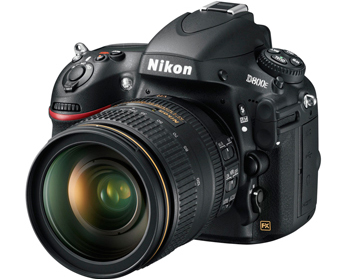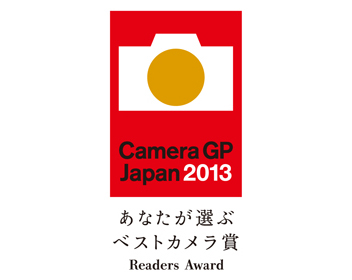 Reasons for Nikon D800E selection
Camera GP 2013 Readers Award
A selection of comments from general users
I've never experienced such incredible resolution. This camera seemed far superior as the high resolution did not seem to bring out any of the issues that frequently occur with shooting at high sensitivities.
The camera offers both superior definition and excellent support for high sensitivities. Resolution exceeds that of the top-of-the-line D4. Basic performance and feel, including the viewfinder and shutter release, are also excellent, making this a digital camera to last a lifetime.
The incredibly high pixel count, superior definition, and advanced functions make this camera a pioneer in the full-size format. In addition, it is priced to fit even amateur photographers' budgets. This camera clearly expresses the manufacturer's enthusiasm.
D800E primary features
Equipped with a new Nikon FX-format CMOS image sensor that boasts the world's highest* effective pixel count of 36.3-million pixels
Support for a broad range of sensitivities from ISO 100–6400. ISO sensitivity can be expanded down to the equivalent of ISO 50 (Lo 1) and up to the equivalent of ISO 25600 (Hi 2).
Equipped with the high-speed, multi-functional, high-performance EXPEED 3 image-processing engine
The Advanced Scene Recognition System utilizing the 91K-pixel RGB sensor enables face detection with framing using the optical viewfinder
Multi-area mode Full HD D-movie allows users to choose the one of two frame formats, Nikon FX- and DX-based movie formats, best suited to their intent regarding final expression with movie recording
A dust- and water-resistant body made of a lightweight yet durable magnesium alloy and a high-precision shutter unit that has passed durability tests for approximately 200,000 cycles
Preventing functioning of the image sensor's optical low-pass filter enables greater resolution and extremely sharp reproduction of the finest details.
*

Among interchangeable lens digital SLR cameras equipped with image sensors conforming to the 35-mm film size available as of May 15, 2013. Statement based on Nikon research.
The information is current as of the date of publication. It is subject to change without notice.
Share