Nikon 1 J5 recipient of Design for Asia Awards 2015 Bronze Award
November 25, 2015
TOKYO - The Nikon 1 J5, Advanced Camera with Interchangeable Lenses is the recipient of a Design for Asia Awards 2015 Bronze Award. The design of the Nikon 1 J5 has been extremely well received around the world. In addition to this award, the Nikon 1 J5 was also the recipient of a Good Design Award 2015, sponsored by the Japan Institute of Design Promotion.
The Design for Asia Awards is sponsored by the Hong Kong Design Centre (HKDC), a nonprofit organization established in 2002 with the support of the Hong Kong Special Administrative Region Government to develop Hong Kong as an international design hub in Asia. The internationally renowned Design for Asia Awards is the flagship program of Hong Kong Design Centre launched in 2003 to celebrate design excellence and acknowledge outstanding designs. Design for Asia Awards judges are highly recognized local or international design professionals and experts who select the best designs in 18 categories for Grand, Gold, Silver, and Bronze awards, as well as Merit Recognition.
The Nikon 1 J5
The Nikon 1 J5 incorporates an effective pixel count of 20.8-million pixels, a new backside illumination CMOS sensor, and the new EXPEED 5A image-processing engine in an elegantly simple and modern design. It is a model that offers full-scale specifications and superior operation with the world's fastest* high-speed continuous shooting rate of approximately 20 fps with AF, support for 4K movie recording, a first for Nikon digital cameras, and a tilting LCD monitor that enables capture of self portraits.
*

Among digital cameras with interchangeable lenses available as of the J5's April 2, 2015 release. Statement based on Nikon research.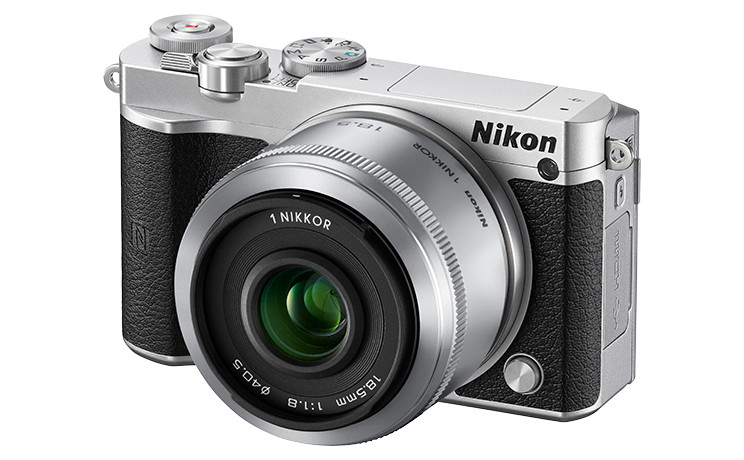 The information is current as of the date of publication. It is subject to change without notice.
Share