The Nikon D850 Digital SLR Camera Receives the Camera GP 2018 "Readers Award" and "Editors Award"
May 21, 2018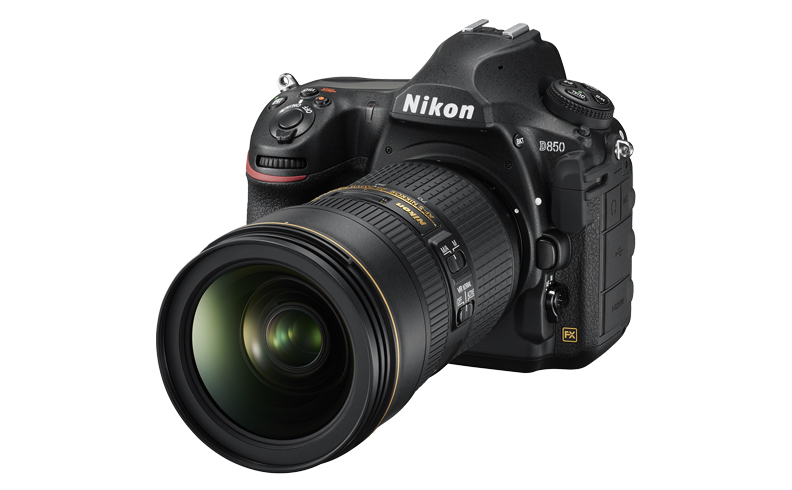 TOKYO - Nikon Corporation (Nikon) is pleased to announce that the Nikon D850 digital SLR camera has received the Camera GP (Grand Prix) 2018 "Readers Award" and "Editors Award."
The Camera GP awards focus primarily on cameras and lenses, and are sponsored by the Camera Journal Press Club (CJPC/Japan), which was established in September 1963, and is comprised of editors from 10 print and online camera and photography magazines (as of April 2018). Recipients of the Camera GP 2018 awards were selected from products that were released between April 1, 2017 and March 31, 2018.
The D850 was the winner of the "Readers Award," the recipient of which is selected by general users through online voting (voting period: March 23 to April 12, 2018). Additionally, the D850 was selected by CJPC members as a winner of the "Editors Award," evaluated based on popularity, topicality, and innovation, from all cameras and imaging devices with the exception of those chosen as Camera and Lens of the Year.
The D850 has won numerous imaging and design-related awards across the globe since its release in September 2017. Among them are the Best DSLR Professional award at the TIPA World Awards 2018, and an iF Product Design Award 2018.
D850 Primary Features
Equipped with backside-illumination Nikon FX-format CMOS sensor, delivering superb 45-megapixel images at ISO 64-25600 (expandable to ISO 32-102400 equivalent)
High-speed continuous shooting at approximately 7 fps*1 (the rate increases to approximately 9 fps*1,*2 when the MB-D18 Multi-Power Battery Pack is used)
Silent photography eliminates the sound of shutter release and mechanical vibrations with capture of 45-MP images
Supports recording of full-frame, FX-based movie format 4K UHD (3840 x 2160) movies
Interval-timer shooting supports the creation of 8K time-lapse videos*3
*1

With continuous-servo AF, manual or shutter-priority auto exposure, a shutter speed of 1/250 s or faster, and other settings at default values.

*2

When an EN-EL18b/EN-EL18a Rechargeable Li-ion Battery (available separately) is used. Optional BL-5 Battery Chamber Cover is required for use of the EN-EL18b/EN-EL18a.

*3

Requires third-party software for creation.
Reasons for D850 selection (Comments from the Committee)
The D850 is an almost perfect digital SLR camera that utilizes an optical viewfinder. Equipped with a quick-return mirror, it is an outstanding camera that will leave its mark on history. Despite its incredibly high pixel count of 45.7 megapixels, it supports top level high-speed and high-sensitivity performance. In addition to fast and accurate focusing achieved with the same AF system built into the flagship model, the camera is capable of high-speed continuous shooting at approximately 7 fps with the body alone, and up to approximately 9 fps when the MB-D18 Multi-Power Battery Pack is used with an EN-EL18b or EN-EL18a Rechargeable Li-ion Battery. It offers superior image quality from low to high sensitivities, and its auto white balance is very accurate. The D850 is outstanding not just in one aspect — it offers excellent all-round balance and demonstrates high versatility for all types of photography, including press, sports, portraits, railway, and landscapes. Another attractive feature is the smooth and intuitive operational feel enabled by its fine craftsmanship. The D850's functions and flexibility as an SLR have been polished to maximize the advantages of this type of camera. With the D850, Nikon has created the SLR of photo enthusiasts' dreams.
The information is current as of the date of publication. It is subject to change without notice.
Share