Nikon is developing the NIKKOR Z 800mm f/6.3 VR S, a super-telephoto prime lens for the Nikon Z mount system
December 14, 2021

TOKYO - Nikon Corporation (Nikon) is pleased to announce the development of the NIKKOR Z 800mm f/6.3 VR S, a super-telephoto prime lens for full-frame (Nikon FX-format) mirrorless cameras for which the Nikon Z mount has been adopted.
The NIKKOR Z 800mm f/6.3 VR S is an S-Line* lens, delivering powerful rendering with outstanding resolution while thoroughly reducing color bleeding. By adopting a PF (Phase Fresnel) lens for the first time in a NIKKOR Z model, a compact and lightweight body is realized, making it highly portable despite being a super-telephoto lens. With its high rendering performance and superb mobility, this lens will reliably support the imaging expression of many photographers ranging from advanced amateurs to professionals.
Nikon will continue to pursue a new dimension in optical performance while meeting users' needs, contributing to the development of imaging culture, with the hope of expanding possibilities for imaging expression.
*

The S-Line is a grade of NIKKOR Z lenses that demonstrate outstanding optical performance, adhering to a high standard of design principles and quality control.
The NIKKOR Z Lens Lineup Expansion to 2023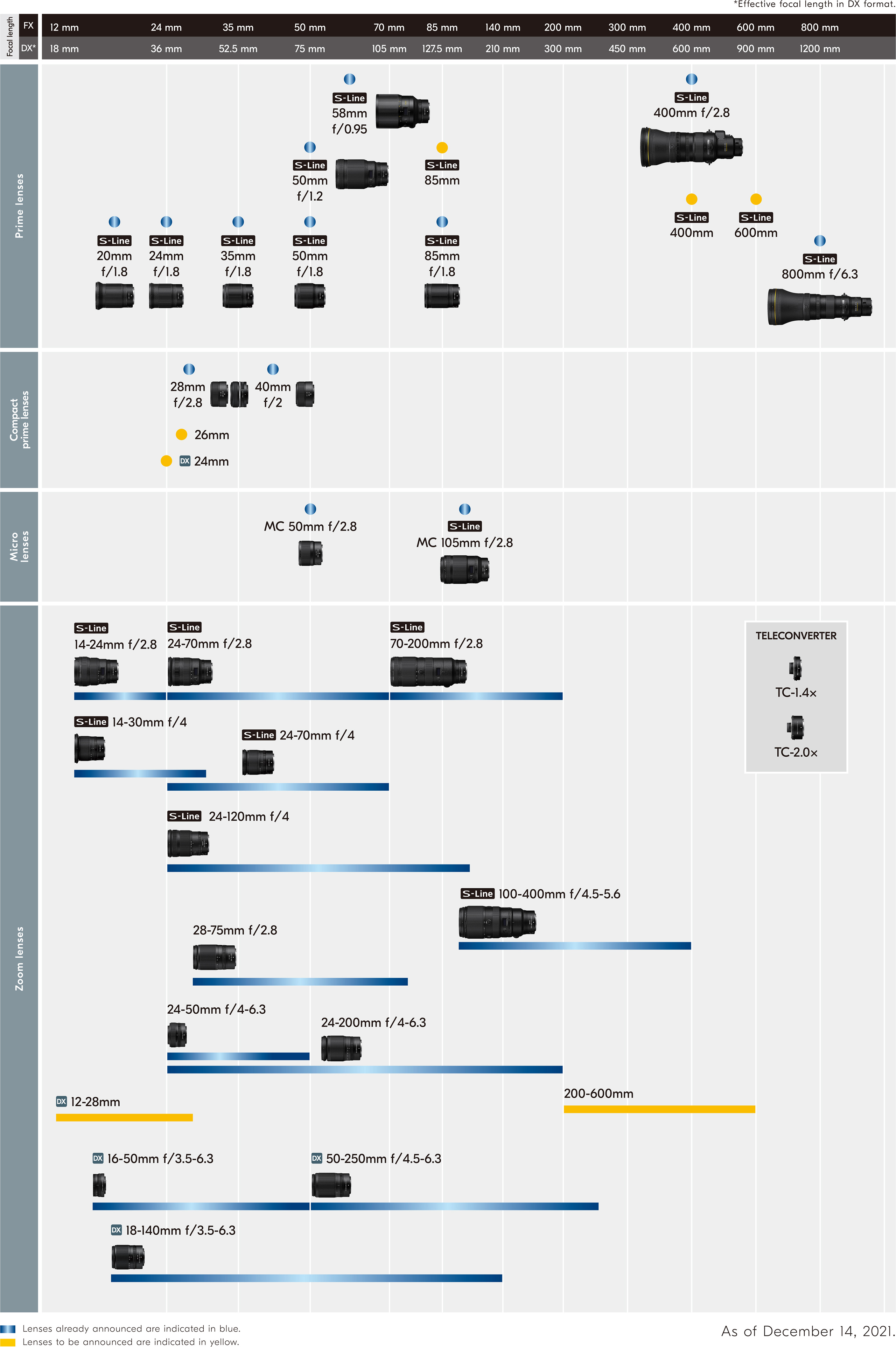 *

The contents of this lineup are subject to change without any notice or obligation on the part of the manufacturer.
The information is current as of the date of publication. It is subject to change without notice.
Share