Kumagaya Plant Obtains Gold Status in RBA Audit
July 31, 2023
Nikon Corporation (Nikon) is pleased to announce that its Kumagaya Plant in Kumagaya-shi, Saitama prefecture, the development and production site for semiconductor lithography systems and more has obtained Gold Status in the Validated Assessment Program (VAP) audit conducted by Responsible Business Alliance (RBA).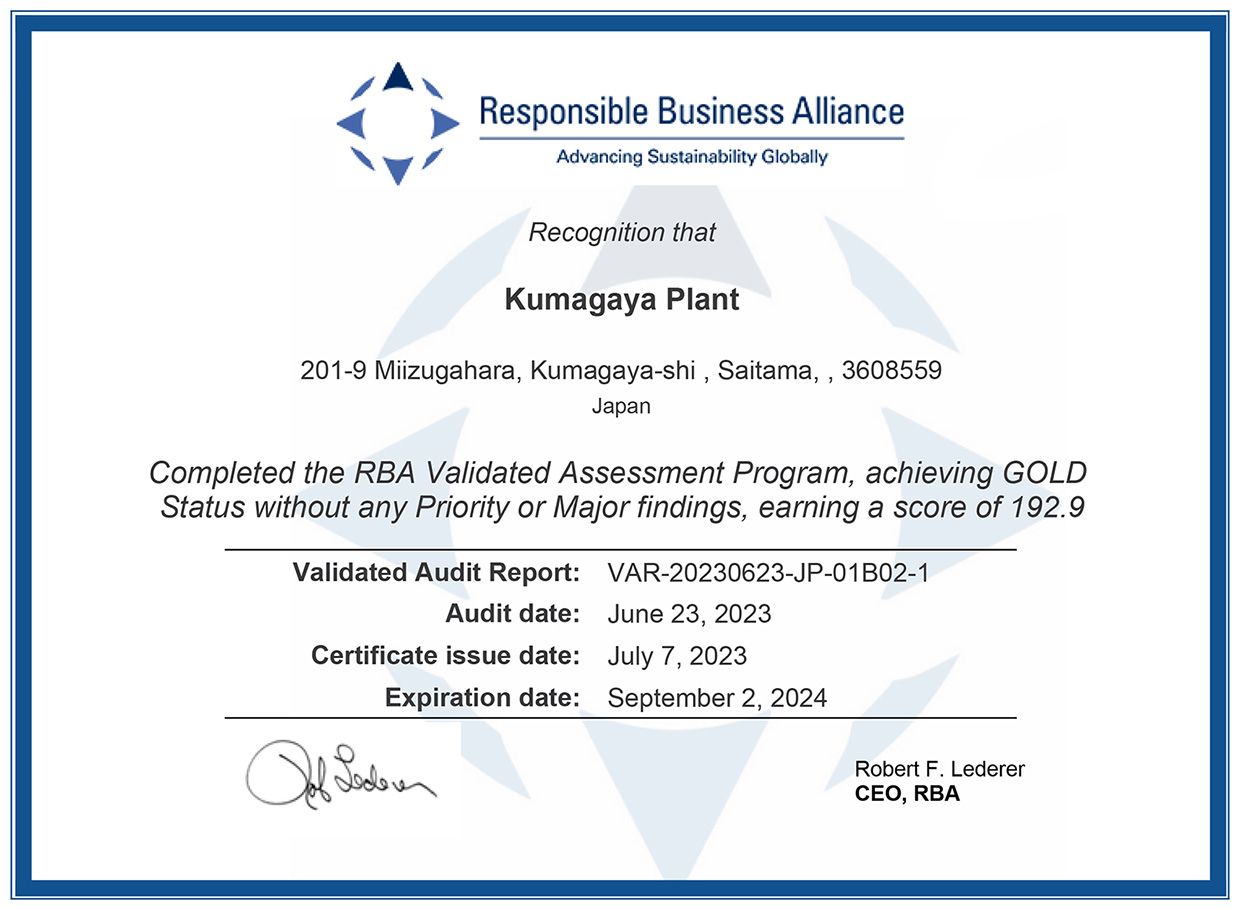 RBA is an international industry organization aimed at proper management of labor, health and safety, environment, and ethics in the supply chain of mainly in the electronics industry, and sets the standards that companies should comply with as the RBA Code of Conduct.
The VAP audit evaluates whether the operation of the business site is being conducted appropriately in accordance with this Code of Conduct by a third-party auditing agency.
Obtaining of Gold Status showcases that Kumagaya Plant is complying with the RBA Code of Conduct at a high level, and is in line with the requests of customers who place importance on its conformity.
Nikon Group will continue to work towards establishing the RBA Code of Conduct throughout the supply chain, and aim to contribute to the realization of a sustainable society under its corporate philosophy of "Trustworthiness and Creativity" by promoting efforts towards ESG.
The information is current as of the date of publication. It is subject to change without notice.
Share