Employees' Health and Safety
Materiality 9:
Relevant SDGs
Reason for Priority
Employees' health and safety are the foundations of the company's activities. In order to ensure their health and safety, we have established a health and safety management system in accordance with laws and regulations. Under this system, we carry out a range of activities, like health checkups and safety and hygiene education, and in parallel, we are required to assess health and safety-related risks and take countermeasures against them.
Commitment
At the Nikon Group, we firmly believe that creating and providing an environment where employees can work in good mental and physical health, and with a sense of safety, leads to the improvement of workplace vitality and productivity.
Based on this belief, we strive to maintain and improve health and thoroughly ensure safety through the concerted efforts of the company and employees on a daily basis, as well as to ensure compliance with laws and regulations and prevent the occurrence of occupational accidents throughout the Nikon Group.
Amid the spread of COVID-19, we have been taking thorough measures to prevent the spread of the virus based on our Group-wide policy of sustaining business activities while working to prevent the spread of the virus. Going forward, we will consider and implement measures to maintain and improve health in response to new working styles in the with-COVID era.
Takumi Odajima
Representative Director and Executive Vice President
General Manager of Group Governance & Administration Division
Health and Safety Activity Policies
The Nikon Group has established the Nikon Group Health and Safety Activity Policies, which are updated annually. By implementing the measures presented, we aim to ensure the health and safety of our employees, who are the foundation of corporate activities, and to improve employee productivity.
Main initiatives and results for the fiscal year ended March 2022
Activities to Reduce Workplace Accidents
The Nikon Group in Japan conducts a variety of health and safety training programs every year. In the fiscal year ended March 2022, we provided basic health and safety training for new employees and new contract workers from staffing agencies, as well as basic laser training related to new businesses (with approximately 300 participants from the Nikon Group in Japan). Starting in the fiscal year ended March 2019, we have been carrying out activities with the target of reducing occupational accidents attributed or related to work* to less than 40 per year. As a result, the number of work and work-related accidents for the fiscal year ended March 2022 totaled 21.
Group companies outside Japan are developing measures to deter occupational accidents at their respective companies. In addition, in order to further strengthen efforts to reduce occupational accidents throughout the Nikon Group, we are rebuilding our safety management systems, including at Group companies outside Japan, as part of our activity policy and targets.
*

Excluding traffic accidents while traveling on business, and excluding accidents involving falls, etc., where the accident was mainly due to individual carelessness.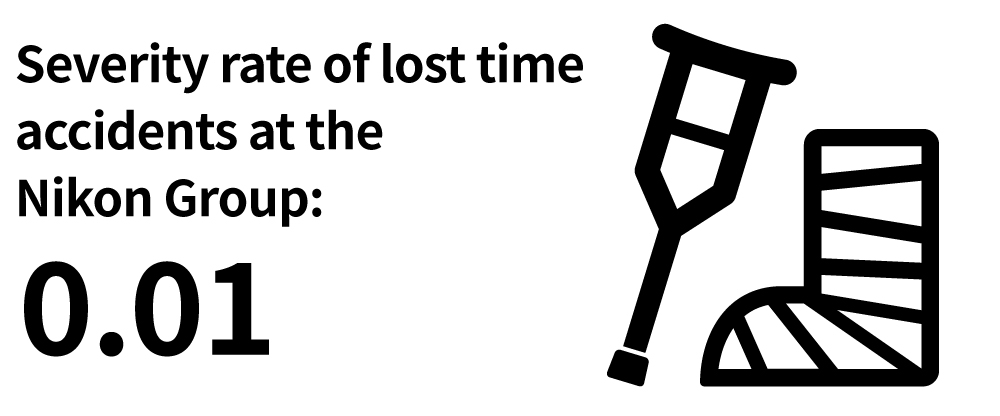 Maintaining and Improving Employee Health
Nikon has formulated a Mental Health Promotion Plan, which not only supports employees with mental health problems, but also incorporates stimulation of communication in the workplace.
In the fiscal year ended March 2022, we promoted stress self-care and activities to improve stress tolerance for young employees based on the results of group analysis of the stress check system. In addition, we worked to improve mental health support, with occupational health staff providing individual consultations and guidance to managers and supervisors with respect to health checkups for employees with excessive overtime and support for returning to work, including for employees of Group companies in Japan.
In recognition of our initiatives, including health guidance by occupational health staff after regular health exams, smoking cessation activities, and education and execution of infection control measures against COVID-19, Nikon received certification as a Health and Productivity Management Organization 2022 in March 2022.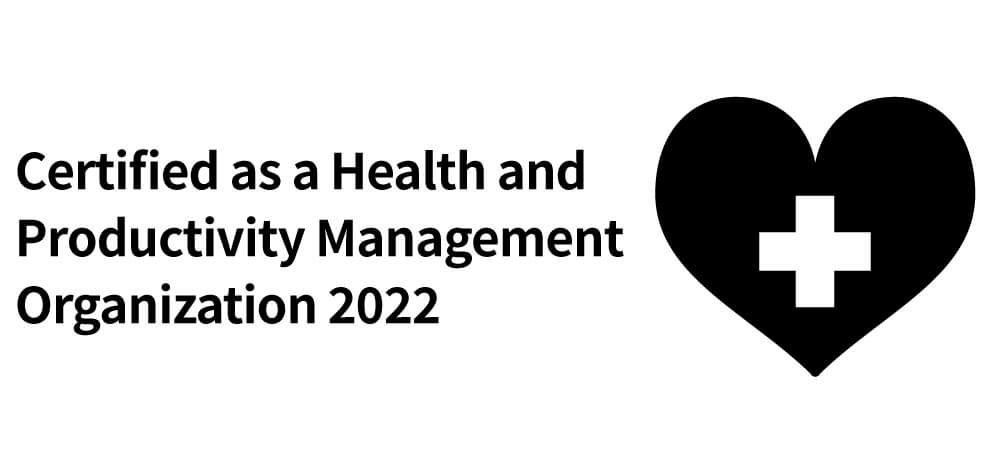 Sustainability Report
For more information, refer to Employee Health and Safety in the Sustainability Report.
Employees' Health and Safety
Health and Safety Activity Policies

Health and Safety Management System

Raising Health and Safety Management Standards

Maintaining and Improving Employee Health

Preventing the Spread of COVID-19