First Flight of the Digital SLR Camera Nikon D2XS Used on the STS 124 Space Shuttle Mission
July 11, 2008
The space shuttle Discovery, which attracted world wide attention with its delivery of Japan's elaborate main experiment module "Kibo" to the International Space Station and the participation of Japanese astronaut Akihiko Hoshide, returned home on June 15th at 0:15 Japan Standard Time after completing its fourteen-day mission. Hoshide was aboard the International Space Station (ISS) for eight days, successfully installing Kibo and then repositioning Japan's logistics module atop Kibo, the central facility of Japan's manned space laboratory.
On this mission, several Nikon products, including six digital SLR camera Nikon D2XS, three NIKKOR lenses (AF-S DX Zoom-Nikkor 12-24mm f/4G IF-ED, and AF DX Fisheye-Nikkor 10.5mm f/2.8G ED), and Speedlights (SB-800) were used.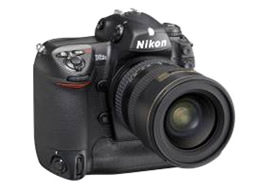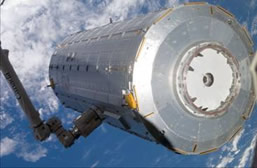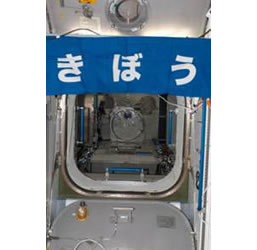 Digital SLR Camera Nikon D2XS
In addition to recording activities inside the space shuttle and the ISS, the D2XS was used to photograph the External Tank from the Shuttle Flight deck soon after it separated from the Shuttle.
Hoshide also used the D2XS to record clear images of activities inside the Space Shuttle and Space Station as well as views out the windows of spacewalking activities and Earth. Beautiful images were also taken of the Space Station from inside the Space Shuttle as they were undocking and preparing for return to Earth.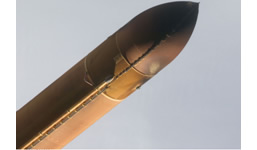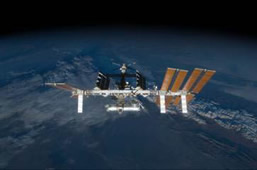 Four of the six D2XS cameras carried aboard Discovery mission were left on the ISS to enable continued recording of ISS activities and for future damage inspection photography of upcoming Shuttle missions.
Except for changes in lubrication oil to meet NASA specifications and the adoption of a specialized firmware, the D2XS cameras used aboard the Space Shuttle and in the ISS were basically the same as commercial models. The D2XS, released in June 2006, is a high-end Nikon digital SLR camera.
It offers a pixel count of 12.4 million pixels, a continuous shooting rate of 5 fps, and the superior performance and reliability demanded by professional photographers. NASA has completed an extensive certification test program for use of the D2XS on the Space Shuttle and International Space Station. This included tests which have cleared the D2XS for use during space walks on all subsequent missions.
Nikon has been a long-time supplier of equipment to NASA, and also provides camera hardware training to the astronaut Photo/TV trainers who in turn train the astronauts. Nikon is proud to contribute to NASA planning for space operations with technology and reliability that stands up to the extreme demands of space.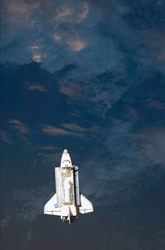 Photos:NASA
The information is current as of the date of publication. It is subject to change without notice.