Two Nikon digital cameras receive the "red dot award: product design 2010"
Nikon COOLPIX S1000pj compact digital camera
Nikon D5000 digital-SLR camera
March 30, 2010
Nikon Corporation (Michio Kariya, President) is proud to announce that the COOLPIX S1000pj compact digital camera and D5000 digital-SLR camera have been awarded the "red dot award: product design 2010" by Germany's Design Zentrum Nordrhein Westfalen.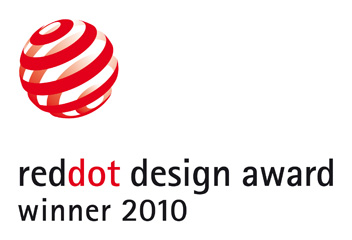 The "red dot award: product design" is a world-class award presented to products released over the past two years that exhibit superiority of design in terms of a total of nine aspects, including innovation, functionality, ergonomics, ecology and durability. A total of 4,252 products from 57 nations took part in the "red dot award: product design 2010" competition, for which the two Nikon products were selected. Winners will be on display from July 6 to August 1, 2010 in the exhibition "Design on stage – winners red dot award: product design 2010" at the red dot design museum on the premises of the Zeche Zollverein World Cultural Heritage Site in Essen Germany.
See the following website for further information on the "red dot design award".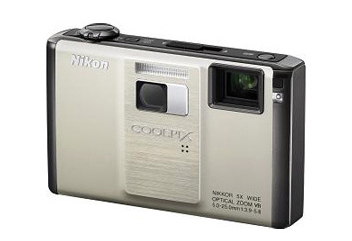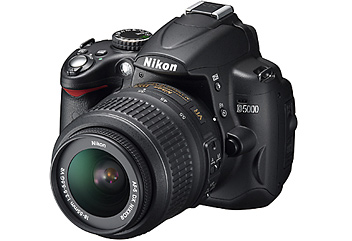 Overview of the Nikon COOLPIX S1000pj
The COOLPIX S1000pj (released in October 2009) offers 12.1-million pixels, a 5x optical zoom NIKKOR lens, and is the world's first* compact digital camera to offer a built-in, ultra-compact projector. It offers superior basic performance with support for high sensitivities and built-in camera shake compensation functions. The COOLPIX S1000pj has become very popular as it proposes a new way to enjoy a digital camera with its ability to immediately project photos taken with the camera on walls and other surfaces almost anywhere for viewing and sharing of those photos with family and friends.
*

Among digital cameras (based on Nikon survey as of March 30, 2010)
Overview of the Nikon D5000
The D5000 (released in May 2009) is a Nikon DX-format digital-SLR camera with a CMOS image sensor offering a pixel count of 12.3-million pixels. It is the first Nikon digital-SLR camera to be equipped with a vari-angle monitor that enables live view shooting from a variety of angles with great flexibility. The camera also supports movie recording with the D-Movie function. In addition, 19 scene modes make the quick capture of images that accurately reproduce scenes and their ambience simple. With its advanced functions, the user friendly D5000 has been extremely well received by those advancing from a compact camera, and those purchasing their first digital-SLR camera, since its release.
Specifications and equipment are subject to change without any notice or obligation on the part of the manufacturer.
The information is current as of the date of publication. It is subject to change without notice.