Nikon has joined in "The Consortium for Sustainable Paper Use"
June 5, 2014
Nikon Corporation (Makoto Kimura, President, Tokyo) has joined in "The Consortium for Sustainable Paper Use" and promotes its engagement in sustainable use of paper.
The consortium was established in November 2013 jointly by World Wide Fund for Nature (WWF) Japan, an international environmental conservation NGO, Response Ability, Inc. that helps companies to promote their sustainability and companies taking progressive actions regarding paper use. Its objective and goal is to encourage and expand sustainable use of paper throughout society through activities of each member company who commits to promote use of paper with less negative impact on both environment and society in a respective way.
Nikon group has established Paper Procurement Policy in April 2013 and promoted to procure paper with concern for biodiversity conservation and sustainable use of forest resources. Through this participation in the consortium, Nikon intends to develop and reinforce its engagement for responsible paper use by exchanging information with other members, while it cooperates with them for achievement of the consortium's objective.
Details of the consortium in Japanese are available on WWF Japan's website (Japanese only)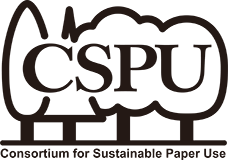 The information is current as of the date of publication. It is subject to change without notice.