Global NIKKOR Branding Project
Further enrichment of the global branding site, "NIKKOR.com"
February 10, 2015
New contents that include interviews with lens designers and two videos, "HOPE" and "TOKYO DENSE FOG"
TOKYO - Nikon Corporation continues its celebration of the 80th anniversary of the NIKKOR brand with the addition of new contents to its global branding site, "NIKKOR.com" (http://www.nikkor.com). As part of the global NIKKOR branding project, this site spreads the appeal of NIKKOR lenses for interchangeable-lens cameras around the world. Most recently, NIKKOR Motion Gallery, comprised of two videos produced by augment5 Inc., that is active around the world, and WOW, a visual design studio, that introduce new possibilities for imaging using NIKKOR lenses, as well as the first in a series of interviews with lens designers, "Volume 1 What do designers think, and how do they create lenses?" have been added to the site.
New Contents: NIKKOR Motion Gallery
This is a gallery that introduces new possibilities for video imaging afforded by NIKKOR lenses. Top artists in a variety of genres have come together to expand the world of video imaging with a completely new genre possible only with the combination of NIKKOR lenses and Nikon cameras.
Video by augment5 Inc.
"HOPE"
"HOPE" expresses the characteristics of beauty and strength that humans share with video of people the imaging team met during a roughly three-week trip around the world: a craftsman who works quietly amidst the hustle and bustle of Hong Kong, a woman who works in a tea plantation that forms a part of Sri Lanka's great natural beauty, a fisherman born and raised in a small Norwegian harbor town, and a young dancer who dreams of success in New York. The team spent days filming the very ordinary, everyday lives of these individuals, and expressed the importance of, and value in, simply living life.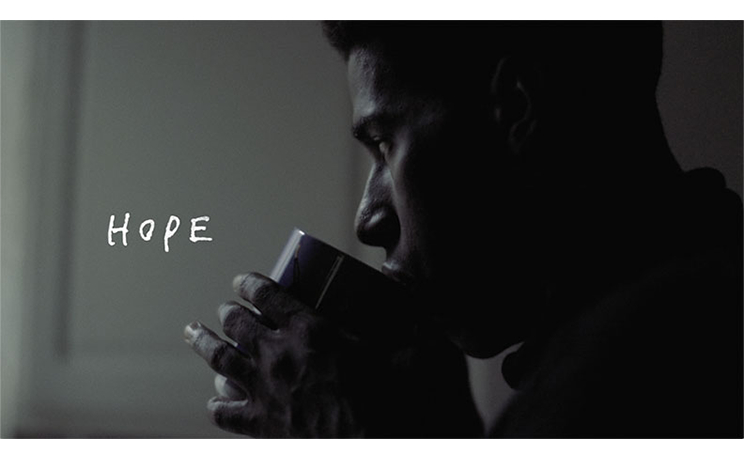 <The concept of "HOPE">
As each day in this world unfolds in its regularity
A powerful entity steers us through our immediate reality
HOPE — is what crosses borders of nations
HOPE — is what bridges religions and cultural spheres
HOPE — is what someday will lead to a new era
Engulfed by a sense of true meaning
— breaking into peoples' hearts changing them forever
HOPE — is what endures within the diversity of beings
— is a greatly precious matter
*

augment5 Inc.
augment5 Inc. is primarily involved in video production and business consulting. While searching for themes for expression, they develop contents as a means of understanding universal values in the present age. They are also involved in the production of movies and commercial films for overseas markets.
Video by the visual design studio, WOW
"TOKYO DENSE FOG"
This is a video that shows the face of Tokyo through a dense fog and the dispersion of light. It captures the many faces Tokyo shows in a day, which is transformed into a poetic and dreamy landscape swallowed up by a completely white world. The light is scattered by countless drops of water floating in the air.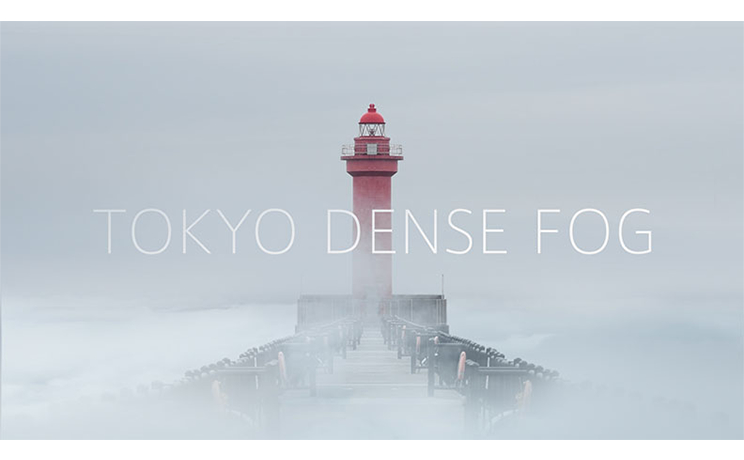 *

WOW
WOW is a visual design studio with bases in Tokyo, Sendai, and London. They are involved with a wide variety of design work that is not bound by existing media or categories. They continue to pursue new imaging possibilities in order to achieve the social function of visual design while maximizing the unique characteristics and sense of individual creators.
Designers interview, "Volume 1 What do designers think, and how do they create lenses?"
As the first in a series of interviews with lens designers of NIKKOR lenses, backed by history and tradition, talk about lens design from a variety of angles, from the appeal of interchangeable lenses to the lenses that they themselves would choose. The passion of designers who continue to strive to produce the ultimate lens is expressed, as are the high level of quality and sense of innovation NIKKOR lenses offer.
The Global NIKKOR Branding Project
In 2013, Nikon celebrated the 80th anniversary of the launch of its NIKKOR photographic lenses. Nikon took this opportunity to strengthen activities that express the enjoyment NIKKOR lenses offer to video imaging and photography. One of the activities that helped to spread the appeal of NIKKOR lenses was creation of Eyes of Nikon*, based on the theme, "ART meets TECHNOLOGY makes HISTORY", a collection of photos by photographers active around the world in which the characteristics of NIKKOR lenses were maximized. Another was full cooperation in the creation of Masters of the Light*, a collection of artistic photographs captured with NIKKOR lenses. The Eyes of Nikon photo gallery was also launched from the "NIKKOR.com" global branding site to coincide with release of the photo collection of the same name.
Further, the Eyes of Nikon Photo Exhibition was held in Shanghai, China from August to September of last year. Enlarged prints of images captured by photographers who participated in the Eyes of Nikon photo collection were exhibited, and a slide show of the photos was also displayed on a large screen. Artistic photos taken at NIKKOR factories were also presented, providing visitors to the exhibition the opportunity to experience not only the superior rendering power of NIKKOR lenses, but also to see for themselves the incredible skill and craftsmanship that go into making the lenses. With the addition of these latest contents, and with the introduction of new contents that increase visitors' knowledge of NIKKOR lenses from a variety of angles in the future, the "nikkor.com" site will continue to provide users of NIKKOR lenses with information that helps them to expand their enjoyment of, and possibilities available with, photos and videos.
*

Distributed by D.D.WAVE Co., Ltd.
*

Trade names (companies, products, services, etc.) are registered trademarks of their respective holders.
The information is current as of the date of publication. It is subject to change without notice.