Recording command function for HDMI output to an external video recorder
Nikon announces the development of new firmware for its Nikon D4S, Nikon D810, and Nikon D750 digital SLR cameras
April 10, 2015
TOKYO - Nikon Corporation is pleased to announce that it is developing new firmware for its Nikon D4S, Nikon D810, and Nikon D750 digital SLR cameras. This new firmware will provide support for recording command function with HDMI output to external recorders. Nikon plans to release the new firmware in succession this summer.
This new firmware will enable synchronization of recording start/stop with HDMI output from the D4S, D810, and D750. As video recorders will recognize camera operations, recording start/stop commands of the external recorder can be synchronized with recording start/stop commands of the camera. This new firmware will provide greater support for recording of high-definition, uncompressed data that makes the most of the superior resolution of the D4S, D810, and D750, and the excellent rendering performance of NIKKOR lenses, to external recorders. It will also make editing videos that harness superior sharpness and clarity, and rich tone characteristics, more efficient, enhancing post-production workflow.
Nikon will continue to expand its video recording functions, and provide greater support for these functions, in order to respond to the creative intent of professional photographers, videographers, video creators, and advanced amateurs so that they may take full advantage of the performance and functions Nikon imaging products offer as they continue to use these products for a long time to come.
We plan to provide demonstrations of the firmware currently under development in the Nikon booth at the National Association of Broadcasters (NAB) Show to be held in Las Vegas April 11 (Saturday) through April 16 (Thursday)*.
*

Demonstrations will be held beginning on April 13 (Monday). Nikon Inc., Nikon Corporation's American subsidiary, will be represented at the NAB Show.
Development background
In recent years, the image and picture qualities of imaging devices, including digital cameras, have increased significantly. It has become easier than ever to enjoy high-resolution video, and customer needs with regard to video recording functions have also increased. In addition, digital SLR cameras are now being used for professional production of TV commercials and other video works, increasing the use of these cameras for not only the capture of still photos, but also video recording with these applications.
With an awareness of the current situation, Nikon has developed firmware that supports the enhancement of video recording functions so that users may more effectively utilize the full-HD video capability that achieves excellent sharpness and clarity with superior operation of the Nikon D4S, D810, and D750.
Nikon D4S
The Nikon D4S is Nikon's flagship FX-format digital SLR camera that responds more completely to the demands of professional photographers, who sometimes find themselves working under quite severe conditions, with improvements to a number of features and functions, including AF performance, image quality, workflow and operation, and movie recording.
High-performance AF has been improved for more certain focus acquisition and better tracking performance, and superior picture quality with a sharper, more three-dimensional feel has been achieved for movies that exhibit rich expression of tones and stunning sharpness that preserves details. The D4S is also equipped with a high-performance viewfinder that offers better visibility, and both the grip and operation have been enhanced.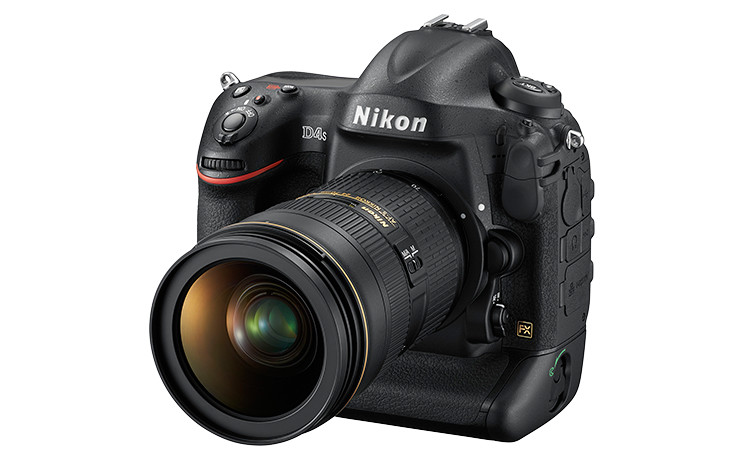 Nikon D810
The Nikon D810 is a digital SLR camera that boasts the best image quality in the history of Nikon digital SLR cameras. This has been achieved with a new Nikon FX-format CMOS sensor with no optical low-pass filter, an effective pixel count of 36.3-million pixels, adoption of the latest EXPEED 4 image-processing engine, and a broad standard range of sensitivities, from ISO 64 to ISO 12800, that realize stunning sharpness and rich tone characteristics. The camera also supports recording of smooth, extremely sharp full-HD (1920 x 1080/60p) movies.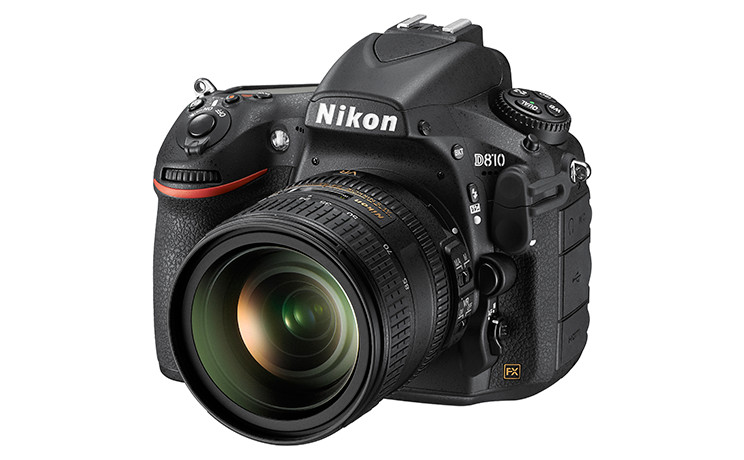 Nikon D750
The Nikon D750 is a new model added to the Nikon FX-format digital SLR lineup. It offers an effective pixel count of 24.3-million pixels, and is equipped with a new Nikon FX-format CMOS image sensor and the EXPEED 4 image-processing engine. It supports superior image quality and full-scale specifications that pursue those of professional models, all in a very agile compact, lightweight, and slim body. It is also the first Nikon FX-format camera for which a tilting LCD monitor and built-in Wi-Fi® function have been adopted for greater convenience.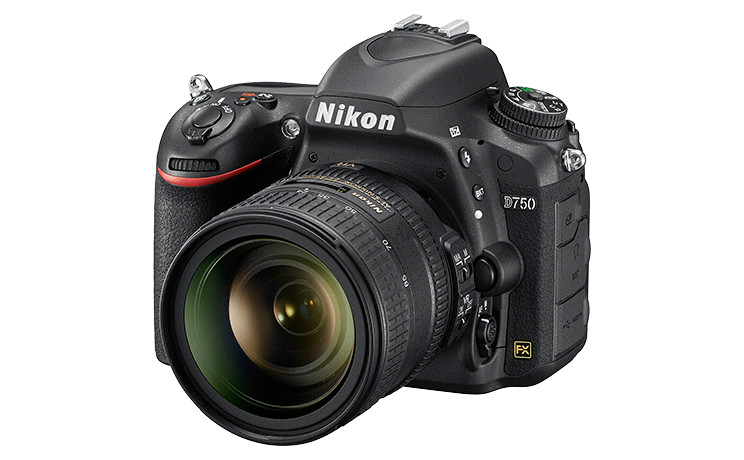 *

Trade names (companies, products, services, etc.) are trademarks or registered trademarks of their respective holders.

*

Specifications, design, product name and supplied accessories may differ by country or area.

*

Specifications and equipment are subject to change without any notice or obligation on the part of the manufacture.
The information is current as of the date of publication. It is subject to change without notice.