New Microscope Camera DS-Fi3
New Microscope Camera Control Unit DS-L4
August 29, 2016
Nikon Corporation (Kazuo Ushida, President, Tokyo) is pleased to announce the release of the DS-Fi3 Microscope Camera and the DS-L4 DS Camera Control Unit.
Though the DS-Fi3 is a general-purpose classed camera, 5.9 megapixel CMOS image sensor is incorporated. The specification of the DS-Fi3 such as high-resolution color imaging, high sensitivity, low noise, high-speed live display, excellent color reproducibility has been improved as well.
The new DS-L4 tablet-type camera control unit is being released at the same time as a successor of the DS-L3, which is highly regarded in terms of space saving and its easy operation.
Product information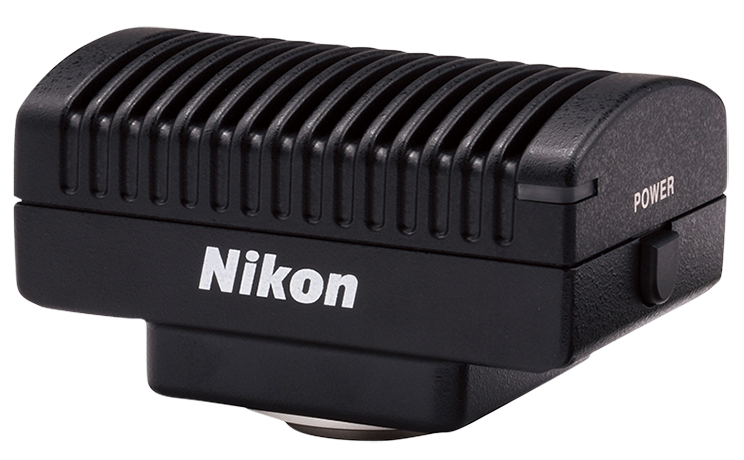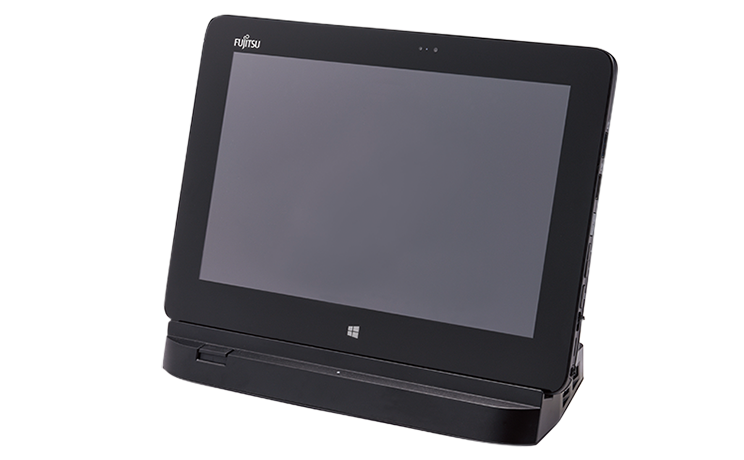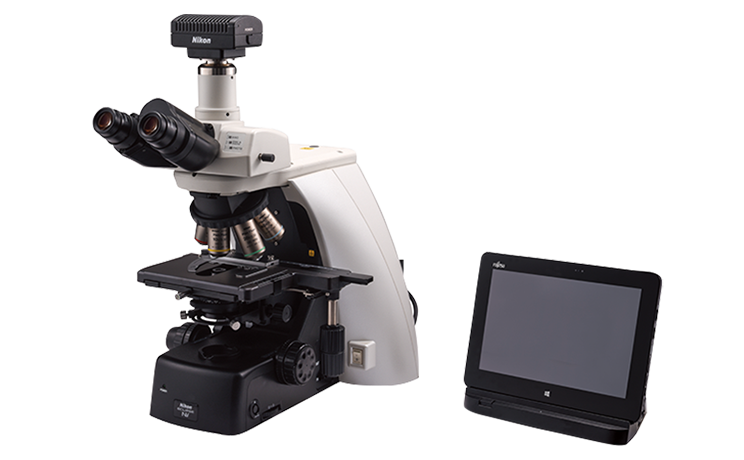 Product Concept
Since their release in 2003, Nikon's digital cameras for microscopes in the Digital Sight series have gained a strong reputation among universities and laboratories in the medical and biological fields and at industrial R&D and inspection sites.
Nikon released the new DS-Fi3 Microscope Camera which is a dramatically improved digital camera for microscopes that integrates functions of the existing "High-resolution color camera head DS-Fi2"/ "High-resolution cooled camera head Fi1c"/ "High-speed color camera head Vi1"
Display and analysis of captured images is possible with imaging software NIS-Elements.
The new DS-L4 Microscope Camera Control Unit inherits the space saving and the easy operation from the DS-L3 and has been improved its display speed・display resolution・operability thanks to newest technology.
Feature of the DS-Fi3 Microscope Camera
1. High-resolution color imaging
The DS-Fi3 Microscope Camera is equipped with the 5.9 megapixel CMOS image sensor. This enables capture of high-resolution images of up to 5.9-megapixels (2880 x 2048 pixels).
2. High sensitivity, low noise
Compared with the previous models (DS-Fi2/Fi1c/Vi1), the DS-Fi3 has a significantly higher quantum efficiency (improved double) and lower readout noise. With its low noise circuit design, sensitivity equivalent to from ISO 50 to ISO 3200 can be set, allowing it to capture clear images with less noise in the bright field as well as in fluorescence observation.
3. High-speed live display
The DS-Fi3 performs live display at 30 fps (1440 x 1024 pixels) due to the high-speed data readout achieved with the CMOS image sensor and USB3.0 connection to the PC. The previous product DS-Fi2 performs live display at a frame rate of 18 fps (1280 x 960 pixels). This means that the DS-Fi3 has a frame rate that is approximately twice that of the DS-Fi2.
Because of its fast live image display, focusing and selection of observation locations can be performed smoothly.
4. Excellent color reproducibility
The DS-Fi3 is equipped with the color reproducibility algorithm involved with the advanced model DS-Ri2 which allows capturing of images in colors equivalent to that of the observed sample.
5. Camera control unit incorporated
The DS-Fi3 incorporates the camera control unit and does not require a separate camera control unit for its connection to PC, as is the case with the DS-Ri2/Qi2.
Also as an option the DS-L4 can be selected and create standalone set without PC.
Feature of the DS-L4 DS Camera Control Unit
1. Space saving
Idea of compact design is taken over from the DS-L3 and improved the visibility thanks to the wider tablet display.
2. Easy operation
Allows easily configure and operate the DS-Fi3 and other microscopes
Smooth operation is also possible thanks to multi-touch method.
(DS-Ri2 will be supported from January 2017)
3. External information terminal and network connection
Allows to perform camera control, live display, and image storage via wireless/wired LAN
Supports Windows PCs, tablets, Android, and iMac terminals in addition to iPad terminals.
(iPads will be supported from January 2017.)
The specification of the DS-Fi3 Microscope Camera
Model name
DS-Fi3
Image sensor
CMOS image sensor
Number of pixels: 5.9 megapixel(2880×2048 pixel)
Size of sensor: 1/1.8inch(6.91×4.91mm)
Recordable pixels
"All pixels" mode : 2880x2048 pixel
"2 Vertical and 2 horizontal pixels average" mode: 1440x1024 pixel
Live display mode
"All pixels" mode (2880x2048 pixel): 15fps
"2 Vertical and 2 horizontal pixels average" mode (1440x1024 pixel): 30fps
Exposure time
100μsec to 30 sec
Lens mount
C mount
Image record Format
BMP, TIFF, JPEG
Interface
USB3.0 (connect with PC, DS-L4) × 1, External trigger × 1
Power supply
AC100~240V 50Hz/60Hz
Power consumption
Maximum power consumption 4.8W
Dimensions
100(W)×66(D)×65(H)mm
Weight
400g (approx.)
The specification of the DS-L4 DS Camera Control Unit
Model name
DS-L4
Connectable cameras
DS-Fi3*
Scene mode
LED/halogen, Biological/industrial/asbestos/standard Custom: Up to 7 types can be registered
Measurement
Measurement target: Point-to-point distance, perpendicular line length, angle, circle, distance, between center points of two circles, area
Security
Anti-virus: McAfee Embedded Control is preinstalled/ Programs that are started by the white list method are controlled
User login method: With DS-L4 user registration, login is possible by entering user ID and password
LCD display
10.1-inch wide display, Number of pixels: 1920×1200pixel.
Power supply
AC100~240V 50Hz/60Hz
Dimensions
Main body: 265(W) ×10(D)×188(H)mm
Including extended cradle: 265(W) ×107(D)×201(H)mm
Weight
Main body: 630 g (approx.), Including extended cradle: 1060 g (approx.)
*

The DS-Ri2 will be able to connect to DS-L4 in January 2017
*

Products, brand names and service names are trademarks or registered trademarks of their respective companies
For more information
Healthcare Products & Solutions
This information is current as of the date of publication. It is subject to change without notice.