Nikon Begins Accepting Orders for Nikon 100th Anniversary Products
June 15, 2017
TOKYO - Nikon Corporation is pleased to announce the release of 11 commemorative Anniversary Products, celebrating the 100th Anniversary of Nikon's establishment, which falls on July 25 of this year. Official Nikon stores will be accepting orders for these commemorative models and goods starting today, June 15, through August 31, 2017. Please visit the 100th Anniversary site for further details.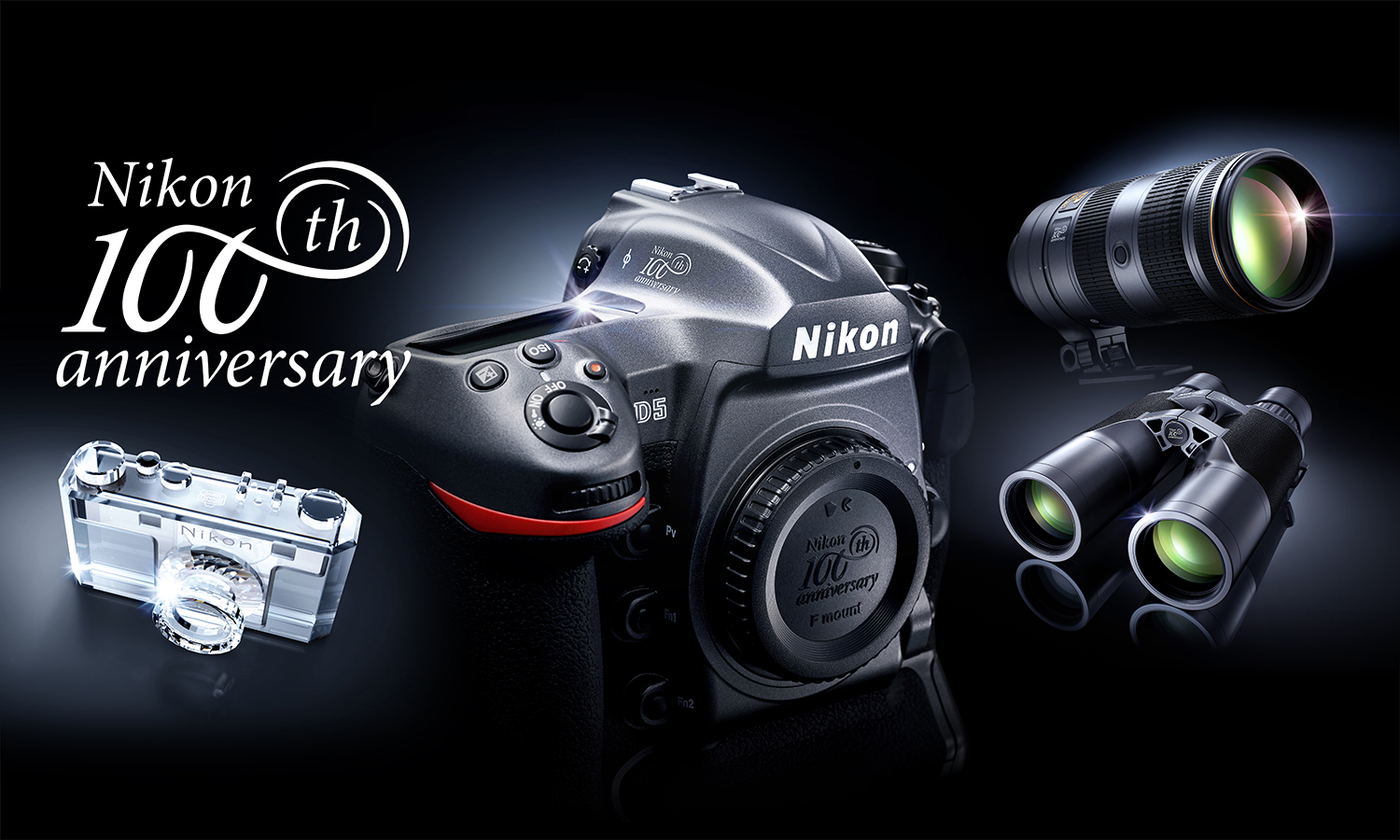 Commemorative editions of seven models were developed specially for our customers to show our gratitude to them. These models represent the tradition and advanced technologies that Nikon has cultivated over the past 100 years. In addition to these commemorative models, a special collection of four unique items will also be released. There is a story behind each item, looking back at our 100-year journey with light.
Over the next 100 years, we will keep creating new value for the world through constant challenges, based on our optical and precision technologies.
100th Anniversary Editions
D5 100th Anniversary Edition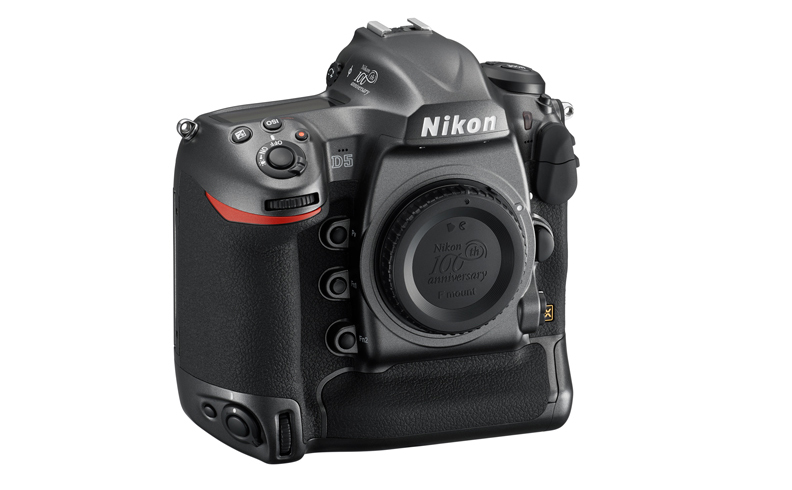 *

Only XQD-Type is available.
D500 100th Anniversary Edition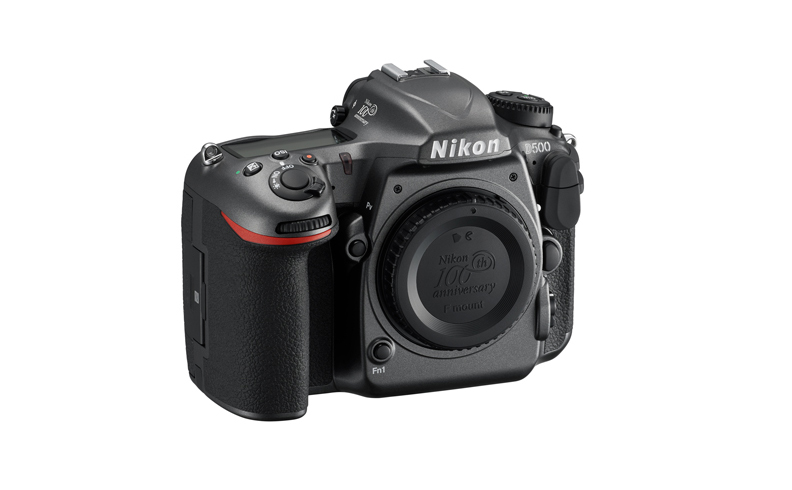 NIKKOR 70-200E 100th Anniversary Edition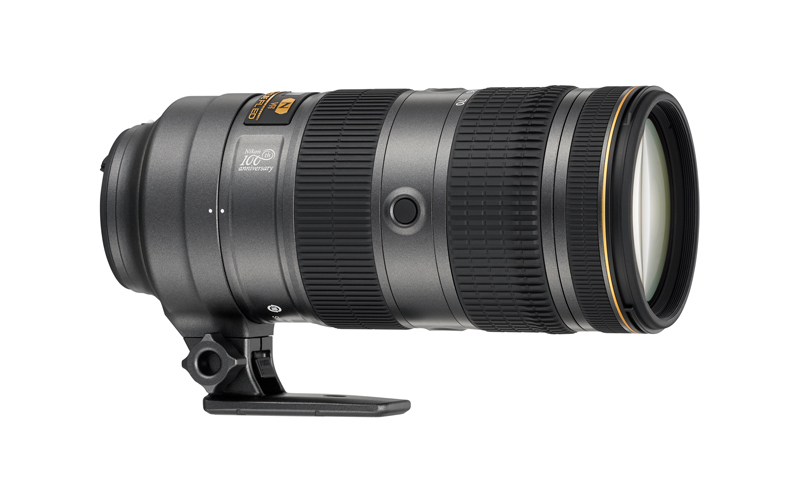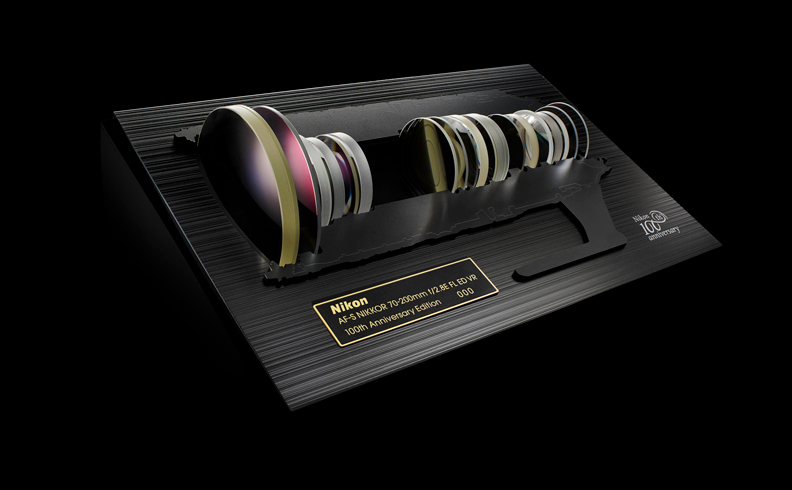 *

Photo depiction of glass elements is a conceptual image.
NIKKOR Triple F2.8 Zoom Lens Set 100th Anniversary Edition
WX 7x50 IF and WX 10x50 IF 100th Anniversary Editions

8x30 E II 100th Anniversary Edition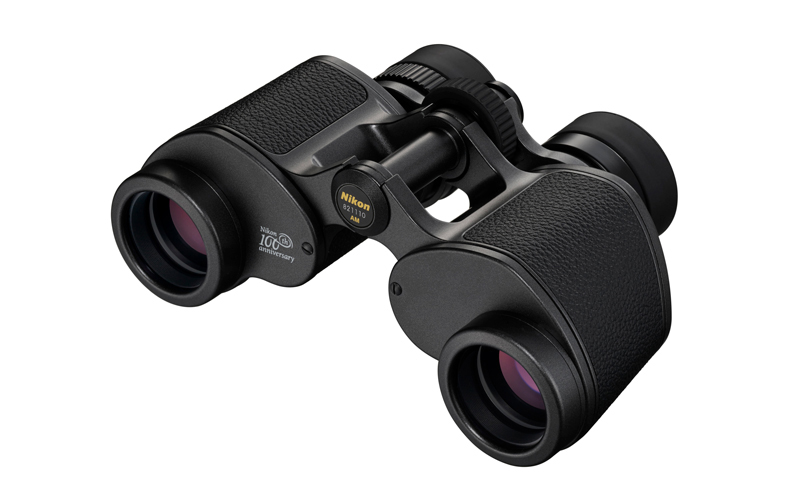 *

100th Anniversary binoculars will be sold until June 2018. However, should the number of orders exceed the planned quantity before that time, they will no longer be available.
100th Anniversary Special Collections
Nikon 100th Anniversary Crystal Creation Nikon Model I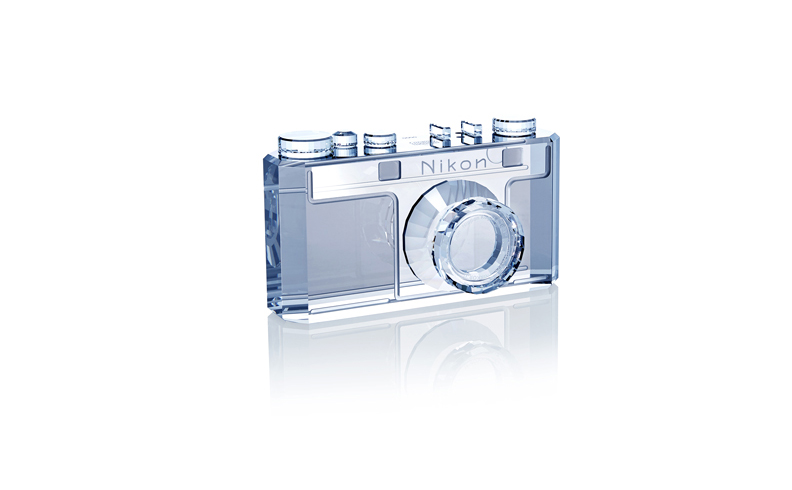 *

This item is only available at Nikon directly managed stores.
Nikon 100th Anniversary Miniature Nikon F Camera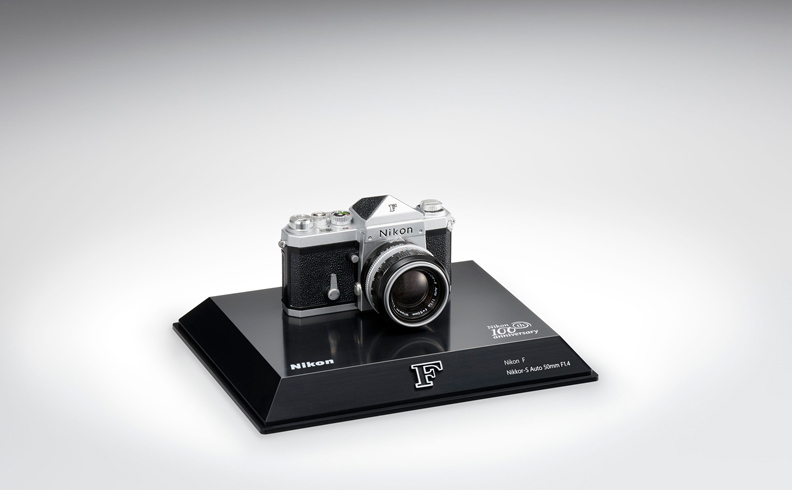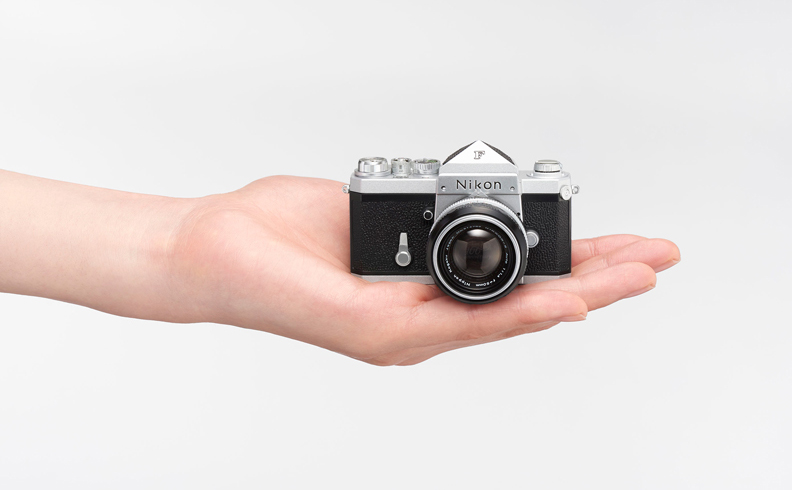 Nikon 100th Anniversary Pin Collection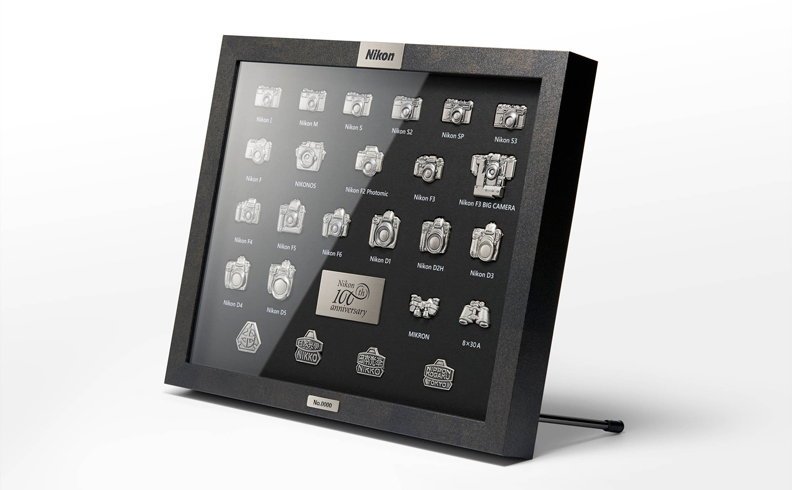 Nikon 100th Anniversary Premium Camera Strap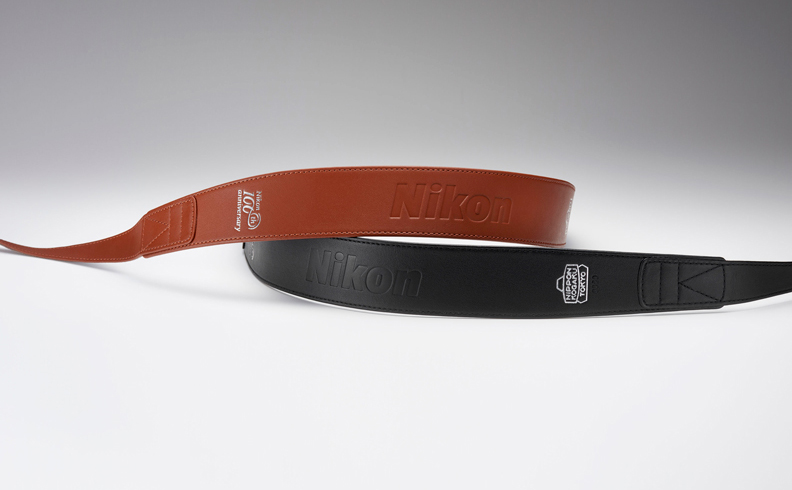 Availability of Anniversary Products varies depending on the country/region.
For more information
100th Anniversary site
The information is current as of the date of publication. It is subject to change without notice.