Easier to use, more intuitive, and simpler connection
Nikon releases version 2.0 of the SnapBridge app that connects a Nikon digital camera to a smart device
November 30, 2017
Nikon Corporation is pleased to announce the release of version 2.0 of SnapBridge, the app that enables users to easily and conveniently expand the rich experience of their Nikon digital camera via Bluetooth® connection to a smart device*.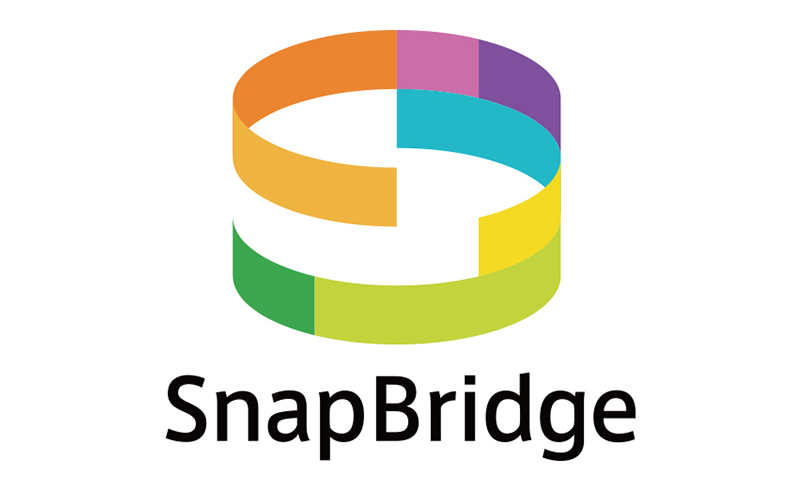 SnapBridge Version 2.0 reflects feedback from users of earlier versions of the app, and represents a complete overhaul of screen design and menu structure. It also offers new functions, including instructions for connecting to a camera, that make the app easier to use, more intuitive, and enable simpler connection.
When pairing a smart device with a camera, the SnapBridge app provides clear instructions on the steps to be performed with each device, for a simpler pairing process. The convenience of the app has also been increased in a number of ways — it is equipped with a power-saving mode, images are displayed faster, and connections are more stable to ensure the smooth and reliable transfer of photos.
Lastly, functions that support full-scale remote photography with a digital SLR camera have been extended. This enables users to apply and adjust main camera settings using the app. With all of these added improvements, the app has been developed with the focus on significantly improving the user experience.
Nikon will continue to enhance the app's usability and strengthen its functions in order to provide users with increasingly rich imaging experiences well into the future.
*

Smartphones and tablets running iOS or Android™
Key advances
1. A new screen design and menu structure for improved operation
Screen design and menu structure have been significantly overhauled in a number of ways, including the adoption of progress displays, to provide visual confirmation of the status of an operation. These include when a smart device is paired with a camera or connection is changed to a Wi-Fi® connection. Direct access to help functions from the app menu is also available.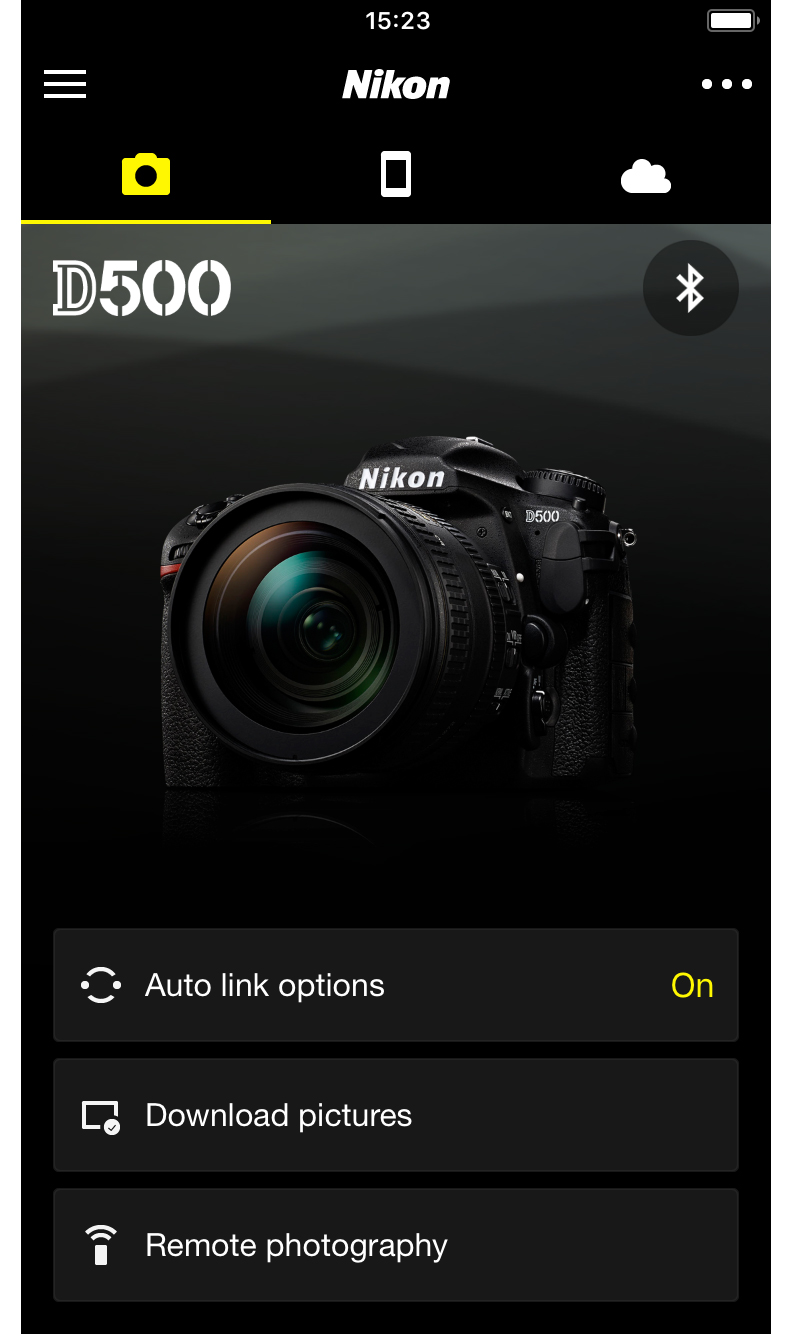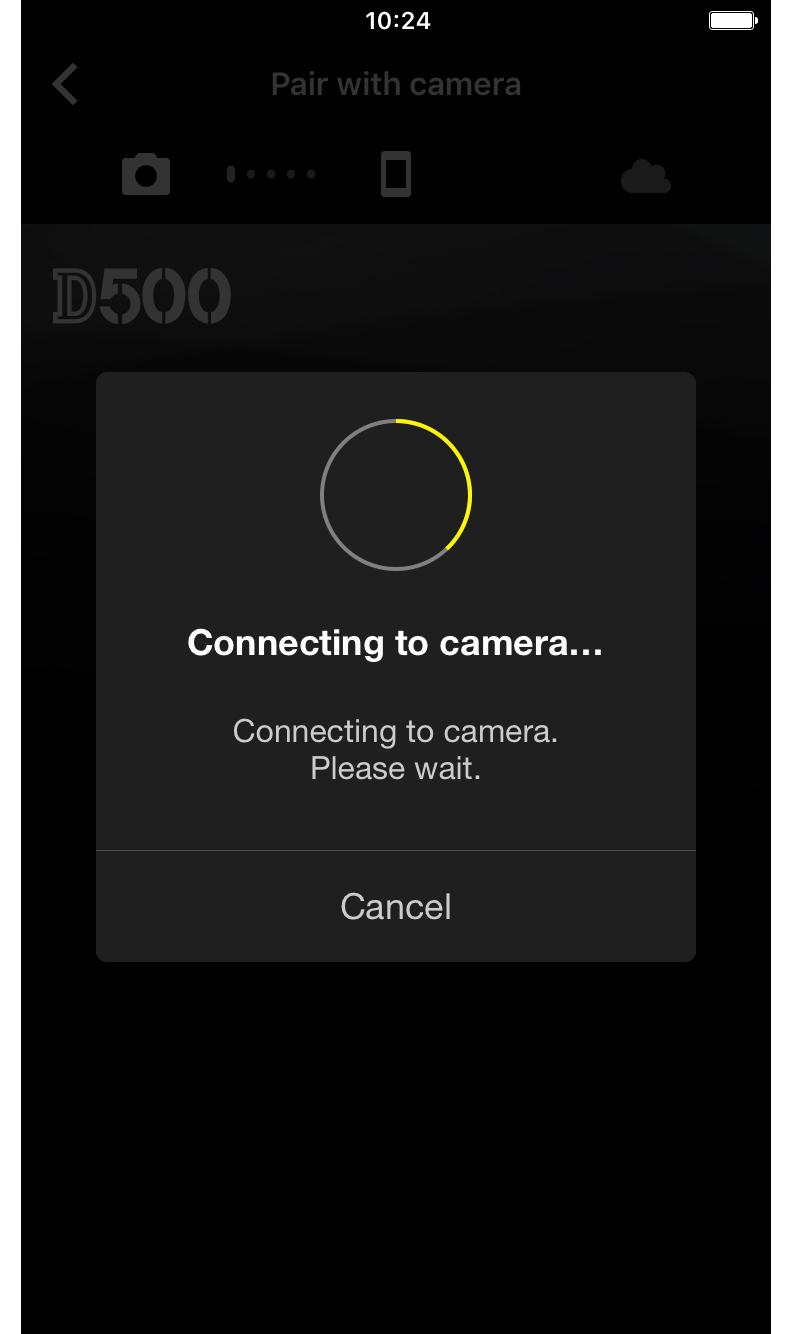 2. Instructions that make it easier to pair for the first time are displayed
The app offers different instructions for each category of camera. With explanations of the steps to be taken with both the smart device and the camera provided using text and images, even those attempting to pair devices for the first time will have an easy time of it.
Further, up to five cameras can now be registered with the smart device running the app. This makes switching between cameras much easier for those who own multiple Nikon cameras.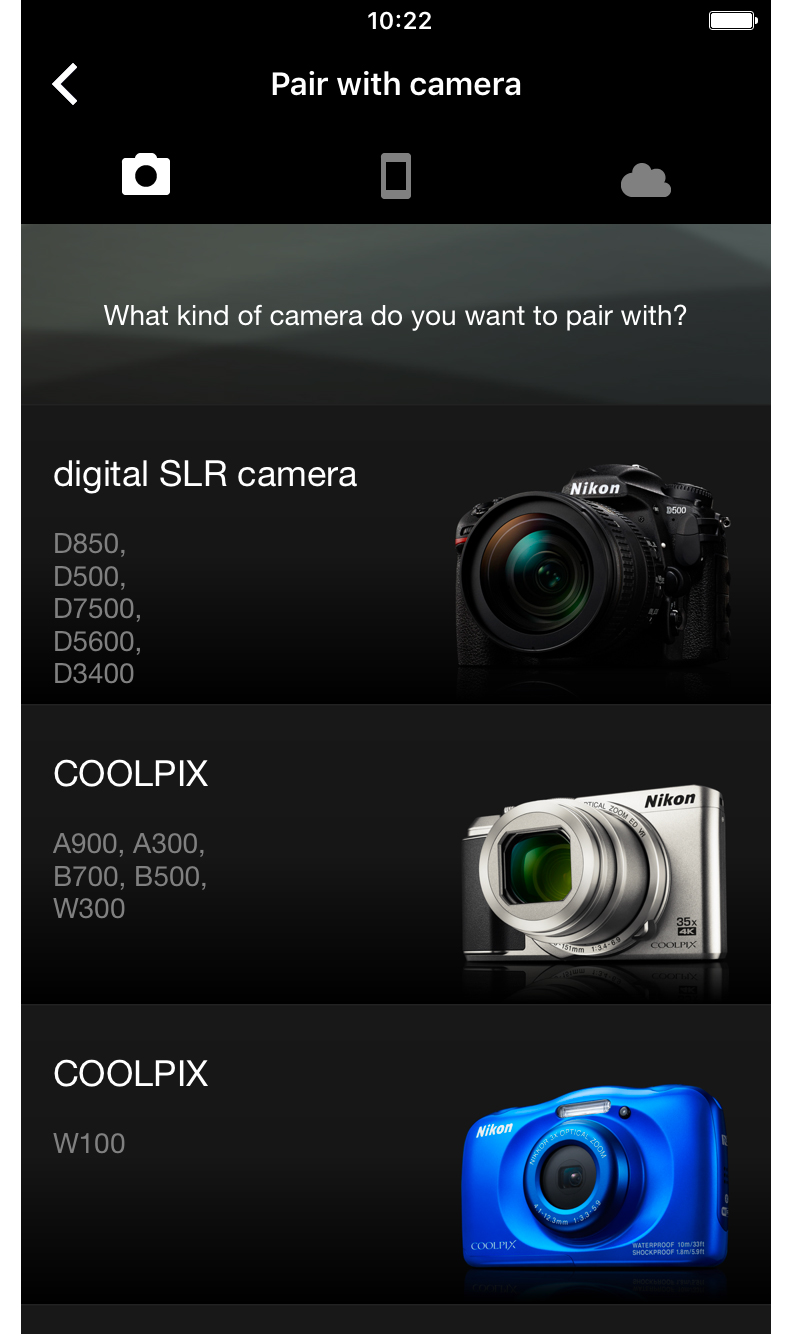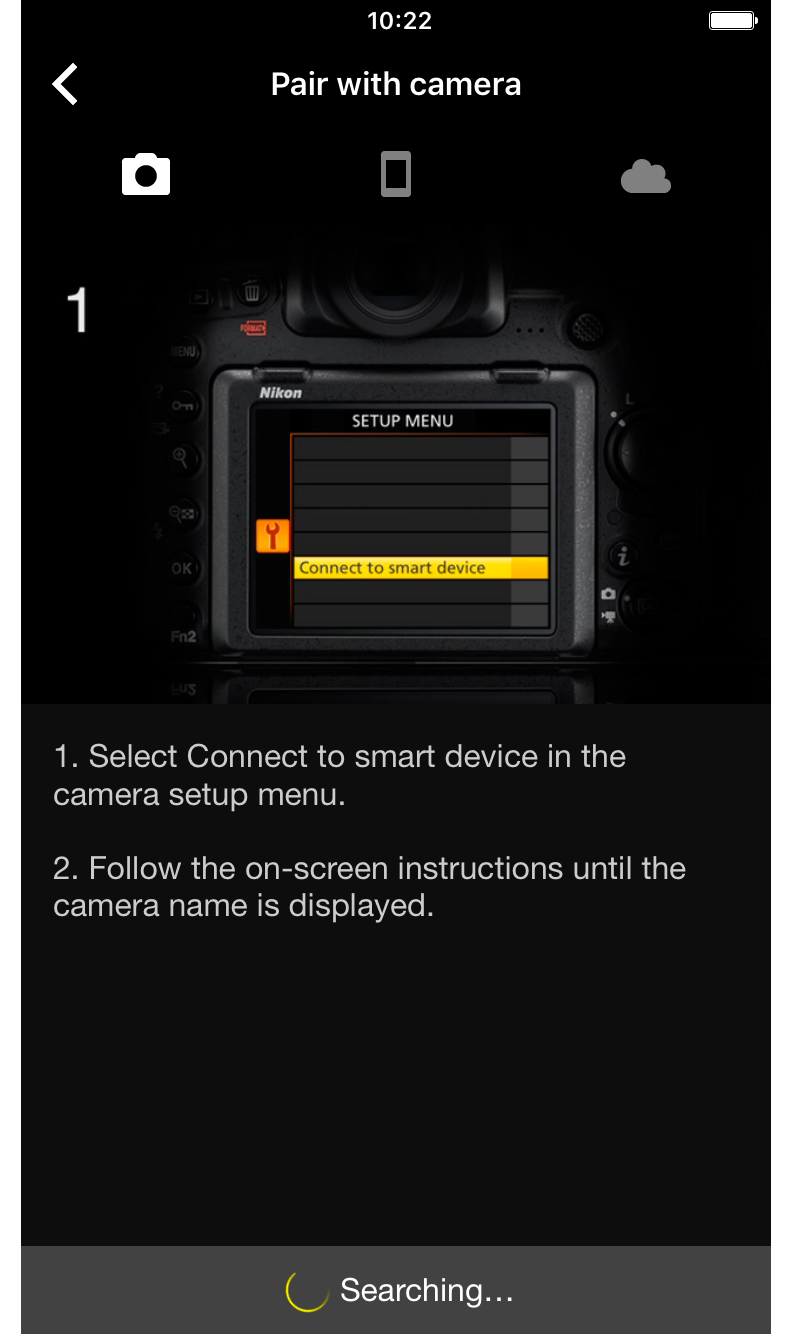 3. Lower power consumption, faster operations, and more stable connections
The stability of smart device connections to cameras has been increased for all operations, including the automatic downloading of photos. Additionally, the speed with which images are displayed has been improved, enabling the faster display of images in the SnapBridge app — acquired via auto download or those within the camera with manual download. The app is also equipped with a new power-saving mode that controls the amount of smart device power consumed by the app when it is not connected to a camera for an extended period of time.
SnapBridge Version 2.0 also features a location data accuracy setting that allows users to choose between lower power consumption and greater location data accuracy by selecting how often the smart device updates location data. Three options — High (high accuracy), Medium and Low — are available.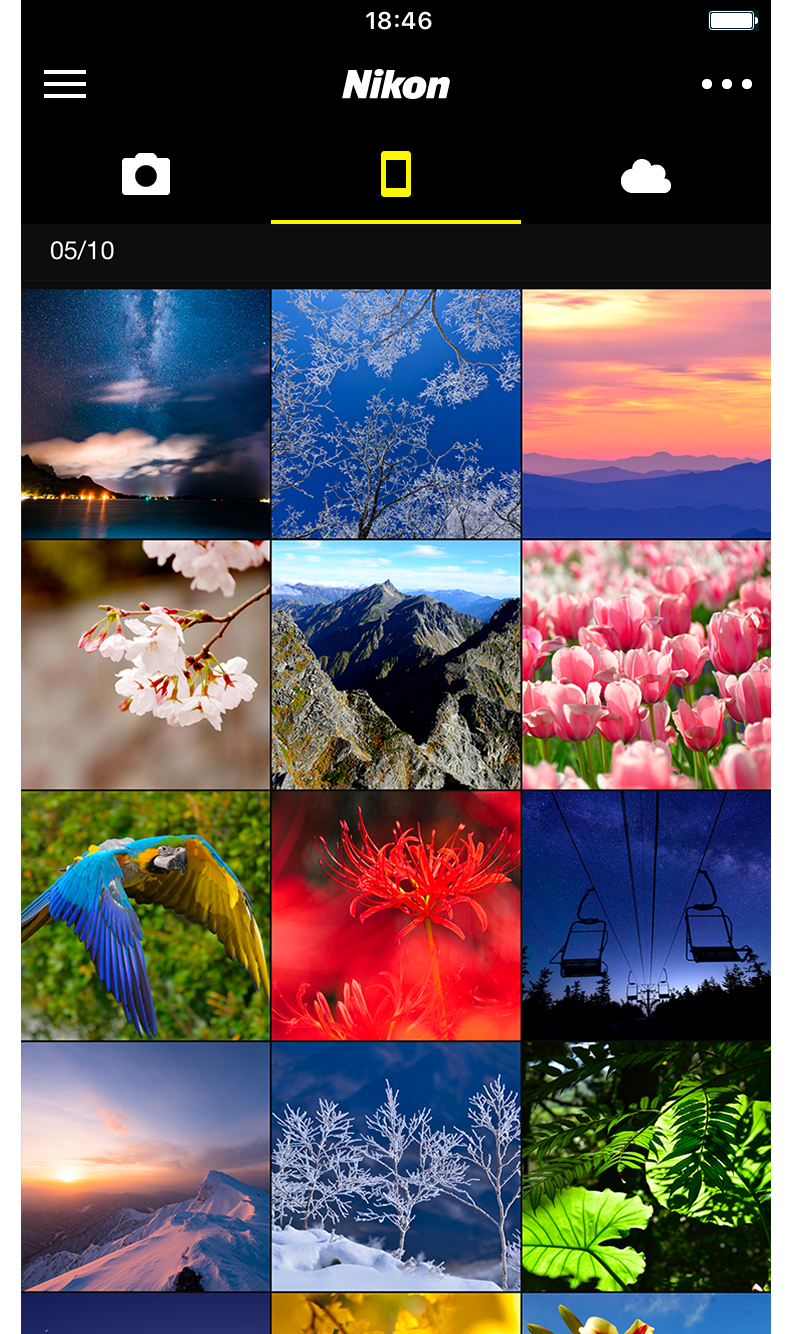 4. Greater flexibility with remote photography
Important digital SLR camera settings can now be controlled from the SnapBridge app with remote photography*. The live view display on the smart device can be used to confirm and adjust camera settings, allowing users to enjoy more full-scale shooting.
Settings that can be applied/adjusted
Exposure mode (P/S/A/M)
Shutter speed
Aperture value
Exposure compensation
ISO sensitivity
White balance
*

SnapBridge remote photography is only possible if the camera is equipped with Wi-Fi®. Further, SnapBridge can only be used to apply/adjust remote photography settings for digital SLR cameras.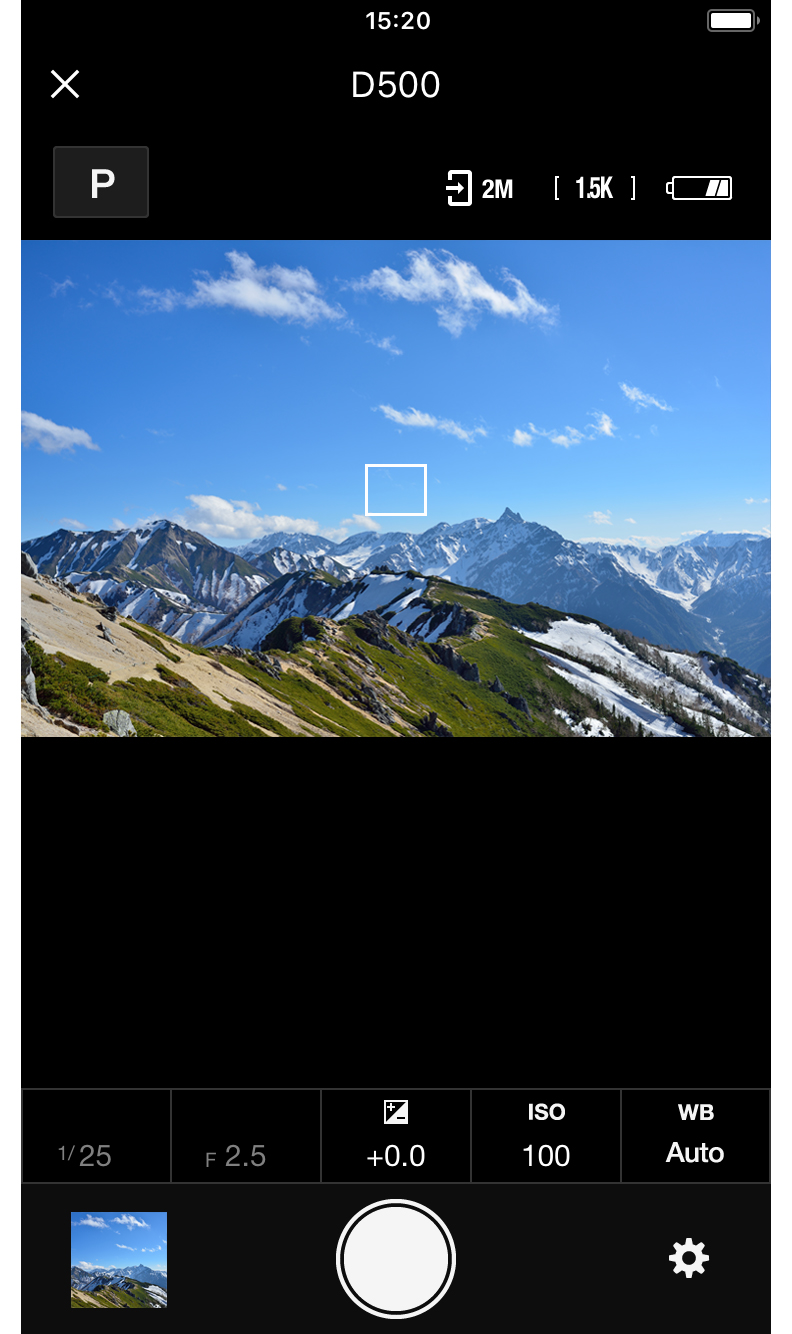 5. More thorough collaboration with Nikon's photo sharing service, NIKON IMAGE SPACE
SnapBridge Version 2.0 has a dedicated tab that makes it easier than ever to use NIKON IMAGE SPACE. In addition, photos taken using remote photography can now be uploaded to NIKON IMAGE SPACE automatically. This means that all photos that have been downloaded to the smart device can now be automatically uploaded to NIKON IMAGE SPACE.
*

Functions available with the SnapBridge and SnapBridge 360/170 apps differ.

*

iPhone®, iPad®, iPod touch®, and Android™ devices to which the SnapBridge app has been installed can be used. The SnapBridge app can be downloaded free of charge from the App Store® and Google Play™. See Nikon's website for further information.

*

The Wi-Fi® and Bluetooth® functions built into cameras are effective only when connected to a smart device on which the SnapBridge app has been installed.

*

The Bluetooth® word mark and logos are registered trademarks owned by Bluetooth SIG, Inc. and any use of such marks by Nikon Corporation is under license.

*

Other trademarks and trade names are those of their respective owners.
*

Specifications, design, product name and supplied accessories may differ by country or area. Specifications and equipment are subject to change without any notice or obligation on the part of the manufacture.
The information is current as of the date of publication. It is subject to change without notice.