Enabling a variety of metal processing with simple operations
Nikon releases the optical processing machine "Lasermeister 100A"
April 10, 2019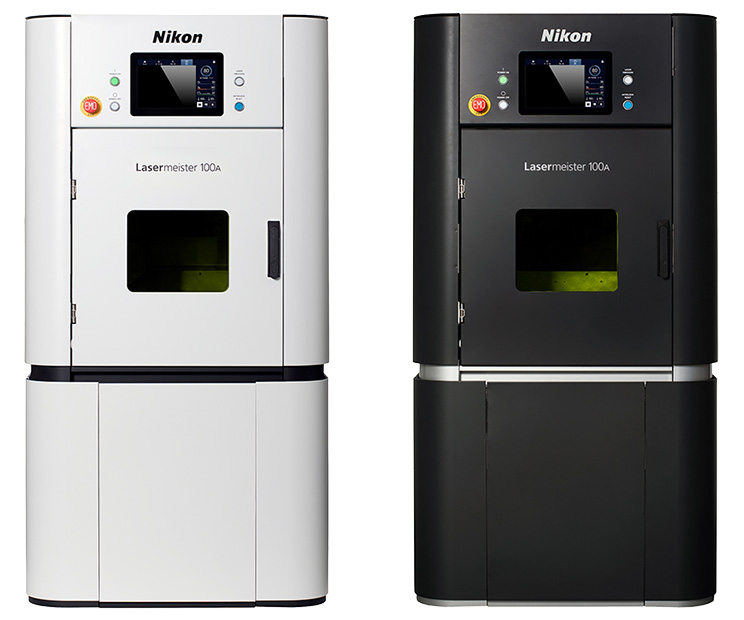 TOKYO - Nikon Corporation (Nikon) is pleased to announce the release of the optical processing ma-chine "Lasermeister 100A." This optical processing machine is a Nikon's proprietary metal processing machine that performs various metal processing with ease and with high precision using laser. Its capabil-ity encompasses additive manufacturing as a 3D printer, laser marking & welding and even polishing.
Conventional metal processing machines conjure up the image of being "big," "expensive" and "hard to use." The Lasermeister 100A is going to completely change the former image of metal processing ma-chines. By providing solution, the Lasermeister 100A, Nikon makes metal processing more approachable to wide range of people and industries.
Product Overview
Name of Product
Optical processing machine "Lasermeister 100A"
Standard Price
(tax not included)
¥ 30M (The price varies depending on specifications)
Availability
April 2019
Development Background
The optical processing machine, Lasermeister 100A was developed with the goal of creating a brand-new market and industry in the world of monodzukuri. Nikon has long been involved in the development, manufacturing and sales of semiconductor lithography systems known to be the "most precise machinery in history."
The advanced optical technology and precision control technology developed for Nikon's lithography systems enabled us to realize a high quality, smaller sized and less expensive processing machine.
Key Features
1. Enabling A Wide Variety of Metal Processing
The Lasermeister 100A satisfies the need of customers for a variety of metal processing.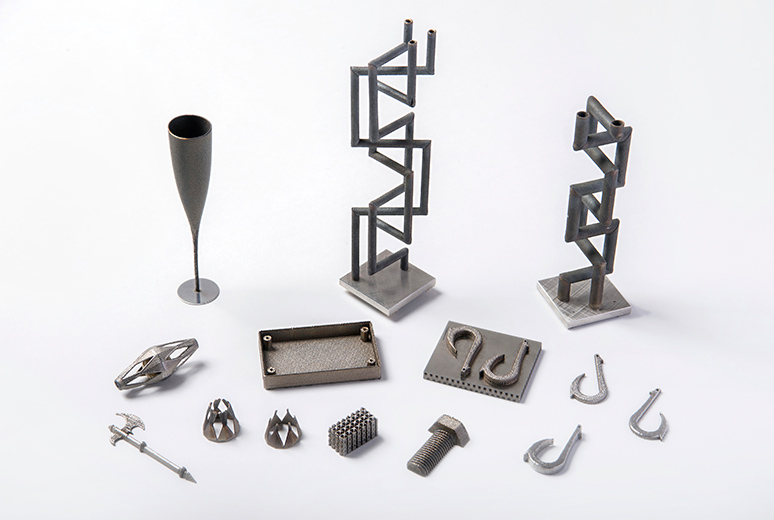 2. Compact Size
The Lasermeister 100A is 1.7 m in height with a footprint of 0.64 m2, requiring less installation space. It can be easily introduced to not only a processing plant but also to R&D facilities within a company or school or even to a typical office space.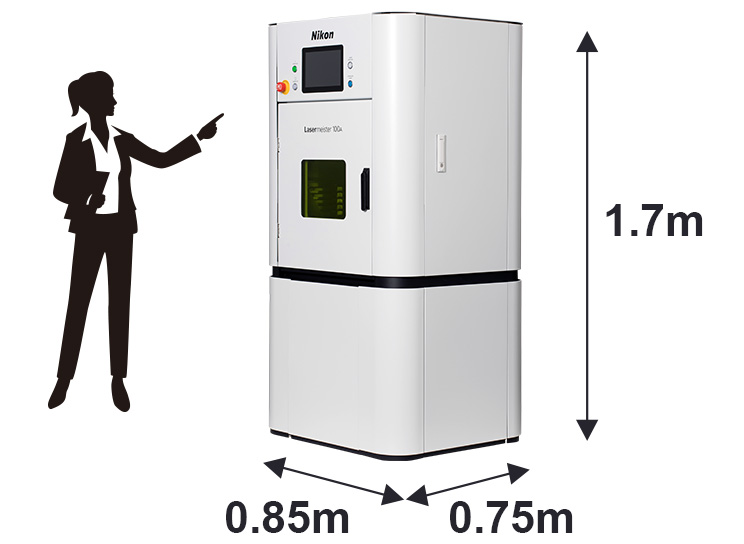 3. Simple Operations
The Lasermeister 100A was developed based on the concept of becoming a "metal processing machine that can be handled by anybody." The Lasermeister 100A requires no cumbersome "initial set-ups" that are typically performed for metal processing machines because it automatically recognizes the part and automatically starts processing it.
4. Safety
The Lasermeister 100A has gone through multiple safety standard assessments by a third-party certifica-tion authority. In addition to the safety related to the laser beam and mechanical contact, adequate safety is ensured against explodability of metal powder. The Lasermeister 100A is reliable and safe even for beginners.
Main Specifications
| | |
| --- | --- |
| Dimensions (W x D x H) | 850 x 750 x 1700 mm |
| Weight | 310 kg |
| Rated Voltage/Frequency | AC 200 V single phase 2 wire system (protective earthing) 50/60 Hz 1.7 kVA |
| Maximum processable range (W x D x H) | 297 x 210 x 200 mm |
| Body color | 2 colors (white/black) |
| Powder for additive manufacturing | SUS316L specified by Nikon |
Lasermeister Technology Center
Along with the release of the optical processing machine, Lasermeister 100A, the Lasermeister Technol-ogy Center has opened in Nikon Kumagaya Plant. The center offers not only opportunities to have a hands-on metal processing experience but also technical consultation. A reservation is required in ad-vance for the use of facility.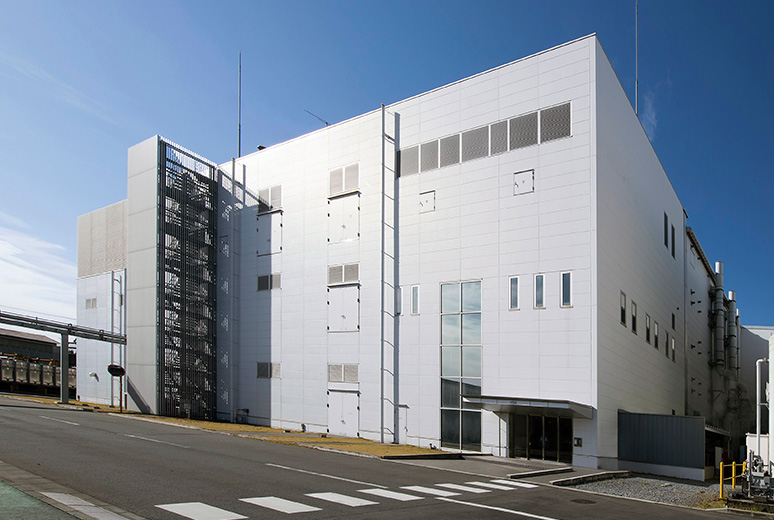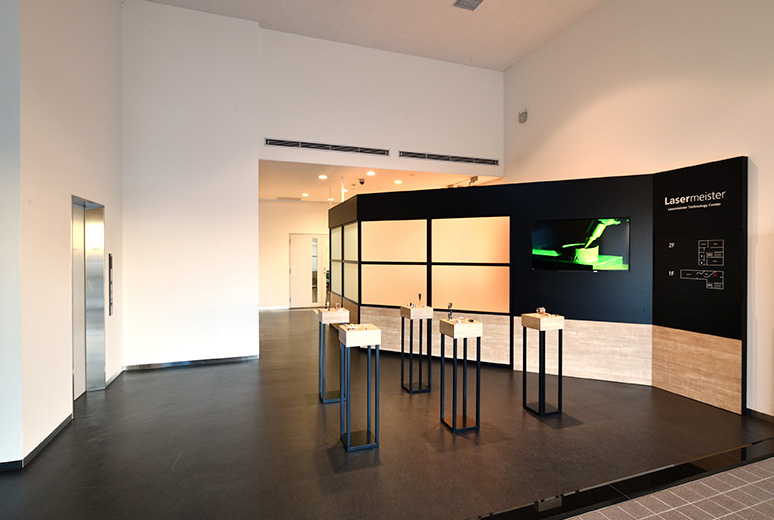 Nikon Kumagaya Plant
201-9, Miizugahara, Kumagaya, Saitama
Business Hours: 10:00 - 17:00
(everyday except for Saturdays, Sundays. National Holidays and Nikon's holiday breaks)
For reservations, please go to: Inquiries(Digital Solutions Business Unit)
For inquiries, please contact 4th Sales Section Customer Engagement Department Digital solutions Business Unit at 03-6433-3978
For more information
The information is current as of the date of publication. It is subject to change without notice.