Nikon releases the NIKKOR Z 70-200mm f/2.8 VR S, a fast telephoto zoom lens for the Nikon Z mount system
January 7, 2020
Incredible rendering performance with recording of both still images and movies with adoption of a newly developed SR lens element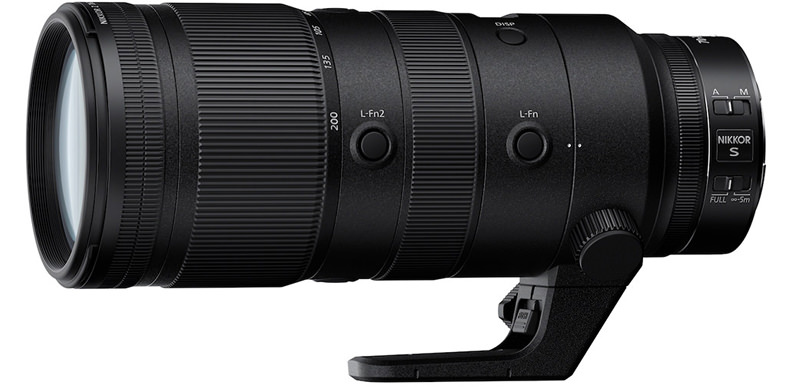 TOKYO - Nikon Corporation (Nikon) is pleased to announce the release of the NIKKOR Z 70-200mm f/2.8 VR S, a high-performance, fast telephoto zoom lens for Nikon Z mount system full-frame (Nikon FX format) mirrorless cameras.
As part of the S-Line series of NIKKOR Z lenses, the NIKKOR Z 70-200mm f/2.8 VR S is a telephoto zoom lens that covers the 70 mm to 200 mm range of focal lengths with a constant fast maximum aperture of f/2.8 throughout that range. This telephoto zoom lens supports the shortest*1 minimum focus distance in its class at the maximum wide-angle position — just 0.5 m, and is the first NIKKOR lens for interchangeable-lens cameras to achieve camera shake compensation equivalent to a 5.5-stop*2 increase in shutter speed.
With the NIKKOR Z 70-200mm f/2.8 VR S, photographers will be able to capture images that are incredibly sharp and clear, not only at the center of the frame but all the way to the extreme edges, regardless of the shooting distance. Whether photographing portraits, landscapes, or wildlife scenes, the finest details of the scene or subject are faithfully rendered. In addition to the agility of the zoom lens, the compressed perspective of mid-range telephoto positions and a constant maximum aperture of f/2.8 throughout the entire zoom range expand users' creative expression.
The NIKKOR Z 70-200mm f/2.8 VR S optics are constructed using one short-wavelength refractive (SR), one fluorite, six ED, and two aspherical lens elements that work together to realize the incredible optical performance. The lens is also equipped with a multi-focusing system*3 that not only achieves fast and precise AF control, but also contributes to a significant increase in optical performance for shooting at short distances. These ensure the capture of images which exhibit superior sharpness and detail while reducing various types of aberration, even for shooting at close distances. In addition, the adoption of Nikon's exclusive anti-reflection coatings, Nano Crystal Coat and ARNEO Coat, effectively reduces the ghost and flare generated by incident light, resulting in incredibly sharp and clear images even when a light source is included in the frame.
Nikon also continues to pursue greater ease of use for photographers with the NIKKOR Z 70-200mm f/2.8 VR S, not only for still-image photography but also for movie recording. Movies recorded using the NIKKOR Z 70-200mm f/2.8 VR S not only exhibit the same outstanding resolving power of still-image photography, but also the adoption of a stepping motor (STM) for AF drive further realizes an even quieter AF operation. The NIKKOR Z 70-200mm f/2.8 VR S also compensates for changes in focus that occur with zooming and focus breathing, with which the angle of view changes as focus is adjusted, allowing users to concentrate on shooting without worrying that the sound of lens drive operation will be included in the audio, that focus on the primary subject will be lost with zooming, or that the angle of view will change with focusing. Furthermore, the lens is also equipped with the control ring common to all NIKKOR Z lenses, which enables the recording of natural looking movies with smooth adjustment of the aperture, ISO sensitivity, or exposure compensation setting.
The NIKKOR Z 70-200mm f/2.8 VR S makes the most of the advantages of the Nikon Z mount system's large-diameter mount and short flange focal distance. With the adoption of one fluorite and one newly developed SR lens element, it achieves both superior optical performance and agility. In addition, the lens was designed with dust and drip resistance in mind and components made of a magnesium alloy have also been adopted for added protection. Equipped with these features, the NIKKOR Z 70-200mm f/2.8 VR S caters to the creative intent of a wide variety of photographers by greatly expanding the possibilities for imaging expression with both still-image photography and movie recording.
*1

Based on Nikon research of 70-200mm f/2.8 lenses for interchangeable-lens cameras equipped with a full-frame, 35mm film equivalent image sensor available as of January 7, 2020.

*2

Measured in accordance with CIPA standards in NORMAL VR mode when a mirrorless camera equipped with a full-frame, 35mm film equivalent image sensor is used. Measured at the maximum telephoto position.

*3

Multiple AF drive units work together to control focus lens group position with great precision for superior image formation performance regardless of shooting distance.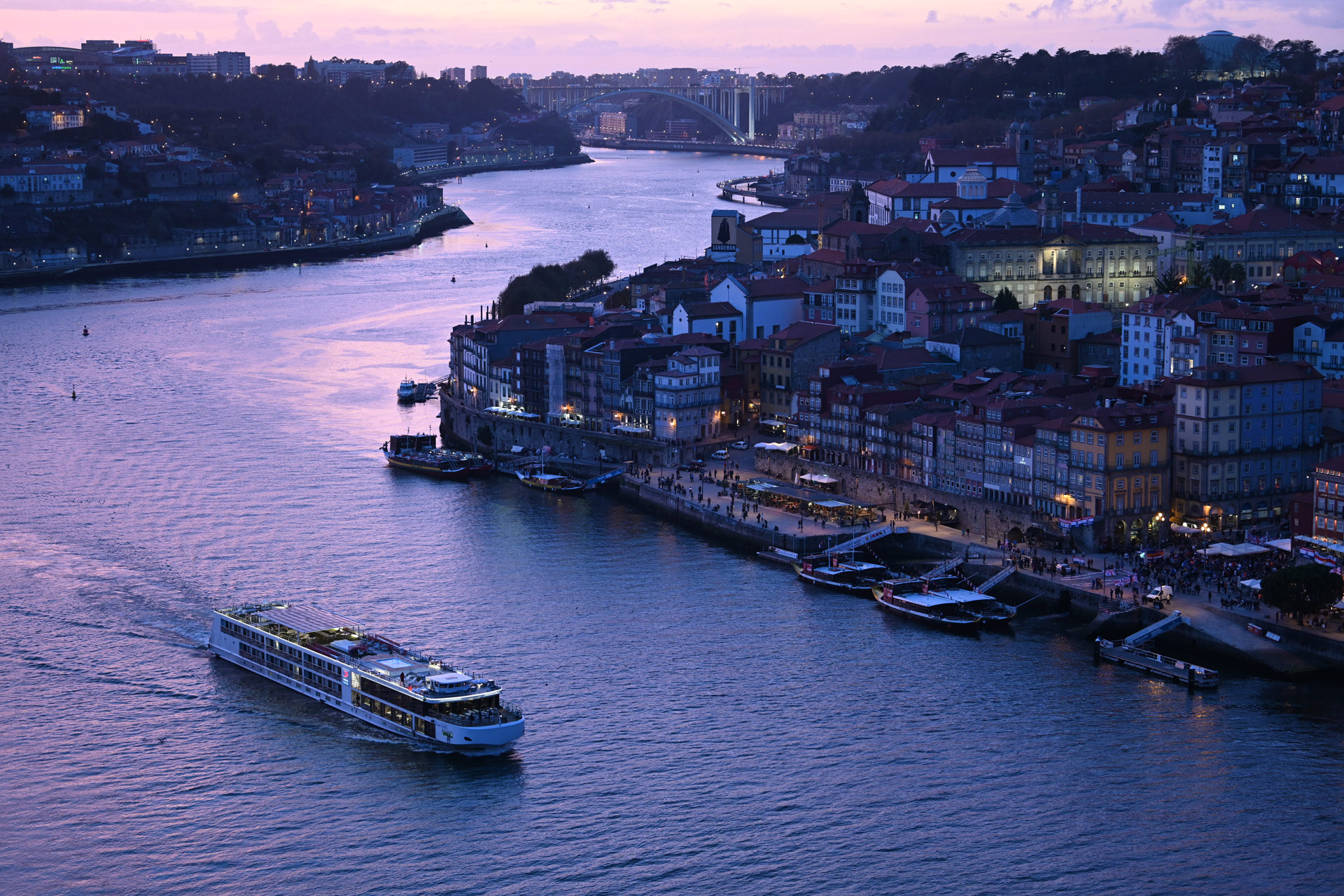 © Alina Rudya
Short-wavelength refractive (SR) lens element
Nikon's original, newly developed SR lens is a high- and specialized-dispersion glass lens featuring characteristics to greatly refract light with wavelengths shorter than that of blue. By controlling short-wavelength light that is difficult to compensate, light of various specific wavelengths can be more effectively collected achieving highly precise chromatic aberration compensation. Because this lens can be used in the same way as normal glass lenses, more flexible optical design is attained without limitations in lens layout. While realizing high optical performance, a compact and light lens can be designed.


Primary features
SR, fluorite, and ED lens elements adopted for incredibly sharp and clear rendering all the way to the extreme edges of the frame and from maximum aperture throughout the entire zoom range
Maximum aperture of f/2.8 for large and beautiful bokeh that makes the primary subject stand out even more
A telephoto zoom lens that offers the shortest minimum focus distance (0.5 m) in its class at the wide-angle position
AF performance equivalent to that of the popular AF-S NIKKOR 70-200mm f/2.8E FL ED VR lens; superior performance is achieved even when shooting rapidly moving subjects
Adoption of a multi-focusing system for AF drive demonstrates superior optical performance with little aberration, even with shooting at close distances
Combining ARNEO Coat and Nano Crystal Coat technologies achieves even more effective ghost and flare suppression
A compact and lightweight lens and camera realized with the Z mount system, which offers superior portability while maintaining excellent rendering performance
Focus breathing control that is effective not only with movie recording, but also with focus shift shooting
Equipped with a control ring, lens info panel, and lens Fn buttons for smooth and natural operation
Equipped with a VR mechanism that provides the most effective camera shake compensation (equivalent to a 5.5-stop increase in shutter speed) in the history of NIKKOR lenses for interchangeable-lens cameras
Designed with dust and drip resistance in mind, and fluorine coat adopted for superior protection against dust, water, grease, and dirt
Specifications, design, product name and supplied accessories may differ by country or area. Specifications and equipment are subject to change without any notice or obligation on the part of the manufacturer.
For more information
The information is current as of the date of publication. It is subject to change without notice.