Digital Compact Camera Nikon COOLPIX S1100pj
August 17, 2010
Further advances to projector-equipped digital camera with brighter projection and larger touch panel
The built-in ultra-compact projector increases the ways in which the camera can be used
TOKYO – Nikon Corporation is pleased to announce the release of the COOLPIX S1100pj, its second projector-equipped digital camera, offering brighter projection and a larger touch panel monitor.
With the release of the COOLPIX S1000pj, the world's first digital camera with a built-in projector, in October 2009, Nikon proposed new ways to enjoy a digital camera with the ability to project and share images captured with the camera.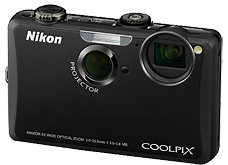 The new COOLPIX S1100pj responds even better to the needs of users of projector-equipped digital cameras. By increasing projection brightness by 40%*, projection is larger and clearer. In addition, adoption of a 3-inch TFT LCD touch panel monitor enables intuitive camera operation. The COOLPIX S1100pj also supports projection of computer data when connected to a computer, increasing the ways in which the built-in projector may be used for both personal and business application. The COOLPIX S1100pj, with its brighter and clearer projection, simpler operation and support for a broader range of applications, continues to offer the necessary camera functions for recording still images and movies. It is the model that proposes new ways to enjoy a digital camera with the ability to record and immediately share memories and lasting impressions anywhere and anytime.
*

Compared to the COOLPIX S1000pj.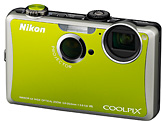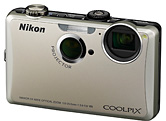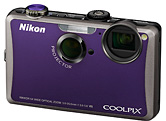 COOLPIX S1100pj Primary Features
1.40% brighter projector function
By increasing projector brightness from the 10 lumens supported by the COOLPIX S1000pj to 14 lumens, projection at a distance up to 240 cm and a size of up to 47-inch display is possible, and projection in brighter surroundings, such as inside a tent or onto a ceiling is clearer. What's more, simultaneously display of images in the camera monitor with projection put projector operation in the palm of your hand, allowing for more ways to enjoy the feature.
2.3-inch, 460k-dot TFT LCD touch panel monitor with beautiful reproduction of even the smallest details
High-resolution monitor
The 460k-dot high-resolution monitor with high visibility reproduces detailed portions more clearly.
Resistive touch panel
The touch panel supports intuitive operation, including utilization of the touch shutter function for focusing and shooting, with the touch of a finger.
Hard coating
Even with touch panel operations, fingerprints do not easily remain on the monitor and those that do are more easily wiped off.
3.Projection of a computer display with USB connection of the camera to the computer
Functions for computer connection
When the camera is connected to a Windows PC or Macintosh computer, images and text created and displayed on the computer can be projected by the camera as is.
*

Dedicated driver software is required. Display speed is dependent upon computer performance.
4.Interactive operation of a variety of retouch functions utilizing touch panel characteristics
With projection
Collaboration between the touch panel and projector function allow users to add text, drawings, or decorations such as flowers or fish during projection for interactive operations that make projection more enjoyable.
With monitor playback
Six filter effects and "Glamour retouch," which applies adjustments to faces detected in images, are available for editing images without using a computer. These effects can be applied by simply tapping an image displayed in the monitor. Images to which effects have been applied are stored separately from original images, enabling editing of the same image in a variety of ways.
6 filter effects
(1) Color options
Modifies color tones.
(2) Soft
Emphasizes the subject by blurring the area surrounding the point that is tapped.
(3) Selective color
Keep one specified color in the picture and change other colors to black and white.
(4) Cross screen
Produce star shapes with lines radiating outward from bright objects such as reflected sunlight or city lights.
(5) Fisheye
Make pictures look as if they were taken with a fisheye lens.
(6) Miniature effect
A diorama effect is created by sharpening the center of the image and blurring portions at the top and bottom of the image.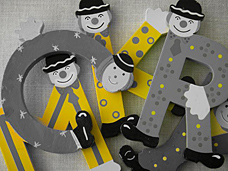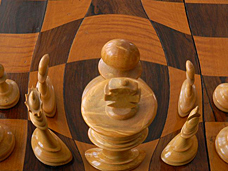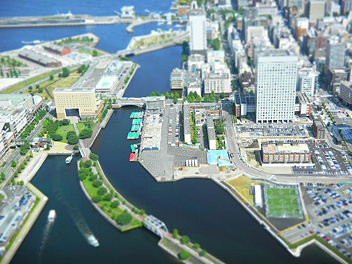 5.High-definition movie recording that preserves excitement at the touch of a button
Adoption of a movie-record button enables quick and simple high-definition movie recording at a frame size of 1280 x 720 pixels.
6.Circle motif and design that emphasizes projector operation and enjoyment User-friendly design

A circle motif and design has been adopted to emphasize the projector window and lens. The camera has been designed to express the enjoyment and user friendliness the projector offers.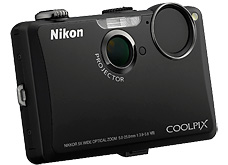 Advanced projector operation
An integrated projector button and projector focus dial has been positioned on the top of the camera for a design that is also functional. Adoption of a dial structure makes focus fine tuning simpler than with the S1000pj. In addition, the built-in projector stand on the bottom of the camera enables projection at a clear 10-degree angle by simply placing the camera on a table or desk. This eliminates the need for a separate dedicated stand.
7.An effective pixel count of 14.1 million pixels and a built-in 5X optical wide zoom NIKKOR lens with a zoom range beginning at 28mm (equivalent with 35mm [135] format angle of view)
Other functions and features new to the COOLPIX S1100pj
A rating function that allows users to rate pictures with up to five stars and then sort and display pictures according to their rating.
A new user interface with graphic tabs that display setting control information in the monitor to make function selection simple.
A variety of slide show effects, including an animated character that "interacts" with a face detected with face-priority AF or the subject on which focus was acquired in time to selected background music. The camera offers 3 background music options and 4 image effects.
Operation of the supplied remote control has been improved. It can now be used to switch to projector mode or play a slide show.
Slides created with PowerPoint® presentation software can be converted to JPEG files that can be played back with the camera. (The designated file/folder structure on the SD memory card must be preserved.)
The New ViexNX 2 software is bundled with the COOLPIX S1100pj.
Nikon Digital Camera COOLPIX S1100pj Specifications
Swipe horizontally to view full table.
Effective pixels
14.1 million
Image sensor
1/2.3-in. type CCD; total pixels: approx. 14.48 million
Lens
5X optical zoom, NIKKOR lens, 5.0-25.0mm (angle of view equivalent to that of 28-140 mm lens in 35mm [135] format), f/3.9-5.8, Digital zoom: Up to 4X (angle of view equivalent to that of approx. 560 mm lens in 35mm [135] format)
Focus range (from lens)
[W]: Approx. 30 cm to ∞ , [T]: Approx. 50 cm to ∞ , Macro mode: Approx. 3 cm to ∞ zoom indicator positioned to the left of to maximum (wide-angle position)
Monitor
7.5 cm (3-in.), approx. 460k-dot, TFT LCD (touch panel) and 5-level brightness adjustment
Storage media *1
Internal memory (approx. 79 MB), SD/SDHC/SDXC memory card
ISO sensitivity
ISO 80, 100, 200, 400, 800, 1600, 3200, 6400, Auto (auto gain from ISO 80 to 800) , Fixed range auto (ISO 80 to 200, 80 to 400)
Interface
Hi-Speed USB
Power sources
One EN-EL12 Rechargeable Li-ion Battery (supplied)
AC Adapter EH-62F (available separately)
Battery life *2
(EN-EL12)
Still pictures: Approx. 220 shots, Movies: Approx. 1 h 35 min (HD 720p (1280 X 720))
Dimensions (WxHxD)
Approx. 100.8 X 62.7 X 24.1 mm (4.0 X 2.5 X 1.0 in.) (excluding projections)
Weight
Approx. 180 g (with battery and SD memory card)
Supplied accessories *3
Remote Control ML-L5, Stylus TP-1, Camera Strap, Battery Charger MH-65, Rechargeable Li-ion Battery EN-EL12, USB Cable UC-E6, Audio/Video Cable EG-CP14, ViewNX 2 CD-ROM
Projector
Brightness *4: Up to 14 lumens, Image size: 13 to 120 cm , Throw distance: Approx. 0.26 to 2.4 m , Endurance (battery life): Approx. 1 h with EN-EL12 battery, Resolution (output): VGA equivalent
Unless otherwise stated, all figures are for a camera with a fully-charged
Rechargeable Li-ion Battery EN-EL12 operated at an ambient temperature of 25°C (77°F).
*1

Not compatible with Multi Media Cards (MMC).

*2

Based on Camera and Imaging Products Association (CIPA) standards for measuring the life of camera batteries.

*3

Supplied accessories may differ by country or area.

*4

Measurement, measuring conditions, and method of notation all comply with ISO 21118.
Products , brand names and service names are trademarks or registered trademarks of their respective companies.
Specifications, design, product name and supplied accessories may differ by country or area. Specifications and equipment are subject to change without any notice or obligation on the part of the manufacturer.
The information is current as of the date of publication. It is subject to change without notice.
Share