Nikon D5 Digital SLR Camera Wins the Camera GP 2016 Readers Award
May 20, 2016
TOKYO - Nikon Corporation is pleased to announce that its D5 digital SLR camera is the recipient of the Camera GP (Grand Prix) 2016 Readers Award. The Camera Grand Prix is held by the Camera Journal Press Club (C.J.P.C. / Japan).
The Readers Award is presented to the camera that is selected through voting by users. Out of the nine times the Readers Award has been presented, Nikon digital SLR cameras have been the recipients of the award a total of seven times, proving that Nikon cameras are extremely popular with, and appreciated by, a great number of camera users.
Earlier this year, the D5 was also the recipient of the TIPA Awards 2016 Best DSLR Professional/Action awards, sponsored by the Technical Image Press Association (TIPA).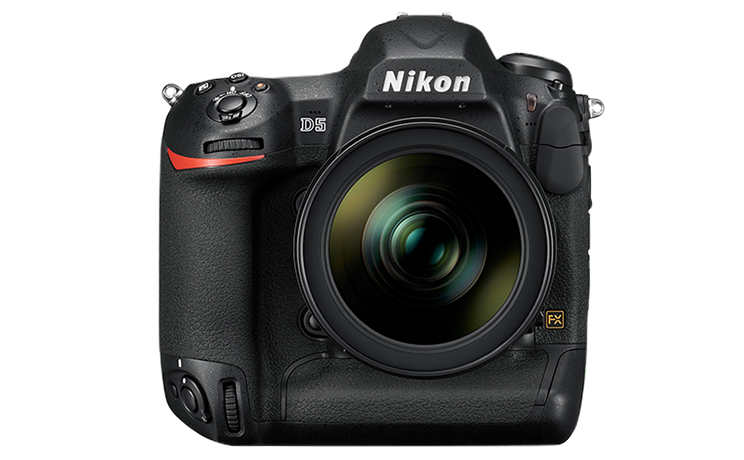 Reasons the D5 was selected: A selection of comments from users
The D5 exhibits the absolute performance and presence of a flagship model. I am especially impressed with its unparalleled performance at high sensitivities, which greatly expands the possibilities for imaging expression.
I really like the fact that it is a still camera that offers a level of advancement never before seen with all major functions, including AF, AE, and high-sensitivity characteristics, and that it clearly expresses the direction cameras and technology will take in the future.
With features such as support for standard sensitivities as high as ISO 102400, advanced AF, and a touch screen monitor, this model seems indicative of what we can expect of flagship models in the future. In addition, the availability of two versions of the camera, one supporting XQD cards and one CompactFlash cards, clearly shows that Nikon took both existing and new users into consideration with development.
The excellence of this camera is something of which Japan can be extremely proud.
D5 primary features
A new-generation, 153-point AF system capable of capturing the intended subject under a wide variety of conditions
High-speed continuous shooting at up to approximately 12 fps with a viewfinder display that keeps the view through the lens incredibly stable for clear visibility
Consistently superior image quality, even with shooting at high sensitivities
Equipped with a 4K UHD (3840 x 2160) movie recording function that videographers will find very useful
Functions and performance that respond to a variety of on-site demands and achieve a fast workflow
The information is current as of the date of publication. It is subject to change without notice.
Share