Two Nikon Products Receive the EISA Awards: the Nikon D850 and AF-S NIKKOR 180-400mm f/4E TC1.4 FL ED VR
August 16, 2018
TOKYO - Nikon Corporation (Nikon) is pleased to announce that two of its products, the Nikon D850 and the AF-S NIKKOR 180-400mm f/4E TC1.4 FL ED VR super-telephoto lens, are respectively recipients of the EISA Professional DSLR Camera 2018-2019 and the EISA Professional Lens 2018-2019 awards, presented by the European Imaging and Sound Association (EISA).
About the D850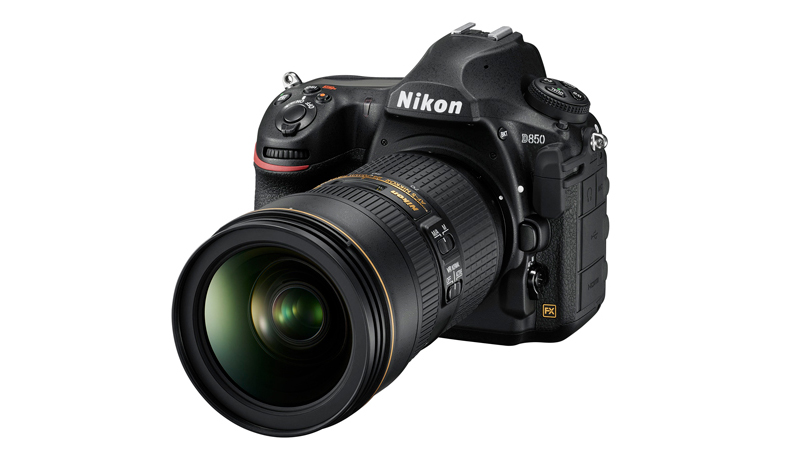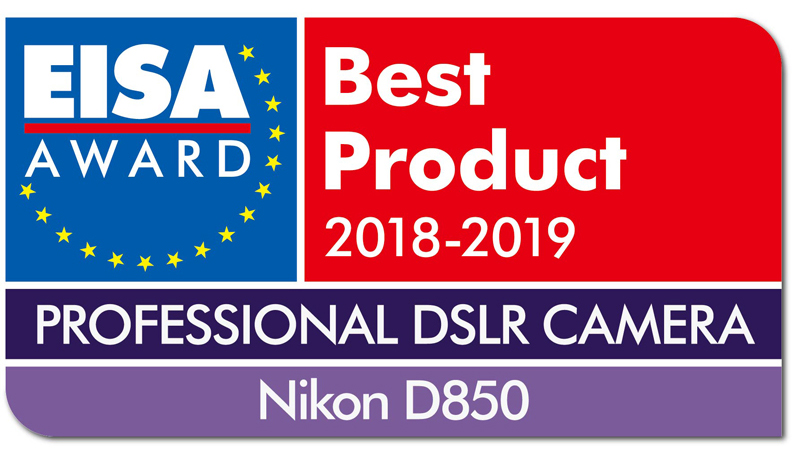 The D850 is a full-frame, Nikon FX-format, multi-functional digital SLR camera that greatly expands photographers' range of expression by combining an extremely high effective pixel count of 45.7 megapixels with high-speed continuous shooting at up to approximately 7 fps*1 with the camera body alone, and up to 9 fps*1,*2 when the optional MB-D18 Multi-Power Battery Pack is employed. The D850 is capable of recording full-frame 4K UHD (3840x2160)/30p movies and also features an interval timer shooting function that is effective in the creation of 8K time-lapse movies*3.
The D850 has been extremely well received around the world for its superior image quality and high-speed performance, its ergonomic, power-saving, and advanced dust- and drip-resistant design, and its cutting-edge functions such as silent photography.
*1

With continuous-servo AF, manual or shutter-priority auto exposure, a shutter speed of 1/250 s or faster, and other settings at default values.

*2

When an optional EN-EL18b/EN-EL18a Rechargeable Li-ion Battery is used with the MB-D18 Multi-Power Battery Pack. The optional BL-5 Battery Chamber Cover is required to use the EN-EL18b/EN-EL18a with the MB-D18.

*3

Third-party software required to create 8K time-lapse movies.
Reasons the D850 was selected as the EISA Professional DSLR Camera 2018-2019 (EISA comments)
The Nikon D850 is an outstanding and powerful full-frame digital SLR camera that can handle anything the user throws at it. Its 45.7-megapixel backside-illumination CMOS sensor allows photographers to capture both high-resolution still images and full-frame 4K UHD video. The D850 can shoot seven frames per second at full resolution (nine when the MB-D18 Multi-Power Battery Pack is used), and has the same 153-point autofocus system as the Nikon D5, which allows it to track moving subjects reliably. The large and bright optical viewfinder makes it easy to frame subjects.
About the AF-S NIKKOR 180-400mm f/4E TC1.4 FL ED VR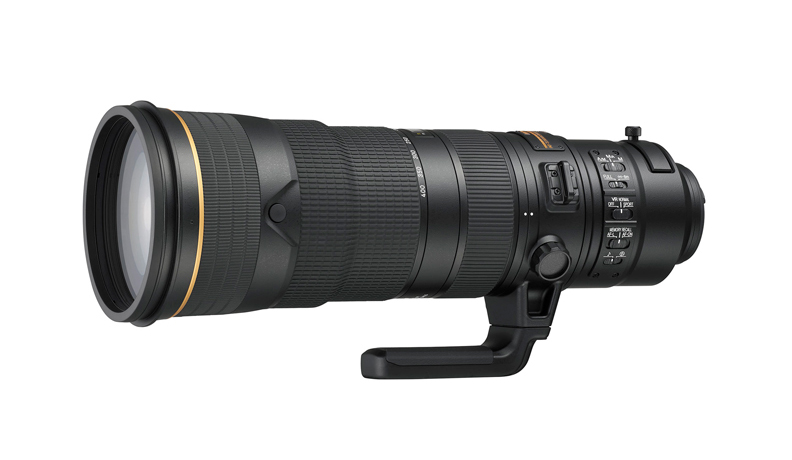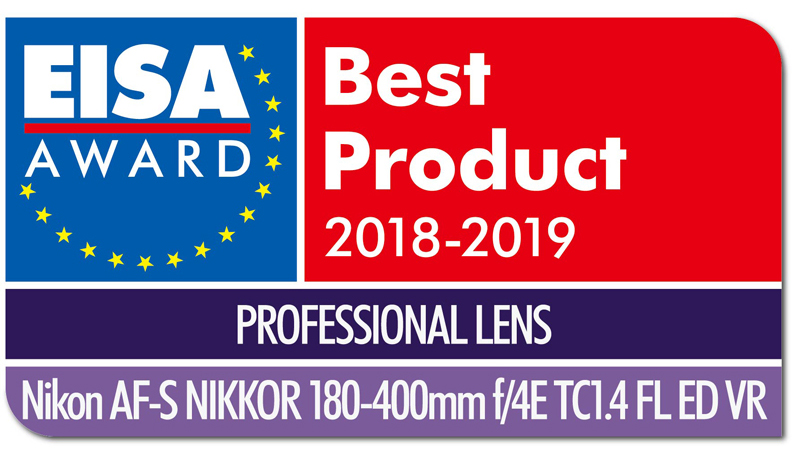 The AF-S NIKKOR 180-400mm f/4E TC1.4 FL ED VR is a super-telephoto zoom lens compatible with the Nikon FX format that covers the 180-400 mm range of focal lengths. It is the first NIKKOR lens for Nikon SLR cameras to have a built-in 1.4x teleconverter, enabling the extension of the maximum focal length to 560 mm. Easy operation is made possible with the teleconverter switch, which allows for the smooth control of the built-in teleconverter. The lens is constructed with the latest optical design that includes one fluorite lens element and eight ED glass elements, for extremely sharp and detailed rendering that is compatible with high-pixel-count digital cameras beginning at maximum aperture. In addition, the use of Nano Crystal Coat and other anti-reflective coatings effectively suppresses ghost and flare for extremely clear images.
The AF-S NIKKOR 180-400mm f/4E TC1.4 FL ED VR is the perfect lens for active super-telephoto shooting, meeting the needs of professionals photographing action from a distance, such as in field sports.
Reasons the AF-S NIKKOR 180-400mm f/4E TC1.4 FL ED VR was selected as the EISA Professional Lens 2018-2019 (EISA comments)
Nikon's first lens for Nikon SLR cameras with a built-in teleconverter is a dream come true for many professional sports and action photographers. With the easy-to-use teleconverter, it provides focal lengths up to 560 mm at a maximum aperture of f/5.6. The lens delivers sharp images throughout the zoom range, even when you are shooting at maximum aperture. Its effective stabilization allows you to shoot at shutter speeds up to four stops* (according to CIPA standards) slower than would otherwise be possible. The lens provides superior weather-resistant performance with a fluorine coating that protects the front element against water, dust and dirt.
*

In NORMAL VR mode when a digital SLR camera equipped with a full-frame, 35mm film equivalent image sensor is used. Measured at the maximum telephoto position.
The EISA Awards
The European Imaging and Sound Association (EISA) is a collaboration between, currently, 55 of the most respected international CE magazines, specialized in the fields of photography, mobile devices, hi-fi, home theater audio, home theater display and video, and in-car electronics, in over 25 countries in Europe and beyond. For more than 35 years, EISA has chosen and honored the best imaging products released in Europe over the previous year in a number of categories.
The information is current as of the date of publication. It is subject to change without notice.