Materiality and SDGs
The Nikon Group identifies priority issues in order to ensure the efficient, steady implementation of sustainability measures. In addition, we have implemented a process of goal setting, progress management, evaluation, and improvement for each issue, and are developing sustainability activities for our departments and employees.
Process for Identifying Materiality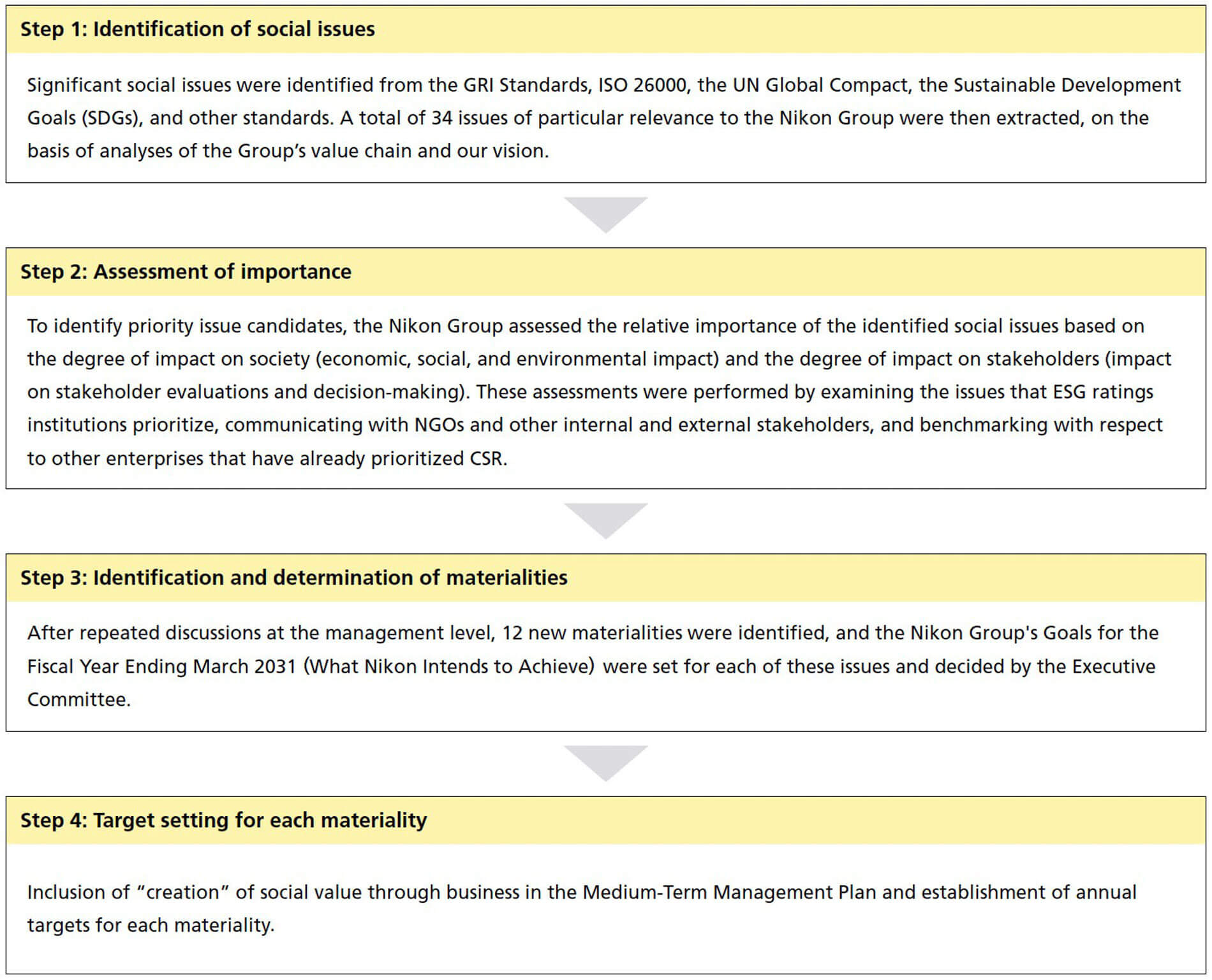 The Nikon Group has identified 12 materialities in the four areas of Business Activity, Environment, Society/Labor,and Governance. For each of these priority issues, we have announced "What Nikon needs to do" and "goals for the fiscal year ending March 2031 (What Nikon Intends to Achieve)." In line with these announcements, we will be promoting Group- wide sustainability initiatives that will contribute to the achievement of the SDGs by 2030.
Materiality and related SDGs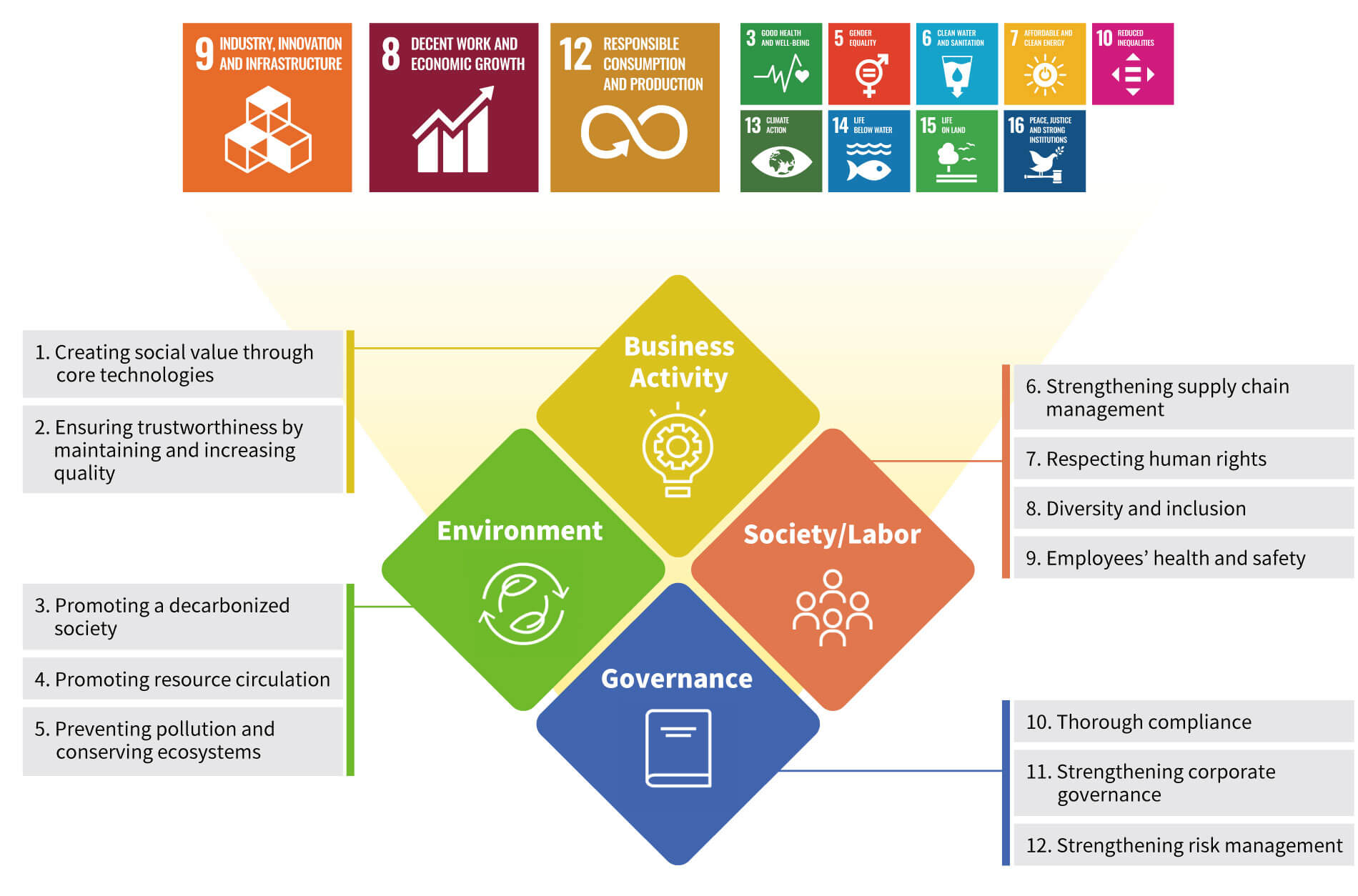 Sustainability Report
For more information, refer to Sustainability Materiality in the Sustainability Report.
Identification of Materiality

Materiality and SDGs

PDCA Cycle Implementation Framework

Materiality Goals and results